SHARE Atlanta
SHARE Atlanta's Women's Candlelighting Updates
Candlelighting Services~Memorial Tree~
Support for the Holidays and Healing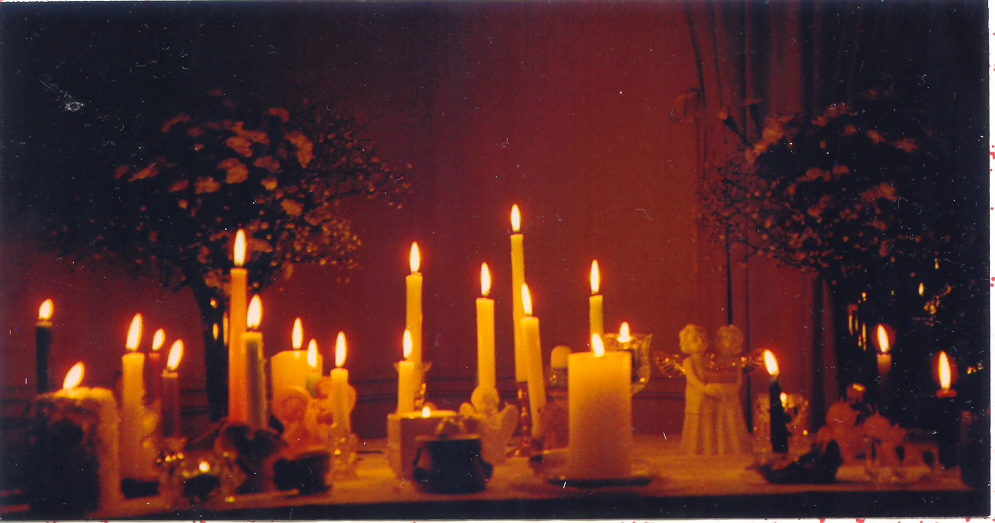 Theme: "Forever in our Hearts"
Ornaments for Memorial tree..Angels, Hearts, Whatever You Wish

Dear All,
SHARE Atlanta's annual Women's Candlelighting is November 18 at 7 pm at Marcia's home. Moms, grandmoms, sisters, and girl friends come together to remember and honor our precious babies. We are safe to talk about our thoughts with other moms who understand all that is shared. Before the program, we will have time to chat as we munch on some finger foods and share memories while looking at mementos on our memento table.
Our candlelighting program gives each of us some time "alone" with our precious babies. Then, we are together as those who wish light their memorial candle. Through the years, moms have spent much time searching for a special candle holder in memory of their baby. If you do not have one, and would like to light a candle, we will have some at the gathering.
This year, we will be decorating our annual memorial tree for a local hospital's pregnancy and newborn loss unit as we did the last 2 years. Many parents buy an ornament for our tree and one for a keepsake. Names and dates may be on your ornament. The ornament is your choice—one that reflects your love for your baby. We reach out to parents who have lost their baby as we remember our little ones.The nurses love our tree and it means much to the newly bereaved. At Piedmont, they use our tree each year during their candlelighting gathering. This is an optional activity. See the bottom of the page for pictures!
The link just below has a pdf about the candlelighting and the memorial tree. It has the story of how we began our memorial trees with Atlanta's Festival of Trees. Then, when the FOTs was no longer, we began taking our trees to local hospitals with a pregnancy and newborn loss unit. SA mom, Julie Franklin, took our tree to Piedmont hospital in memory of her son, Caleb. Last year, Coretta Monroe took the SA memorial tree at Cobb Hospital. The nurses placed our tree in a special room that they have created for grieving families. Coretta Monroe took our tree to Cobb in memory of her son, Gabriel. You can see a picture of these trees at the end of this page.
We hope you will join us. We come together to find comfort and support. Moms will join us who have just experienced their loss. Others come to remember and offer support to those more newly bereaved. All come to share the love they have for their precious baby.

Online link to Candlelighting Information with pdf about our event. Please know that we are thinking of you during this season. You can find support for coping at this link:

Holidays, Anniversaries, and Due Dates

SA's Mini-Newsletters Covering Our Activities (Mother's Day Celebration, MODS, CBRS,5Bs) Winter/Spring/Summer/Fall/Winter of 2008-09

Grief Process

SA's Forum

SHARE Atlanta Pregnancy and Newborn Loss Grief Support on Face Book...Lets build our presence on FB. This page will be to be updated as we go along.
Healing happens as we embrace our grief and find different coping ideas that work for us. Reaching out to one another at meetings, on the forum, and at our events can provide hope. Many of our members become friends and visit together at other times.
Take care,
Marcia
The love stays...forever in our hearts.
Since 1984

SHARE Atlanta's 2007 and 2008 Memorial Trees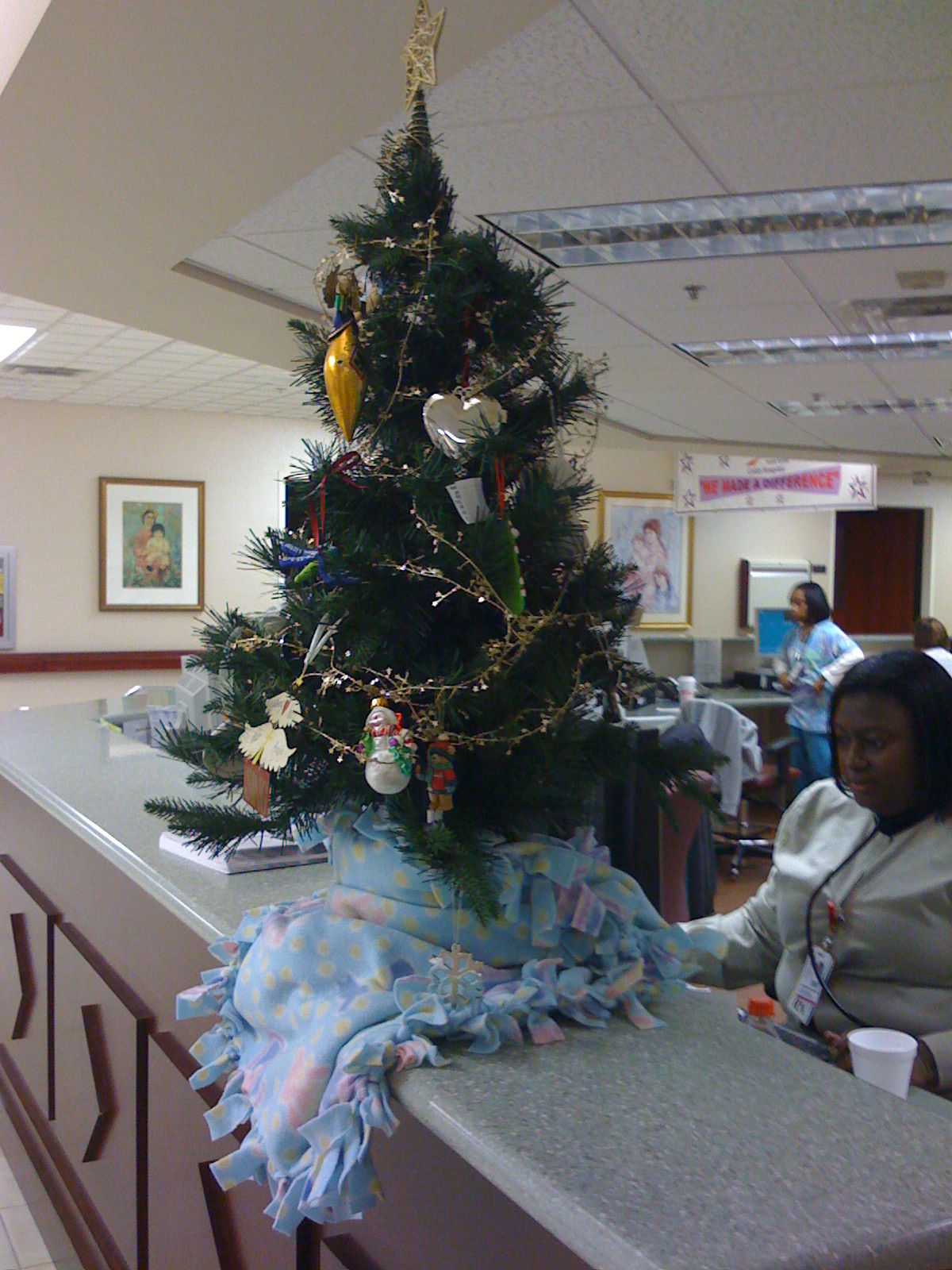 SA's 2008 Memorial Tree at Cobb Hospital

The Love Stays...Forever in our Hearts
SHARE Atlanta's Memorial Tree decorated at our annual Women's Candlelighting...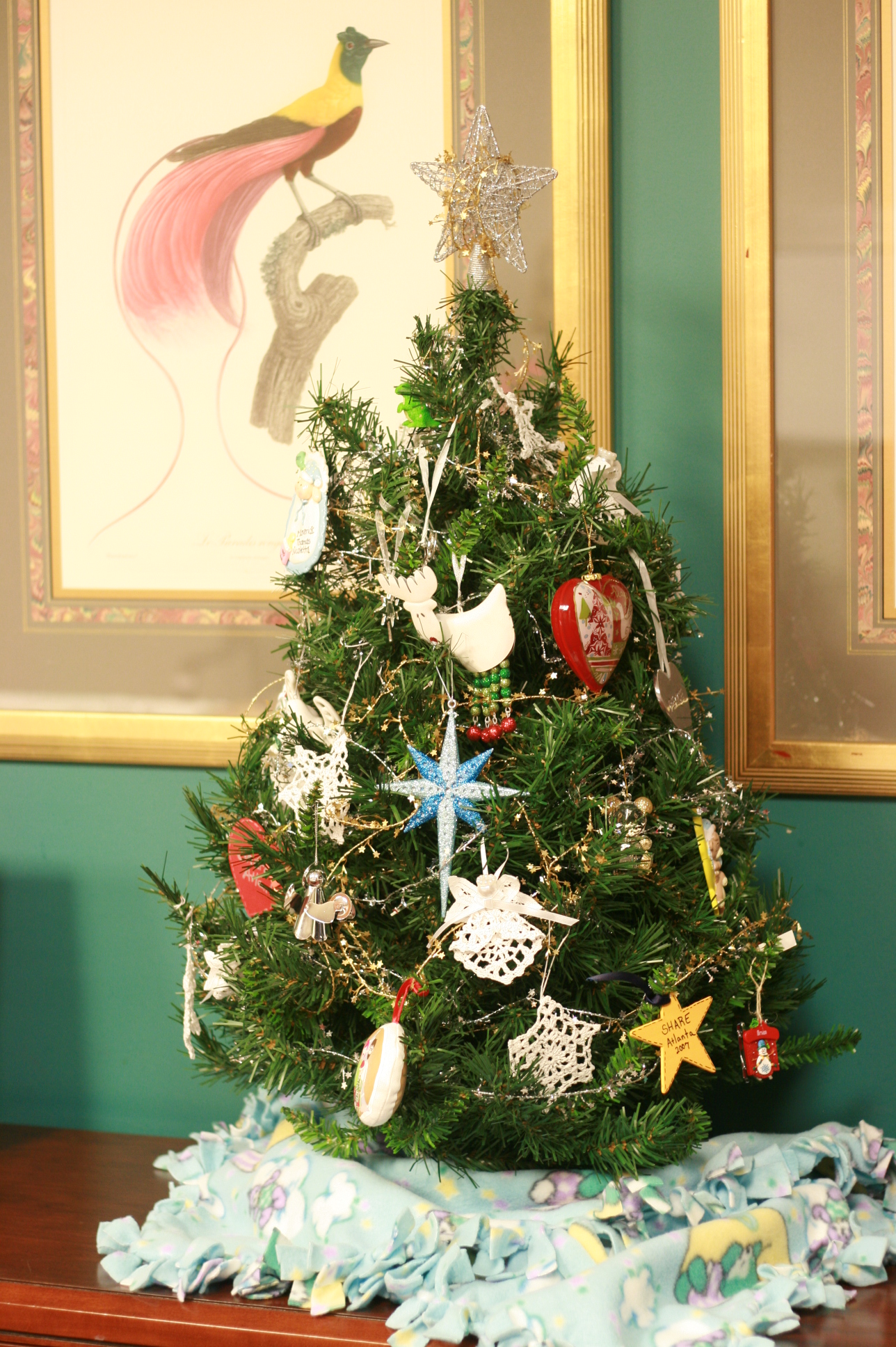 SA's 2008 memorial tree
At our 2007 Women's Candlelighting, we decorated our memorial tree to place at Piedmont Hospital. SA member, Julie Franklin, took our tree to the annual Piedmont Memorial Gathering at Piedmont. We gathered some of our handmade fleece blankets around the base of our tree for the tree skirt. Piedmont used our tree last year and will use it each following year for their annual memorial service for those parents who have experienced a pregnancy or newborn loss. The tree will also be placed in the nurses' station. Julie found this beautiful quote to include on the tree: "perhaps they are not stars in the sky, but rather openings where our loved ones shine down to let us know they are happy....."


Return to "SHARE Atlanta Services"

Return to "SHARE Atlanta's Home Page"
copyright(c)SHARE Atlanta '97-'09



Graphics on this Site are Copyright