"SHARE Atlanta's Annual Women's Group Candlelighting Service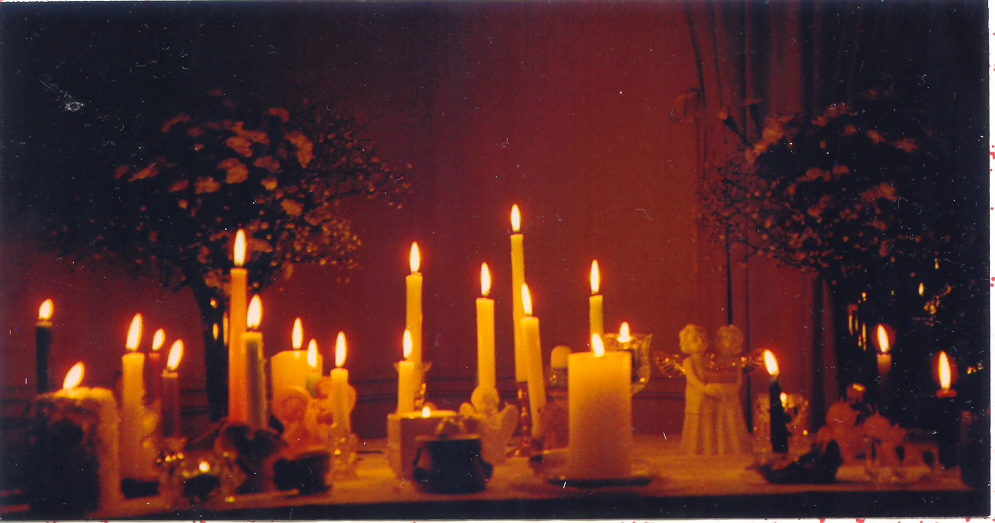 Women's Group Candlelighting - Third Wednesday of November at 7 PM
Unless Thanksgiving comes early. Then check SA's Updates for changed date.






"The Love Stays...forever in our hearts."

pdf Fall Invitation to SA's Candlelighting..click on the hearts.
What?
Theme ~ The love stays...forever in our hearts.
Keepsake ~ Different and special each year!
Please share ~ We welcome you to read your poems as you light your baby's candle.
There will be a table for you to share special treasures (keepsakes, scrapbooks, pictures, mementos, etc.).
At all of our events, consider wearing your awareness and memorial pins (your SA angel pin) or bracelets. We will have awareness pins, car magnets, and brochures at each of our events. At our Women's candlelighting, you are invited to bring mementos to place on our Memorial table to share with one another. We bring to each occasion our special baby's presence and the desire to support one another.
"Outreach for Healing" - Sometimes we have special donations in memory or honor of our babies during our services. So, each year, please visit our site or facebook to find out any details to see if you wish to participate.
Please join us as "old" and new members come together for our annual evening of sharing friendship, memories, keepsakes, and a special unity that will see us all through the holiday season.
At the home of Marcia and Leon McGinnis ~ Email Marcia for directions...see below
Please bring a candle with holder ~ we will have some for those who don't have one and wish to light a candle