SHARE Atlanta
SHARE Atlanta's February 2006 Updates


Dear Friends,

(click on hearts to visit the links)

Our February Update focuses on this month's meeting topic and locations, our new Forum, our March of Dimes (MOD) participation, and the latest on our 4B's Outreach for Healing. Jennifer also asked me to remind everyone that February 1st is the date to get any brick orders in. If you want to order one, send her a quick note and then get it into her by the end of this week.

Memorial Bricks ~ Order Online - Jennifer's email is on the order form page.
February's Topic of the Month: "Grief and the Emotions of Grief"
February's meeting topic is "Grief and the Emotions of Grief." We will be discussing how - anger, denial, shock, panic, sadness, etc. (all heart controlled emotions and considered the "stages of grief") influence the way we react each day. These emotions can be very intense, shocking, and scary for us.
Grief causes us to be on a roller coaster ride that goes up and down and is very hard to understand. It is in giving ourselves "permission to grieve," experiencing these emotions, and learning how to cope with these emotions that "hope" gradually surfaces. Then healing begins and continues.
The grieving process is one that many don't fully appreciate. As we discuss it, many of our feelings and reactions are validated, and we can learn to cope with them.
Coping Ideas will be shared and, if you would like, you could bring a little Valentine's treat to share with others in the group. At the Women's meeting, everyone will receive our Valentine's little bear memento.

For more information about Grieving and emotions...
We have four grief support groups and their locations and facilitators are listed at this link below. They all meet from 7 to 9 pm. Please consider joining us at any, or a combination of these groups. Many parents have found supportive SHARE Atlanta friends by attending a group meeting. For all but the Women's group, please email the group facilitator that you might join them so they know you are coming!

Listing of meetings

Online Forum - started January 16th
Opportunities for sharing and healing...:
Visit with those you meet at our meetings
If you can't make a meeting, for any reason, come join our sharing "online"...without leaving your home!
If it has been longer than a year and you wish to work on "more" healing thoughts, come join us. Others who have passed their year anniversary are supporting the more newly bereaved and working through various concerns that many of us face as we move down our path of healing.
The more newly bereaved can come and express their feelings and find supportive members who "understand" what you are feeling and who can suggest coping ideas that worked for them...
A place for quick "check-in" moments or "comfort *in* the moment..

We are happy to announce that our online forum is now "open" and there has been good discussion on:
pre-subsequent pregnancy medical consultation - supportive ideas about this process
medical issues and how to deal with them
emotional aspects of staying with the same doctor
Thinking about getting pregnant again
how to order your child's death certificate
coping ideas that are helpful
thoughts on grief and ways to cope

There are also Topic opportunities for:
Father's Grief
Going Back to Work
Friends and Family's Responses
How to help your other chidren
Single Mom Support
Grandparent Support
Loss of twins or one twin
Subsequent pregnancy support.

Since February's meeting topic is "Emotions"..I will start a thread under Grief and My Feelings on "Emotions" and see if we can open the door for that discussion. I will also list Upcoming Events - as a reminder - on our forum!

Just like our groups and programs, it is important for us to come together and be active in this outreach for it to be meaningful for our parents. Sharing our thoughts and needs, in a non-judgemental and supportive manner, on the forum helps us realize that, though our loss is unique to each of us, there are some common reactions and feelings after our loss. Sharing these feelings and reactions bring them out into the open and we can work to resolve them.

My "thanks" to some of our SA volunteer moms who are helping me to monitor our forum!

Direct Link to SHARE Atlanta's Online Delphi Forum

SHARE Atlanta attended the 2006 March of Dimes Kickoff Luncheon...
On Tuesday, January 24, Cindy Ivey her mom Pat and son Caden, Tammy White, Thea Hodges, and I attended, as guests (because we have been such an active group!) of the March of Dimes, their 2006 Kickoff luncheon at the new Aquarium. We thank them for this opportunity to be part of such a wonderful and meaningful two hour program. Being at this meeting highlights our group's presence and what we "do."
We enjoyed a delicious meal while listening to inspirational speakers. This year's MOD's spokes person was 12 year old, Luke. Luke was born with a host of medical issues at 31 weeks. His story of his "miracle" of healing, both medical and emotional, as the result of MOD's support - touched us all.
Please know that MODs' research and advocacy touches on many of the issues that face our Pregnancy and Newborn Loss Community. They are one of the few organizations that listen to our concerns and are searching for the answers. More details on our site and theirs!
We got our picture made with Luke and Monica (the local MOD's representative and our friend) and I will be posting it soon. The walk is April 22, and MODs online fundraising can start now. Our site has the link to make this happen and also most of the details about this year's walk.
If you don't wish to walk, live too far away from us to walk, or can't walk for any reason, but wish to donate funds to our cause, that is fine. Numerous of our members will gladly add your donation to their efforts - all the money goes to MODs! I will be walking as will many of your friends here in the SA group. Email Cindy or I to make a connection with someone to donate to.
Let's keep our support out there for MODs and continue to show that SA believes in what they are doing!

2006 SHARE Atlanta/MOD's Walk and sign-up!

Outreach for Healing Project: "4B's" - "Blankets of Love...Buntings, Bonnets, and Booties" - workshop on January 28th....
Along with our SA cards pinned to these items, we are helping parents to "parent their baby" and opening the door for them to consider SA as an "option" for their healing. We are providing support in such a caring way.
Kelly Mishkoff, originator of this outreach, joined us and showed everyone how to make these adorable blankets.
Debbie Bader, major "player" with this project, came with all of the fleece she has purchased and cut for us to use with our senior citizens. Then, she cut some of what we brought that day!!!
Various members brought beautiful knitted blankets or items. Many are knitting for the first time!!! Others came with blankets that they had tied already. And, some of our members and friends from out of state have sent us their blankets and clothing items! All in loving memory of their precious baby.
We have received a huge response to this outreach and are ready to bring blankets to a wider number of hospitals. We could not do this without the response from you...our members! We thank you for making this outreach meaningful and ongoing. There will be more about this in our next newsletter.
Our cards recognize: their baby; the person who made the blanket or item; "who it was made in memory of" - if it was made in memory of a loved one; and then on the other side, there is a picture of our angel and where it is; and our phone number, website and "who we are" (Pregnancy and Newborn Loss Grief Support Group).
Also, visit the forum to read some of our member's thoughts about this Outreach. If you have participated in this Outreach, please consider adding your thoughts to the forum.

Blankets of Love - 4Bs - Menu

~~~~~

Thank you...
I want to thank those who have offered to support us through volunteering with our programs. It is in our *volunteering* that we continue the outreach that SHARE Atlanta offers, and that we often *continue our own path of healing*. Our 20 year timeline clearly shows the importance of each person's contribution in making a "mutual" support group such as ours -all that it can be. *Together* we work to heal and to meet the needs of our Pregnancy and Newborn Loss community.
It has been exciting to make some of the new transitions happen, and I thank everyone who extends their hand in our efforts. Change takes time, but without it we would not "grow." Growth has been one of the ways that SA has meant the needs of our community in the past.

SHARE Atlanta's history, timeline, volunteers, and places. 20 years of Outreach and Support! New 1/2005

I had hoped to include some pictures of our recent activities on this page, but I can't retrieve them because my system won't let me! I will ask my husband or son to help me later in the week...so check back! Sorry!

Click for our last newsletter

Please feel free to email me if you have any questions or comments. Hope to see you on the forum, at a meeting, etc., but "whenever or whatever" know that we hope for your healing...

Take care,
Marcia
The love stays...forever in our hearts.
www.shareatlanta.org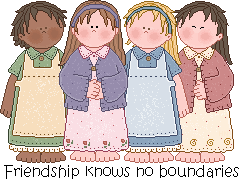 copyright(c)SHARE Atlanta '97-'06



Graphics on this Site are Copyright