"Pathway of Healing in Angel's Garden"
On this page - Details about how to ORDER the BRICKS...


Printable BRICK ORDERING Form - click on hearts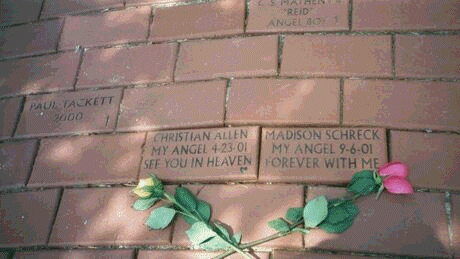 Brick Pathway ~ Now Extended in "Angel's Garden"

(Fall of '01)

Our "Angel" is surrounded by a garden and by a memorial brick pathway. Parents can have a memory brick either in our original garden pathway or in the angel's pathway. These two "pathways" are connected. This is a very meaningful way to memorialize our special children. Parents who have had no grave site or whose child is buried far away now have a place to visit and to find some peace.

This is NOT a fundraiser.

Thanks to continued member support of SHARE Atlanta, we are able to offer the bricks at a cost of $25.00 each, which will cover the cost of the bricks and labor of placing them in the pathway. Neither SHARE Atlanta nor Arlington Memorial Park profits from this project.

Each brick can have up to 3 lines of text, with 14 characters per line.

Keepsake Bricks - $20.

If you would like a keepsake brick, please fill out another form with that request. You can order the keepsake with your pathway brick or at another time. The keepsake brick does not have to be a duplicate of your pathway brick.

Bricks will continue to be sold on a space available basis and added to the garden pathway. We hope to continue to make this garden a place of peace for our members and all bereaved parents.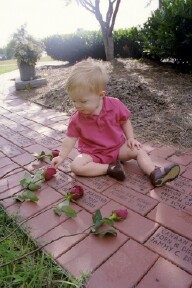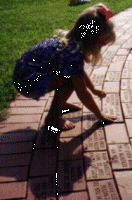 SA Angel Menu - The Story behind SA's Angel Garden!


copyright(c)SHARE Atlanta 10/97-'07



Graphics on this Site are Copyright