SHARE Atlanta (SA)
"Not a Line"
A Song in loving memory of Francis...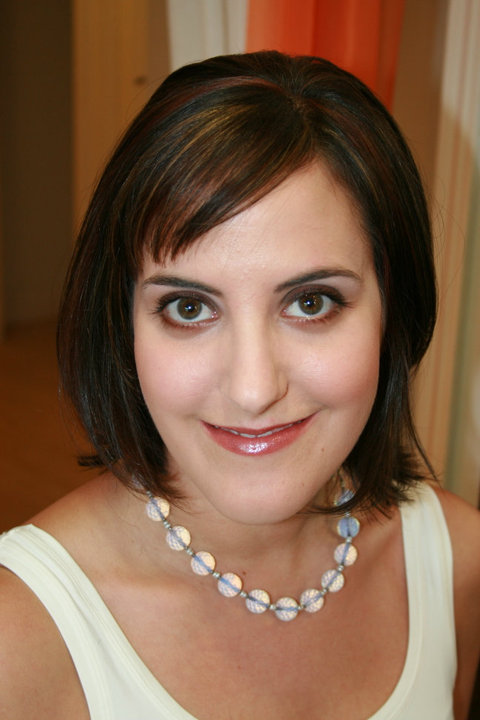 Kathy Powell
"Not a Line"
By Kathy Powell
In loving memory of Francis
Miscarried 11.1.2010
I wake up, not knowing who I'll be,
Me wrapped in a coat of grief-- or just me.
This loss is a shadow, I just can't seem to shake
How much longer, how much longer will it take?
Why is grief a circle and not a line?
I always thought it'd just get easier with time.
But one day you're feeling fine, oh so good,
The next, it knocks you on your ass like you knew it could.
Good grief, why can't you be a line?
Every morning, I still choose to get up,
Knowing, quite well, it might be rough.
But I owe that to myself and my family,
Hoping Lord, please have a plan that I can't see!
Why is grief a circle and not a line?
Asking questions to answers I can't find.
One day you're feeling good, oh so fine.
The next-- really? I can't keep crying all the time.
Why is grief a circle and not a line?
Why is grief a circle and not a line?
Why is grief a circle and not a line?
I had always thought it just got easier with time.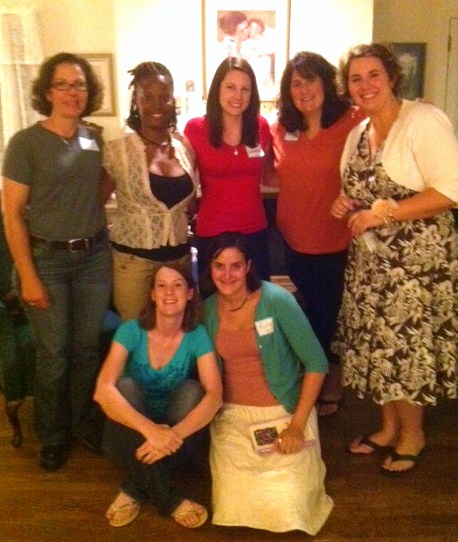 Kathy Powell with some of her SA Friends
July 2011 Women's Grief Meeting
Kathy wrote this song in loving memory of Francis who died at 8 weeks and 3 days. She miscarried at 12 weeks on November 1, 2010. She wants everyone to understand that "Everything was fine at the 8 week appointment, which was an amazing blessing since we got to hear the heartbeat and get an ultrasound picture."
She joined our group in June, "Grief and Secondary Losses." The next month after our "Grief and Emotions" meeting, she asked to sing the song she had written. She felt that it would highlight much of what we had talked about during this meeting. We all were greatly touched as she clearly expressed the ups and downs of our emotions and how we wish that time alone would heal us. We shared that night that you have to add understanding and work to the journey. She told me that the last song she wrote was when she was 7. We are all blessed that she penned another song...Thank you, Kathy, for sharing.

Email Kathy Powell
Marcia's Added Note: The name of the inservice that I created years ago is "The Circle of Healing." It struck me when Kathy started to sing her song. Connections and validation come from many directions.

Online Articles about SA and our Memorial Services
A BIG THANKS to SA mom, Kathy Powell for writing and getting published 2 articles for SA's memorial service! Again, Advocacy and Awareness at its best! Making a difference by bringing attention to SA's mission and outreach.

Memorial Service Honors Babies Lost in Pregnancy and Infancy ..the Dunwoody Patch 2011 by Kathy Powell

Memorial Service for Babies at Sandy Springs Cemetery Helps Grieving Parents 2011 by Kathy Powell
Thanks to SA mom, Kathy Powell for her two wonderful articles in two local newspapers about our memorial service! Kathy's efforts will reach other parents who are touched by this tragic loss. I have had numerous parents in the last week who did not know about the memorial service and wished that they had attended. That we are ABLE to HAVE a safe haven like our SA ANGEL GARDEN and have the potential to hold memorial services is very special. So many have nothing available to them. They wish that they could attend a service, a meeting..and meet OTHER parents who have survived this kind of loss. It is a true blessing for those who can join us. As we come together we begin to realize that our grief, though unique to each of us, is shared by far too many. When we allow ourselves to be open about it, we open the door for understanding, support, research, and TLC for one another. THANK YOU KATHY for opening that door. Marcia McGinnis


SHARE Atlanta's Miscarriage Menu






Return to Main Page
copyright(c)SHARE Atlanta '97-'12



Graphics on this Site are Copyright