Marcia's Note: If you have a site or some idea, product, etc. that would be appropriate for this page, please email me about it and I will at it to the page. Again, "together" we work through our grief in order to heal. Thanks!
Coping Options that 2005 SHARE Atlanta Parents have found as they heal.
--Mementos, Books, and Sites, etc.

Robin Clay's I'm Still Here

"Bracelets of Hope" by Kim Shiflett (3/5/05) GA

A list of Websites for Creating Memories...

Portraits of our special babies

Bracelets of Hope
From Kim's site: "I started making bracelets after my daughter, Hope Elizabeth, was stillborn in September 2004. I wanted to have her name close to me at all times. Since then, the bracelets have brought comfort to many Mommys of Angels. Mommys of Living Angels love them too!"

Our very own, Kim Shiflett, makes memory bracelets. Kim has a new October Awareness bracelet and a car magnet to help us "get the word out," and she makes beautiful bracelets in memory of our babies and other treasures.
I have some cute key chains / zipper pulls. Prices start at only $12! Several styles are available for both men and women. Visit her site "Bracelets of Hope" to find out more and to order your very own bracelet. Click on the flower.

Other thoughts by Kim...

"Thoughts on September Meeting" by Kim (10/04)

"H.O.P.E." by Kim (10/20/04) Coping Ideas GA 10 week miscarriage
2/21/04
Hope Elizabeth..
22 week stillborn
9/10/04


E-mail
Marcia's thoughts: I think this is a wonderful outreach to our community and so very healing for everyone. I have encouraged Kim to bring her bracelets to our Women's group! Though, several are wearing "theirs" already.
~~~~~~~~~~~~~~Forever in Our Hearts~~~~~~~~~~~~~
Return to list of Coping Options
~~~~~~~~~~~~~~~~~~~~~~~~~~~~~~~~~~~~~~~

Websites for Creating Memories

—Frames for sonograms

- Name a Star after your baby.

- Memorial dolls are created as mementos that look just like your baby.


~~~~~~~~~~~~~~Forever in Our Hearts~~~~~~~~~~~~~
Return to list of Coping Options
~~~~~~~~~~~~~~~~~~~~~~~~~~~~~~~~~~~~~~~

Website for Portraits of our babies...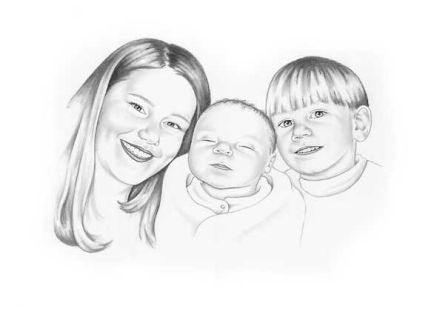 This is the portrait that Kim Schulte had done of her three children, Ashley, Greyson (In loving memory January 21, 2004) and AJ by Dana. Dana did this with photos of the children.

"Portraits by Dana" - At our Women's meeting, we also have seen Nikecia's loving portrait of Joshua and Jordan done by Dana.


~~~~~~~~~~~~~~Forever in Our Hearts~~~~~~~~~~~~~
Return to list of Coping Options
~~~~~~~~~~~~~~~~~~~~~~~~~~~~~~~~~~~~~~~



"Coping Ideas Menu" - more discussion, links, and support...


copyright(c)SHARE Atlanta '97-'05



Graphics on this Site are Copyright