SHARE Atlanta
"Sharing" Our Stories/Thoughts - Along this Path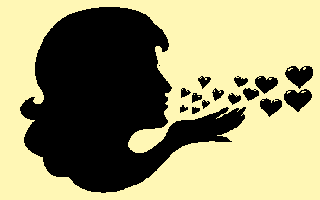 "Forever in Our Hearts"
Memories after Fifteen Years
Thoughts by Parents - as Time Passes...
For the love of a child -
Love never fades no matter the time
The empty arms are never full no matter
how many follow in hopes of filling them.

"Scott...by Kathy"
Atlanta, GA.


"Scott...For the love of a child..." by Kathy (2/98)



"When Does The Hurting Stop?" by Lea (3/98)



"A Long Time Ago" by Helene (5/98)



"Thirty Years Later..." by Franchesca (8/98)



"David Michael's Anniversary...32 years later..." by Carolyn "In Joy" (9/3/98)



"Darrell Keith Taylor and Melody Joy Taylor...June '62 and '63..." by JoAnn (9/19/98)



"Twenty-four years ago, I had a stillborn son..." by Julie (10/28/98)



"My precious little Joseph...23 years ago, November 11, 1975" by June (11/3/98)



"My daughter, Linda Meryl...I lost my only daughter, stillborn Oct. 22, 1950." by Carol (11/17/98)



"SHE WAS MEANT FOR HEAVEN FROM HER BIRTH"...My daughter was still born 18 years ago..." by Eyr (11/19/98)



"In loving memory of my beloved sister...Renee Michelle Jordan ~ Born June 11, 1975 Died June 13, 1975" by Amy (9/14/99)



I Miscarried my three wonderful Babies..in the '60's and NOW I need to Heal..." by Adele (10/11/99)



...this journey, it is long and sometimes overwhelmingly sad, but there is a light at the other end." by Chris (10/11/99)



"Thirty-nine Years Later, Still Remembering..." by Bee (1/4/99)



"In Memory of my Precious Babies ~ 1960,1966,1967." by Jo (11/8/99)



"Dani and Kati" by Becky (6/11/00)



"Joseph John, Jr." by Toni (6/25/00 posted 7/12/00) and (6/29/02)



"My baby, Shawn Warren, was born on my birthday--August 7, 1980" by Gail (12/8/00)



"Derrick Codi Fatheree, 1985" by Linda (5/16/01)



"MY BO BO (6/20/86)" by fred (1/17/02)

"Remembering Dustin Alan Wyckoff (1/29/86)" by Michelle (1/20/02)

"My Beloved Son, Kenneth Wayne McElwee (1/5/68)" by Edna

"Michael John Stachulski, September 26, 1984" by Debbie (11/27/02)

"Now I undertand, 24 years later..." by Lori (7/1/03)

"In loving memory of our daughter, Susan Elaine, born 6/14/77" by Barbara (2/20/04)

"A story that had just begun" by Colleen (3/17/06)

In Loving Memory of Scott Michael Malone
June 17,1971 - June 18,1971
For the love of a child -
Love never fades no matter the time
The empty arms are never full no matter
how many follow in hopes of filling them.
The loss only fades to a deep recess of the heart
only to be awaken again by another.
Scott, you have never been far from our minds,
only the years have separated us.
Now those years are bring us closer again to you.
Love is unending, only time a barrier.
Until that barrier is broken.

Love Mom & Dad


Visit Healing - Permission to Grieve
for more of Kathy's thoughts about Scott and grief - "Loss Revisited." Kathy
Scott Michael Malone
Died soon after birth
Cleveland, Ohio


E-mail
2/15/98



~~~~~~~~~~~~~~Forever in Our Hearts~~~~~~~~~~~~~




Return to list of Letters and Poems
~~~~~~~~~~~~~~~~~~~~~~~~~~~~~~~~~~~~~~~
When Does The Hurting Stop?

Our children would be teenagers now. I miss them so much.

We are thankful for the adoption of two healthy newborn baby girls in 1981 and l985 who give us great joy, but still the longing for our baby boys goes on in my heart every day.

No one else seems to remember our loss;

...often I'm asked if I don't wish we had a son, too? Sometimes I say,"we do!", but they aren't living.

Memories

I persuaded a nurse to let me hold the first baby in a kidny basin before he was whisked away from my hospital room. Even though he was only 10 weeks old and was smaller than my palm, the nurse pointed out the beginnings of his arms and legs. He was definitely a little person!

Sadly, the other babies were removed by D&C so I never got to see them. I wish that we had been allowed to bury them, but the hospital staff did not seem to consider them human so I suppose they went in the trash. That grieves me so much.

My husband says I should just get over the loss, but I doubt that I ever will.

Lea
My six baby "Cameron boys"
1978-82
Miscarriage
Cranbrook, B.C.
Canada


E-mail
3/14/98


~~~~~~~~~~~~~~Forever in Our Hearts~~~~~~~~~~~~~
Return to list of Letters and Poems
~~~~~~~~~~~~~~~~~~~~~~~~~~~~~~~~~~~~~~~
A LONG TIME AGO.....



I have been an obstetrical nurse for 22 years. I have helped hundreds of women in every stage of labor and birth.

About sixteen years ago I was pregnant with my second child.

I had a three year old daughter. The pregnancy was not planned, but very much wanted. Working in the "field", I started taking pregnancy tests early on, bonding with my child from the first positive test!

I started spotting at week 19.

My doctor sent me for an ultrasound and nothing was found out of the ordinary. He told me to go home on bedrest. The spotting stopped and I went back to work until week 22. At that time the spotting turned to bleeding and I was hospitalized, of course at the hospital where I worked. I remember not wanting to bother the nurses and sneaking out of bed to go to the bathroom so as not to have to ring for the bedpan.

After a night in the labor and delivery room, I was stable enough to go out the maternity floor. That evening, my doctor came to visit me and I remember him asking how I felt and I told him I felt like I was in "prodromal Labor". This was before modern tocolytic medications were used.

Michael

Later the cramping got stronger and I was again taken to labor and delivery, where I delivered a 15.5 ounce stillborn son. I remember asking if the baby was a boy because that is what I wanted. Back then we did not encourage the mother to see the baby, and I never did get to see or hold Michael, the last sensation I remember to this day is the feeling of pushing him out of my body. I had had a cesarean section with my first child.

Few options

My husband and doctor agreed to change the medical records to show that I ws only 19 weeks pregnant, so as to not have to go through burial of the baby. I was given no choice in this matter. My baby went to pathology.

My father had died during this pregnancy and my mother told me our religion forbids pregnant women from going to a cemetery, but I could not be persuaded to not attended my father's funeral. I always felt that this "son" was taken to be with my father in heaven.

Healing...

Upon returning home from the hospital, the only thing I had to remind me of Michael was an ultrasound. My husband threw it away so as not to be reminded of the "pregnancy" I had lost. To me it was a BABY, not a pregnancy.

Time, and another son have healed the fresh wounds. I still can cry in empathy with my patients who are going through similar experiences, and I still think about the son who would be sixteen years old now. I have tears in my eyes now.

My joy comes in seeing my two beautiful children,

... and seeing how my husband has matured over the years, and although he can never express his feelings about our loss in words of comfort to me, he has become more sensitive to friends going through similar experiences. I guess he has his own grief too.

Helene
Michael David Schilian
10/81
Second trimester loss
Valley Stream, NY


E-mail
5/19/98


~~~~~~~~~~~~~~Forever in Our Hearts~~~~~~~~~~~~
Return to list of Letters and Poems
~~~~~~~~~~~~~~~~~~~~~~~~~~~~~~~~~~~~~~~
When I was a senior in H.S. I got pregnant.

With only two months until graduation I was called into the office and told that if I could not prove I was not pregnant then I couldn't stay in school. I finished by getting my homework and doing it at home.

In June our beautiful son, Matthew, was born. He was nearly three months early and only survived a couple of hours. I didn't get to hold him until he was dead. The doctor told us it was just some freak of nature and that I could go ahead and get pregnant again.

Nine months later we buried our second son, Matthew.

He weighed 2 lbs. 2 oz. He too was a beautiful baby with long black hair and a tiny perfect body. Because I "had to get married" my family was sort of shamed and I was encouraged to be strong and get over it.

This all happened nearly thirty years ago.

Some birthdays go by and I'm o.k., other times I go off and cry somewhere. My husband and I divorced, I completed college and eleven years later remarried.

My medical problem was discovered (and corrected), and I now have two daughters. We have also adopted a baby with fetal alcohol syndrome when she was six months old. She's now nine and quite a handful.

Now here's where my grief starts all over again.

About one and a half years ago a very medically fragile child was placed in our home as a foster child. He was the same size and length as my first son, Michael.

They told his mother he was going to die so she didn't want him. He was released from the hospital at five months . He came "home" on oxygen and was hospitalized twice for respiratory distress. I stayed with him while he was in the hospital. He endured four different surgeries with hardly a whimper and I have fallen so in love with him.

Two months ago he was taken off oxygen and doing well. His mother decided she wanted him back. She assured me that I was like a part of the family and could see him whenever I wanted.

Twice she called me and asked me to come and get him because she was stressed out. This I gladly did. Since the last time I had him she has not called me and when I call her to see if I can come and see him she has had some excuse for me not to come. I know this goes with the job of being a foster parent.

In the last nine years I have had over thirty babies come and go.

But for some reason I am grieving for this baby as tho he were my own dead son. I realize that I must back off and leave the family alone. I ended our last conversation with "call me if you ever need me; I love J. and will always be here for you."

I imagine family or his mom's social worker told her that she needs to cope with him and not depend on me, although I was encouraged by the social worker, visiting nurse, etc. to stay in his life so he wouldn't feel abandoned, to give his mom support, etc. So now I am accepting that I may not ever see him again and it's breaking my heart.

For a long time I hated God for taking my two sons.

As time went by I decided this was part of His plan - that I was to be a foster parent for medically fragile infants. And until this little boy came along I could say "good-bye" to the babies (whether they went back home or were adopted) and miss them, but it's never been like this. I am so sad all the time.

Franchesca
Michael Wayne and Matthew Michael
'68 & '69
Died soon after birth
Ia.
8/98


E-mail

Part of Marcia's comments: "Residual Grief" can occur years after a loss and grief work has been "accomplished."
It may be triggered by many different events. The need to grieve again will usually be a short time...but a "real" happening. It often surprises and sometimes frightens us by its intensity.
It is best to go with the flow...realize that it is normal and allow your feelings to surface. Doing something to make yourself feel good often helps. It's okay.
Maybe doing something in memory of the loss loved one would feel right - to reconnect your love. This may not happen again for a very long time..if ever.
Franchesca may also be grieving the loss of this child who looks so like her own, and she has become very involved with his very existence... In my mind, that would be normal, also. She might benefit from a keepsake from him...


~~~~~~~~~~~~~~Forever in Our Hearts~~~~~~~~~~~~~
Return to list of Letters and Poems
~~~~~~~~~~~~~~~~~~~~~~~~~~~~~~~~~~~~~~~
God knows what I need even before I need it.

The 32nd anniversary of my full term still-born son just passed. His name was David Michael, although because of the time, his grave marker only says Infant Boy. His name is & was David Michael.

The expression that time heals is overused & overrated.

I suppose if I'd started grieving 32 years ago I would be stronger now. I've just learned about grieving recently & find that it's a much tougher job than any other form of labor I undertook.

I was pregnant eight times with one full term still birth, five miscarriages & two (now adult) children.

They just found out recently that they would have had a brother. This grief has been buried so deeply that uncovering it is nearly unbearable. However, finding SHARE, which fills such an important part of grieving & continuing to live after a portion of your "self" dies was what I call a "God-incidence".

My 23 year old daughter's baby is due January 1999.

I go with her to the midwife visits. Now technology has advanced so much that the baby's heartbeat could be heard very early in the pregnancy. I must say, every time I hear it (like today) I tear up with joy at the beauty of it.

Thank you for providing a link ...

...for those of us who are just learning to regain our health by appropriately learning to grieve now.

God bless you!

In Joy : ) : )

Carolyn



INJOY : ) : )
Stanwood, WA
9/4/98


E-mail


~~~~~~~~~~~~~~Forever in Our Hearts~~~~~~~~~~~~~~
Return to list of Letters and Poems
~~~~~~~~~~~~~~~~~~~~~~~~~~~~~~~~~~~~~~~
"From the very beginning I loved you,
As I made plans to hold you and rock you;
You were tiny and helpless as you lay in my womb,
But something happened and soon you were gone;
My young heart was broken, my tears fell like rain,
I'd never known such heartache and pain.

I wonder who you look like, me or your dad?
Do you have my smile and his eyes?
Would you have been big and tall or tiny and small?
We had dreams for you that reached to the skies.
It was long, long ago and I still miss you so,
Thanks to Jesus, I'll see you in heaven.

But I'll hold you in heaven someday,
When my trails on earth pass away;
The angels have rocked you, the Father watches over you,
And I kow you're waiting for me;
I never could hold you or tell you "Goodbye,"
But I'll hold you in heaven someday."

Mommy and daddy miss you. We'll see you soon.





Jo Ann
Darrell Keith Taylor and Melody Joy Taylor
June 62 and June 63 Miscarriage
Little Rock, AR and El Paso, TX
9/19/98


E-mail


JoAnn has started a mission in memory of her children...

"Stopping Along the Path, Operation Angel" by JoAnn (9/19/98)




~~~~~~~~~~~~~Forever in Our Hearts~~~~~~~~~~~~
Return to list of Letters and Poems
~~~~~~~~~~~~~~~~~~~~~~~~~~~~~~~~~~~~~~~
Twenty-four years ago, I gave birth to a stillborn son...



He was in his eighth month and to all accounts was without detectable causes of death. There was no one to talk to...not even my husband seemed to understand the depth of my pain. I have never discussed it with anyone.

Twenty-four years later, I know it has adversely changed me forever. I don't share my feelings with others, not even those who are closest to me.

My friends at the time stayed away from me. I guess that they didn't want to be reminded that the child I was carrying was dead.

I don't know how to get rid of the pain and distrust that I feel.

Do you know of any information of the long term effects of stillbirths?

Julie
Pensacola, FL
10/28/98


Marcia's Thoughts: I am sorry about the loss of your son twenty-four years ago. We have several letters from moms who suffered such a loss that many years ago and had the same experience.

Through my years as a SHARE Atlanta volunteer I have had several moms share the same details around their loss.

One came dressed in black...

... and described how she had gone to her company's counselor several days earlier in deep pain and didn't really know why...turns out fifteen years earlier she had lost a stillborn son and had never dealt with it.

As a matter of fact many adverse circumstances resulted(divorce, separation from family, etc.). She joined our group and began to heal...she finally realized that she needed to!

Linda went on to help me in the group, lead a group and write a play that is now on video, about a stillbirth experience.

She has healed and reached out to others!

I think our underlying anger and sadness can eat away at us for years... but IT IS NEVER TOO LATE TO GRIEVE AND HEAL!!!

That is the good news, in my opinion! Please read "IN JOY"...maybe you should email her! Also, Kathy Malone addresses that need.

A reminder...even ten years ago(let's not even talk about 25 years ago!!!), folks didn't have much understanding

.. about the feelings and reactions that a parent might move through after a pregnancy loss. I have been doing inservices for hospitals and talking to groups for fourteen years. Attitudes are changing, but even now many folks don't want to comprehend that this kind of loss can cause so much pain and grief.

We have come "a long ways", but we still need to join hands to help others(as well as ourselves!!!) understand how this kind of loss influences our very core!

This is why I wrote the articles under "Allowing Grieving to Happen to Heal."

Please read this...it might help a lot. I still have parents who feel terribly guilty for "needing to grieve" longer than a few weeks!

We NEED to Grieve

Julie, I'm not aware of such a book..that doesn't mean there isn't one. Maybe that would be something you could research for us all. I think we are developing several pages on my site that clearly say that grieving is necessary...and that "when" we do is up to us. I believe that we must take that "responsibility" to do it. It's hard work, but you can do it.

Where to begin...read up on grief(my site has numerous pages on it...many books out there now about grief and pregnancy loss..unlike 24 years ago-). Then, do what you want in memory of your son!

There are many pages under "Coping Ideas" that suggest ways to heal.

Naming your son, if you haven't, might be the beginning of lots of healing. Know you are not alone in realizing the need to grieve...just be thankful that you have come to know that it is time.

You might consider joining a group or finding a supportive counselor. Under SHARE Atlanta Information - "Why join a group" I talk about what might happen if we don't grieve...your letter validates my thoughts. I have seen others who never have dealt with extreme loss and how they "harden." I have also witnessed those who finally dealt with it become wonderfully supportive people!

Naming your pain is the beginning for healing

Bless you on you possible journey. You have already begun by realizing the changes in you and that you wish to change again...in possibily a more positve direction. You can guide your path! Make your choices! If I can provide any additional support, I will try. Give yourself time and space...you probably have some things in mind.





~~~~~~~~~~~~~Forever in Our Hearts~~~~~~~~~~~~




Return to list of Letters and Poems






~~~~~~~~~~~~~~~~~~~~~~~~~~~~~~~~~~~~~~~

My precious little Joseph -

.. you were stillborn four weeks before your due date. When you were taken from me, a part of my heart went with you.

The 10th of November will be your 23rd birthday,

... and I still miss you and ache for you. You and Dad are finally together-as it should be. When it is my time to cross over, I pray you will both make the walk with me.



June
Joseph Jeremy Nagy
Stillborn
Ann Arbor, MI
11/3/98


E-mail




~~~~~~~~~~~~~Forever in Our Hearts~~~~~~~~~~~~




Return to list of Letters and Poems






~~~~~~~~~~~~~~~~~~~~~~~~~~~~~~~~~~~~~~~

My daughter, Linda Meryl

Dear Sharing,



How wonderful that parents who have lost children can now share their grief with others and know they are not alone.

I lost my only daughter, stillborn Oct. 22, 1950.

At that time there were no support groups for parents. Since then 3 sons were born to us and now we have 3 grandchildren. However, not a day goes by that my daughter is not in my heart and mind.

I don't know if we ever get over losing a child,

.. but knowing others understand and share the same feelings helps. I hope you will continue this and perhaps from this local support groups will be formed where parents in need will be able to meet with each other.

Entry #2: How kind of you to respond to my message which was meant as encouragement for what you do for others.

If you do put my message on your web site, would you please use my daughter's name, Linda Meryl. I have never seen her name written anywhere except in my private journal. Thank you very much. Sincerely, Carol

Carol
Santa Rosa, CA
11/17/98


E-mail

Marcia's comments: Bless you for sharing...we never forget, do we. Many local groups have been started, but parents still are reluctant to fully take advantage of them.

Society still makes the bereaved parent feel uncomfortable about openly acknowledging their pain and grief. With letters and support like you have shared our task is made "more real". Thank you...





~~~~~~~~~~~~~Forever in Our Hearts~~~~~~~~~~~~




Return to list of Letters and Poems






~~~~~~~~~~~~~~~~~~~~~~~~~~~~~~~~~~~~~~~

My daughter was still born 18 years ago, and I still grieve.

I was not allowed to hold her so I never had closure.

Her tombstone is very simple:

A guardian angel watching over her with:

"SHE WAS MEANT FOR HEAVEN FROM HER BIRTH"





It still hurts so very much when I go visit her. Time does not really heal all wounds, it just makes them bearable. Best regards. eyr

Eyr
Richmond, CA
11/19/98


E-mail

Part of Marcia's Comment:As I wrote to Carol in the letter above yours, we have come along ways, just in the last 14 years since I have been involved in these issues. More parents do hold their child and can have more closure around their special baby. With letters and support like you have shared, our task is made "more real", and it reinforces our efforts. Sometimes I am frustrated by society's lack of support, even today. Thank you for helping to keep me and others focused...
I believe that healing happens
...(we can focus on other events, choose, more or less, when we want to cope with thoughts around our baby, and go down a new path), but we never forget and we always have a bittersweet memory and sadness around our special baby. We actually used this as a theme in our Pathway Dedication(which is onsite). We will hold them forever in our hearts and souls...
~~~~~~~~~~~~~Forever in Our Hearts~~~~~~~~~~~~
Return to list of Letters and Poems
~~~~~~~~~~~~~~~~~~~~~~~~~~~~~~~~~~~~~~~
In loving memory of my beloved sister...



I've never seen you, not even a picture.

Back then we were supposed to pretend that things like this didn't happen. All your sweet smelling baby things were put away before mom even came home from the hospital.

It was thought that it was better never to speak your name... that way our mom and dad would "forget" you and move on.

Our mother longed to hold you while you were here,

... but there were too many tubes and wires... and besides that, the doctors didn't want her to "get too attached" to you, because you were so very sick.

How does a mother not grow attached to a baby that is living inside of her for nine months?

When you died, a big part of mom and dad died too.

They may have tried to pretend like you never existed, to move on with their lives, but I promise you that you were, and still are, very much loved and missed. Their hearts were broken, they just didn't know how to get through the pain.

Things have changed now,

...and we know that not talking about a baby who's died doesn't make the pain go away, and that you never, ever forget your own child. Mom and I talk about you sometimes... we wonder what you'd be like, what you'd be doing, whether you'd be a mommy yourself yet.

I wonder if we'd be close, or whether we'd fight. How very different life would have been with a sister!

>All my life, there has been an aching, empty space in our family, left behind when you were taken away from us. Always, there is someone missing.

I lost my own baby last year,

... just 7 weeks after God created her within me. Before she died we named her Emily Renee, in remembrance of you, her auntie. Now that she is with you in heaven, it seems an even more appropriate name.

When I get to heaven, I know I will finally see my sister. Only then, when we are all together, will our family feel complete.

In Loving Memory of Renee Michelle Jordan

Born June 11, 1975

Died June 13, 1975

Forever loved and missed by her family



Amy
Renee Michelle Jordan
Died soon after birth
Whittier, CA
9/14/99


E-mail


~~~~~~~~~~~~~Forever in Our Hearts~~~~~~~~~~~~
Return to list of Letters and Poems
~~~~~~~~~~~~~~~~~~~~~~~~~~~~~~~~~~~~~~~
I Miscarried my three wonderful Babies..in the '60's and NOW I need to Heal...





My name is Adele Page and my story of my three miscarriages was in the 1960's.

In 1960 I had a spontaneous miscarriage - I was 4 weeks gestation. In 1961 I gave birth to a beautiful red-headed boy at 6 lbs. 13 oz. I thank God for him.

In 1964 I gave birth to a beautiful golden-blonde baby girl. Oh! How I cherish her and my son.

When my children were 5 yrs. old and 1 1/2 yrs. old I become pregnant and was so happy.

I wanted 6 children. Everything was fine until the the end of the third month. I started spotting and went to the drs. and he told me to go home and rest for awhile. A few days later I started bleeding and clotting real bad. I called the Dr. and he said to save as much of the tissue as I could and come right into the office. Which I did.

He sent me over to the hospital and performed a D & C. He said, "So I wouldn't bleed to death." I was so sad and tired and I was in the hospital for 5 days.

About three months later I got pregnant again and was so happy.

I was sure this pregnancy would be alright. I went to the doctor right away and he examined me and I was 6 weeks pregnant. He gave me my neonatal vitamins and I went home. I went to see the doctor the 2nd month - everything was great and looking good, he said. The third month came around and I went to see my doctor for another monthly checkup and he said, "Everything looks good, the baby is fine and the heartbeat is strong. I was so thankful to God for this. I was going into my 2nd trimester. I was feeling fine.

>At the end of the fourth month I went for my monthly appointment feeling so good and happy. The doctor examined me as usual and had a very worrried and sad look on his face. After he examined me - he took me into his office and said that my baby wasn't growing. I was so shocked and sad and didn't know what to do.

The doctor told me to go home and rest in bed or on the couch.

My wonderful Neighbor Annie came over and helped me with my two children and took care of me. I'll always be greatful to her for doing that . She was so thoughtful.

As I was lying on the couch I started bleeding - But I rested during the night and got up the next morning and I was bleeding more and clotting. I called my doctor and he said come right over the the hospital (and don't forget to put some tissue into a jar.)

My husband took me to the hospital and the doctor performed a D & C because I was bleeding so much. I was really depressed and sad after this.

The doctor was very nice and kind. But, I could tell by the doctor, my husband and my other family that a miscarriage isn't something to grieve over very long. My Mom was the only one who comforted me. But, then nobody said anything more about it.

I was so busy taking care of my 5 year old and 1 1/2 year old

.. that I stuffed the grief down and virtually forgot about it. I was in complete denial.

Because I stuffed the grief down,

.. I am having a very emotion and difficult time right now. I started remembering my miscarried babies a few years after my Dad died. I grieved Dad for years.

Now, I know I had to grieve and acknowledge my three babies.

They are God's creation and have a soul. And I Know that they are in heaven. I am a Christian and I believe in The Lord Jesus and His Word. I love to read ps 139 - it really comfort me knowing that God formed my babies in my womb.

The problem is - I am not sure I know how to grieve after all these years.

I feel like crying and often do - but I don't really get the crying out. I am seeing a counselor at my church and she is helping me. I have named all of my babies and I am making a Memory Box for them. Oh! This is so healing.

One more very important thing to add is in 1968 I gave birth to a beautiful red-haired son (2 sons with red hair - but different colored red).

He weighed 6 lbs. 1 oz. The doctor called him a little peanut. He wasn't a preemie by any mean. But he was still a little small. I was so thrilled and happy that my baby was born healthy.

The doctor said he was going to give me hormone shots during my pregancy with my last child (son) I liked the hormone that was suppose to carry my babies full term. Well, it worked.

My third and last child grew up to be 6 feet 3 in. tall. In fact My first Son is 6 feet 1 in. tall, and my daughter is 5 feet 10 in.

I thank the Lord for my living and grown up children.

They are a delight to me and we are all friends. Thank You so very much for listening to me. This is so healing. I want to feel well and good again. I know that I will hold my miscarried babies in heaven.

But, I do have a lot of questions about the D & C's and what do they do with our babies?

I'm sure I must have flushed my first miscarried baby down the toilet because I didn't even know I was pregnant. But, had terrible bleeding and cramps all night. I just though I was having a period. A few days later the doctor checked me and my uterus was swollen. I didn't have to be cleaned out with the first pregnancy. But I have such sad feelings that I didn't even know I was pregnant or anything.

That was in the 1960's and I was very young and naive.

God Bless All of You ladies. It's nice to know you are on the web - not too far away. I really need you and I need to talk about my babies. God Bless You. Adele Please E-Mail me at jimjopage@aol.com and just talk to me and I will listen to you. Thanks.

Adele
Bennett, Coy and Karina Menze
1960, 1966, 1967
Miscarriage
Mt. View, CA
10/11/99


E-mail
Marcia's thoughts: I was very touched to read your story and understand your need to finally heal the grief and pain that you have been carrying around all these years. You are so right when you say that others didn't want you to grieve...it still happens. Fortunately, because of groups like ours, more parents are allowed to grieve openly...for the very reasons that you share.
When Grief is not worked through, it hides in us until it breaks through in some way. It is never too late to grief and heal...that is the Good News!!!
Being a Christian lends us so much comfort. We can know our sweet babies are in a safe place and we will see them again one day! God gives us so much grace.
Please consider emailing some of the folks on either of these pages. Many parents "finally have time to grieve!"
Carolyn's story sounds similar to yours! Many folks "finally" find the permission/courage to grieve. Also, please read my section Allowing Grieving to Happen to Heal and any of the Sharing Stories section. Coping Ideas suggest the very things you are doing in order to heal. You might want to consider including your babies in our Memorial Garden and in the Candlelighting section.
I am so glad that you are seeing someone who can support you at this time! Tell him/her thank you from me. Not everyone in the counseling field understands either. It is wonderful to see so many starting to support our issues in the Pregnancy and Neo-Natal Loss Community.
~~~~~~~~~~~~~~Forever in Our Hearts~~~~~~~~~~~~~
Return to list of Letters and Poems
~~~~~~~~~~~~~~~~~~~~~~~~~~~~~~~~~~~~~~~
...this journey, it is long and sometimes overwhelmingly sad, but there is a light at the other end.





I've really enjoyed your website.

I lost my first baby, a son,

..it will be 15 years ago this December 31st. I miss him as much today as I did that horrible day my life turned upside down. I keep his memory alive and visit his grave as much as I can. He was born at 22wks. and lived for 3hrs.

I was only 22 and didn't think of keeping him with me

... till he passed so I wasn't there and to this day I'll never forgive myself for not spending that time with him. I'll never forget the look on his tiny face when I got to hold him right after he was born, his eyes still fused shut, he opened one eye as if to say ,please help me, don't let me die. But he did, there was nothing they could do for a preemie of 22wks. in 1984.

I miss him terribly, but it does become easier to deal with.

I was blessed 1yr. and 13 days later with twin sons born at 32wks.

They are now 13 1/2yrs. I delivered early both times due to an incompetent cervix, but had no trouble conceiving. Now I'm dealing with infertility for 13yrs.

I am comforted to know that he his heaven and not alone, he is with my parents who died in 1990 and 1996. That gives me alot if comfort.

Take care to all of you who are just beginning this journey,

... it is long and sometimes overwhelmingly sad, but there is a light at the other end. You will never forget nor should you, you will just learn how to cope with everyday life without that small piece of your future.

Chris
Pittsburgh, pa
10/11/99


E-mail
Marcia's thoughts: One of the gifts we can give ourselves is one of forgiveness.
You did the best you could with you sweet baby. Be blessed in your heart that you had the chance to hold your son and to feel him close to you. I know, it's never long enough...for any of us. He probably loved that moment as much as you have. He knows your love.
Have you named him?
Some of our parents choose not to, others find that it really helps in their healing process to give their child a name. Perhaps you have. Just know that many have named their baby many years later.
You have wise words for the newly bereaved. The light is at the end of the tunnel. And, yes, we never forget these special babies, do we.
~~~~~~~~~~~~~~Forever in Our Hearts~~~~~~~~~~~~~
Return to list of Letters and Poems
~~~~~~~~~~~~~~~~~~~~~~~~~~~~~~~~~~~~~~~




In Memory of my Precious Babies.
I never got to hold you.
But I hold you in my heart.
Someday, I will hold you in heaven.

I Miss you.
I Love You.
Mommy





Jo Adele
Bennett Lee, Coy Lee and Karina Lee Menze
Miscarriage
1960,1966,1967
Mt. View, CA
11/8/99


E-mail


~~~~~~~~~~~~~~Forever in Our Hearts~~~~~~~~~~~~~
Return to list of Letters and Poems
~~~~~~~~~~~~~~~~~~~~~~~~~~~~~~~~~~~~~~~
Thirty-nine Years Later, Still Remembering...



Entry #1:



In shock, I carried my deceased son for several weeks at full term. The horror has remained with me. That was 39 years ago...like yesterday.

I am so glad that there is something like SHARE for people like myself,

.. in today's world. I wonder if you find people who carry this sadness for so many years, very often? Is there a place for them in the SHARE world? Or...maybe there are many and no one knows it!

Blessings.

Entry #2:



Oh, my. Am I really sitting here with tears pouring down my cheeks?

Thank you more than you can know for such a meaningful response. It is so overwhelming to me for someone to really "know" how it is.

I originally didn't allow for my email address to be entered to receive email .... but I think that was because I still thought I was alone. I don't mind hearing from others, really.

Thank you for not dismissing my feelings.

Bee
Dallas, TX
1/4/99


E-mail
Marcia's thoughts: I am sorry about the loss of your son 39 years ago. I, too, am glad that their is a place "for us" - now. I am sorry that there was no place for us then. Please visit our site again and in our index you will find "Stories and Thoughts after Five Years or More" with lots of entries from many years ago - yes even 30+. I find that no surprise. We carry these special babies in our hearts and souls forever and now, especially moms, can share what they couldn't so (not so) long ago.
I am grateful that you stopped by and jotted us a note. I will add it to the "over 15 years page". I write often that grieving and healing can happen at any time...
A note from Vanessa, in Australia, says it clearly:
"Just goes to show that the pain and grief associated with the loss of a baby is universal and timeless.
"I work with women who lost babies many years ago (up to fifty) and most were denied a chance to get to know their little ones...told to just go home and forget. I now know how damaging this attitude has been to them. Most of their life experiences have been silently dominated by this one event because they were never allowed to grieve."
"I appeal to any "older" parents to write down their story, acknowledge their child and tell the world. Their child deserves the right to be remembered, and the parents have a right to remember."
Your experience still happens and, thankfully today, many parents are given the opportunity to grieve and to deal with the various horrors of this experience. Hopefully, for all of us, the love we had for these babies survives as we have...
~~~~~~~~~~~~~~Forever in Our Hearts~~~~~~~~~~~~~
Return to list of Letters and Poems
~~~~~~~~~~~~~~~~~~~~~~~~~~~~~~~~~~~~~~~




Dani and Kati





This is the first time I have been to this site and I don't know why I didn't find it before now.

Comfort from others' notes.

I have read several letters from other parents and find it very comforting to know that other people feel the same way about their children that I do about my daughters.

I miss them very much even though Dani would now be 15 years old and Kati would be 14 years old. My family never let me grieve. I was told to move on with my life and these things happen.

It is very comforting to know that other parents still say they have "X" amount of children even though some died.

I now say that I have 3 children: Dani and Kati are gone and Daniel is with us now and that he was adopted. My family tries to discourage this, but for my own piece of mind, I do it anyway. I can not deny that Dani and Kati ever exsisted! They were with me a short time, but it was the best time of my life while they were here!

Thank you so very much for having this site and letting me know that there are others out there who have gone through the same things, and feel the same as I have.

The only difference I see so far from my situation is the Dani and Kati have a different father that Daniel has, and my husband does not comprehend what I have and am going through. He tries, but just can't grasp the grief even after all these years. I don't think he ever will. Thank you again for this site!

Becky
Sun Prairie, Wisconsin
6/11/00


E-mail


~~~~~~~~~~~~~~Forever in Our Hearts~~~~~~~~~~~~~
Return to list of Letters and Poems
~~~~~~~~~~~~~~~~~~~~~~~~~~~~~~~~~~~~~~~
Joseph John, Jr.



I just got a computer, and I just got divorced after 34 years of marriage. I have 3 daughters and 2 grand daughters and 2 grand sons.

I found SHARE 4 years ago

...as I was approaching the 30 anniversary of the loss of my son Joseph John, Jr. who was stillborn. Now 34 years later, as usual, I was expecting the heaviness of the loss to weigh me down again as it has every year at this time, but it was different this year. I thought ok it's over with. I won't go through that anymore.

Revisiting the day Joseph was born...remembering

Not so!! Yesterday with some friends we happened to be talking about losses, and there I was revisiting the day I lost my son. I was afraid to write to anyone here because it's been a long journey for me to grieve my son. The last few days I've been surfing the web for what I didn't know. Then I sought share and I found it.

The site helps

The first thing I clicked on were the songs and Amazing Grace came on..that has special meaning to me and my son. It was the song I used in my mind to bury him for we chose not to bury him. As it was not a usual way to do things then. This has haunted me. When I finally was able to mentally say goodbye to my baby boy I had Amazing Grace playing in my heart. You see, my son is amazing grace to me. Without seeing him or holding him we had bonded forever.

Multiple Losses, mementos, healing...

With the divorce this year it will be the first time I'm not married to his daddy and it seems to hurt some. I put my son's name in the candle light vigil. I'm so grateful to Share for being there again as they were 4 years ago when I thought I was going crazy to be grieving still. As they did then I receieved much comfort from Share.

So this year as the anniversary nears im so grateful I found Share and Amazing Grace to comfort me. Thank you. I really needed a place to put my son's name into forever and the candle vigil does that this year for me. Thank you again.

Gifts from our special baby

Please let me know if you think its ok for me to share with other women my story of 34 years of dealing with this I'm afraid it will scare them, but you know the loss of my son has taught me to love life especially when a baby is born healthy and strong as my daughters were and my grand children.

I don't want to scare them. I just want them to know life goes on. One grows and one doesn't ever forget the angel that's waiting in heaven for them.

Thanks for reading all of this

... and I'd like to share my story with many but only if it would be healing for them. So let me know. I have many poems. I wrote of my son four years ago. I put them in a booklet...id like to share that too....best to all who share and thank you thank you i was lost but now i found.......bye

Entry #2: June


It is soooooo comforting to know I'm not alone with this and I'm not crazy.

I found it so healing to begin grieving my baby. It's hard to express the relief I felt when I connected with Share. I'm sure those who have contacted you feel the same way. This is so important and helpful to have this website. It's another extension and it is important to share. I will pass the word along to those who have this need to connect with others. The best to you keep up the great work.

His anniversary is Friday, June 30.

My world goes into semi despair on that day. I function but my heart aches, and I relive it each year....the weather ...the time of day.. the wind...the heat....all those little things that I need to remember to heal and to feel my feelings...thanks so much..toni

Toni Pulak
Westmont, IL
6/23/00


E-mail
Marcia's thoughts: I think that thoughts such as these help the newly bereaved know just what you are saying, "Life does go on, but we never forget." The pain does surface (most often at the anniversary) and most often when the parents were not permitted to grieve or to recognize their loss. As I have said so often on this site(and in our groups), it is never too late to grieve, to remember, to do something in memory of our baby. I am so touched that you have taken the courage to light a candle in memory of Joseph and to share some of your story. It doesn't surprise me that a discussion of loss, especially right after a divorce, would lead you to your baby's loss. We grieve that that we have cherished and loss- we are human and can love and be hurt. I thank God for that even though we suffer.
I also thank you for sharing the gifts that Joseph has brought to you. A deeper appreciation of life is a very special gift. I know that you other children and grandchildren reap that gift. I have often shared that all five of my children, three in heaven two on earth, have helped to mold who I am today. I am grateful to take the pain and hurt and have been able to turn it into something positive in my mind and heart.
Please do send your poems. If you want you could send them or some of them on the email and mail a copy of the booklet to us. We are always wanting to include poems in our newsletter.
Entry 6/29/02 - Hi Marcia,
Joseph John, Jr.'s 36 anniversary...
It's been awhile, I know that cause its my son's 36th anniversary today. Last year when I came to the site we emailed about a booklet of poems I had written for him 4 or 5 years ago. Last I could remember they were going on your site somewhere maybe not all but some ...maybe I was mistaken. My mind isn't top notch this time of year, but these last few years its my tradition to read the booklet. I thought I'd see if I could find it on your site but I couldn't so if its on can you direct ? If it isn't just let me know so I'll just read the others without having an anxiety attack.
Thank you so glad Share is still online but I miss the newsletter alot.
The first thing I looked at was the new feature with many many many parents who suffered their losses more thant 15-20-30 years ago. My heart was touched to finally know I was not alone. I couldnt bear today to read each one but maybe after I write this later in the day I will.
Before I only saw a few with a story of many years ago, but today there were many. I was overwhelmed.
Healing this year....
I do want to say I feel much different this year than I ever felt since I lost Joseph John, Jr. I haven't experienced that doomsday end of the world seeking in my heart feeling of lose as the anniversary approached. Today I'm focusing on him for a few hours for this is his day. I shall talk to my children and grand children and make them part of my day too because this is my life and I am alive today. That's how god wants it for today and so be it.
I love Joseph John, Jr now more than ever and that will never change. What has changed is my emotional way of not having him in my life yet having him a part of my life.
Well here I am again just like that getting more healing. There is so much healing to be had if I just let come to be. Thanks for listening Marcia. The best to you and to SHARE...
Marcia's Thoughts:

I am thinking about you and your son, Joseph John as you move through his - and your day. I would like to post this on the very page you visited ALONG with the postings of yours that is already there. I think your words will give others hope. It is NEVER too late to heal - we have to do it in our own time. By sharing this new feeling with your family, you will give them a precious gift.
The page with entries from those who have experienced a loss many years ago has grown. I think that it shares with many that our children are always with us and that healing takes time with various stops along the way. We have to grieve, forgive ourselves (for any preceived wrong), and work through those stopping places. It is a blessing to have others to support us in this journey.
I still have all you sent me. Last year we worked hard to put an angel garden with memorial bricks here in a beautiful cemetery. You can see the story plus pictures about it on the site by clicking on the angel. It took all I had to do that with the 20 or so volunteers in our SHARE Atlanta group. It happened in Oct. 2001 after many months of hard work. Afterwards, we had a memorial candlelighting in Nov. Then, I had the holidays.
I then had some personal issues that I alone had to deal with. It has been a very peaceful year for me-finally. I had to tackle my own situation. I focused on it and on my SHARE Group, and on my family.
I have been busy this summer with getting some much needed work done on our home.
I still want to use the beautiful writings you sent. I feel that they, too, will offer much support for many parents. I want to do them honor and it will take time to do so. I will need time to look at them and think them through.
I am so sorry about this delay. I wish I had more time in my life. Please don't have an anxiety attack. I have your stories and they will be up for you. I hope that you will continue to gain comfort from the other stories from parents who have lost years ago.
I believe that our babies have to become a part of our fabric - a part of WHO we are in order for us to feel safe enough to move on. Then we don't have to let them go or move on without the person we were before and with them, we are a total of all of our parts. We ARE the sum total of everything that has happened - good and bad. Hopefully, as we change, we receive all these parts so we can take our love for our baby to a very special level. I think our children would want that from us.
Just my thoughts, but there I go again...
My prayers and thoughts are with you, Toni.
Toni's response:
Bless you Marcia you are so dear. I thought my whole email didn't go thru and I was surprised you responded so quickly. As in the past SHARE is again there comforting me on the anniversary of the loss of my son like no one else can. Your beautiful writing meant a lot to my spirit and filled my heart with much peace.
I'm glad to know you havent given up on my poems of Joseph John. I hope other parents can receive some comfort and healing from my thoughts and feeling of Joseph John, Jr. I believe we need to SHARE our stories with each other to help each other to heal. So as you put all the puzzle pieces together for us Marcia, we reap benefits of all your labors of love to guide us thru our journey. The beautiful thing about this is we are all stangers connected by our beloved lost babies. There is a specialness to all of us.....a power to get much strength to heal and then pass it on to others who still suffer.
Thanks for sharing this anniversary with me Marcia its been a another healing experience. Peace, Joy and Love, Toni ~ Joseph John, Jr's mother
~~~~~~~~~~~~~~Forever in Our Hearts~~~~~~~~~~~~~
Return to list of Letters and Poems
~~~~~~~~~~~~~~~~~~~~~~~~~~~~~~~~~~~~~~~
My baby, Shawn Warren, was born on my birthday--August 7, 1980.





He lived only 12 hours.

He was born in Atlanta, GA. I feel that the doctor was at fault; of course, he feels that he was not. I sued the doctor but did not win. I guess that the doctor has a lot to learn. I just hated that I had to bury his mistake.

This was my first baby, and the doctor told my husband and me in the hospital after Shawn's death that our baby was the "first baby to die on him." How cruel. How can a doctor be so unfeeling?

Shawn was 8 lbs, 4 ozs.

There were complications in his birth in that forceps were used to bring him in this world. I am a paraplegic and was forced by this doctor to deliver in the regular way, not by c-section. The doctor told me that there would never be a doctor that would deliver a baby by c-section on me.

Here it is the year 2000, and I have given birth to two beautiful girls by c-section: one is now 19 years old and the other is going to be 13 years old January, 2001.

I cried just today for the loss of my baby son, Shawn.

I never got to hold him or to kiss him. I just saw him once right after he was born. This loss will be something that I'll never recover from. As I cried today, I prayed that one day I'll be able to hold Shawn in my arms and kiss his cheek and tell him that I love him.

Why is there such sorrow in this world? I know that I'm not alone.

Shawn was here for such a short time, but, boy, did he ever make an impact on my world! I feel that there were only two of us who knew him--that's God and me. What a sacred thing.

Gail
Shawn Warren McAuley
8/7/80
Died soon after birth
Atlanta, GA
12/8/00


E-mail


~~~~~~~~~~~~~~Forever in Our Hearts~~~~~~~~~~~~~
Return to list of Letters and Poems
~~~~~~~~~~~~~~~~~~~~~~~~~~~~~~~~~~~~~~~
Derrick Codi Fatheree

It has been 16 years and
I seldom think about my baby (boy) that I lost anymore.
It always tears my heart out when I think of him.
I have learned that there are always going to be obstacles
and pain in life but you have to overcome it.
God will help you do that if you let him.



It was the year of 1985 and it had been 10 years since the birth of our first child..a beautiful son. My husband and I decided we would try for another child. I desperately wanted a little girl but I would love what God gave us.

I tried to get pregnant for about 2 years and then one day it happend.

I was pregnant. What a memorable day it was. I was jumping for joy.

It was the normal pregnancy. Dr. check ups, vitamins, ect. until the day I went for my 4 month check up. I was in the back of the dr.'s office and the nurse was doing the usual hearbeat check and the usual things they do at a check. She looked puzzled. She said, I cannot hear a heartbeat, but let's wait and see what the doctor can find, he may do better than me.

Tragedy

It still did not dawn on me what may have been happening to me. He came in and listened and said, let's do an ultra sound. He was doing the ultrasound and he said to me in such cold words, "your baby is dead, we will have to do a DNC on you at the hospital.." I was in shock.

I drove myself to the hospital and checked myself in and called my mother.

My husband was fishing so I knew I could not get ahold of him. My mother said, hello and I could not utter a sound. I was in shock. I finally managed to say, my baby is dead. I am at the hospital." She said, I will be right there...

In the meantime I am waiting in the lobby for someone to come and take me to my room and I start cramping like I have never cramped before. I told the receptionist I was in pain and needed to be taken to my room immediately. She called someone and they took my right up to my room.

I began to cramp worse and worse so I went to the bathroom and sat on the camode.

I felt something shoot out of me. I could hear it hit the water in the toilet. What was that? I was so in the dark. I looked into the toilet and there was something in the bottom...I could not make it out. I thought to myself, I need to see what just came out of my body. I stuck my hand in and pulled out the object. At that moment I froze and it seemed my heart stopped beating. There in my hand was a perfect little baby all curled up in the palm of my hand. It looked like the ones you see in human anatomy books. It looked like it was sleeping. It had little bitty hands, little feet and looked as though nothing was wrong. It fit perfectly in the palm of my hand.

I just looked at it and started to scream.

I really don't remember what I did with the baby. My world stopped. I screamed and screamed and screamed. There in my hand was the little baby I had wanted to cuddle, sing to, feed popsicles, take to the park, and all the things a mother does for her child. Now that was gone. I had to be sedated.

I remember people coming in and telling me that everything happens for the best. I just wanted to slap them in the face. I knew they meant well, but they did not know the hurt I was feeling deep inside my heart.

The next morning I had a D&C to make sure my body had rid itself of all the tissue of the spontaneous abortion or misscariage.

It has been 16 years and I seldom think about my baby (boy) that I lost anymore.

It always tears my heart out when I think of him. I was only 16 weeks but to me that baby was just as real as if it was 9 months or 9 years...I loved him very much.

I tried two more times to carry to term but both times I miscarried at about 6 weeks.

I decided to get my tubes tied and call it quits. I could not take the hurt any more.

Now, I look back and the hurt has gotten less painful

..but I still think about my 3 children I lost. I wonder if I will see them in heaven. Will they know me? Will they call me mom? I know that they are angels up above waiting for their mom to come to them.

My first born son is 27 now and he just got married last year.

His wife is 21 and they will be trying to have a child soon. I know that I will be the best grandmaw in the world and I am looking forward to that day.

I thank God every day for him and my new daughter. She is sooooo good to me. She calls me mom and we love each other like mother and daughter. So, I guess I really did get my little girl after all.

God bless you and help you through the pain and hurt you may experience through the years.

I have learned that there are always going to be obstacles and pain in life but you have to overcome it. God will help you do that if you let him. Linda

Linda
Derrick Codi Fatheree
1985
Miscarriage
5/16/01


E-mail


~~~~~~~~~~~~~~Forever in Our Hearts~~~~~~~~~~~~~
Return to list of Letters and Poems
~~~~~~~~~~~~~~~~~~~~~~~~~~~~~~~~~~~~~~~
MY BO BO

My little girl was born in Baton Rouge, La and almost instantly I knew something was wrong. When they got her cleaned up and whatever else they do to get the baby on their way to babydom she was blue and purple all over her body and head, but not her face ... and this is what caused the medical foul up I believe.

We were told that she had pneumonia and that she would be fine after a few days in the NCU unit at the hospital, so of course we believed them (they are the ones with the degrees). Well, after 3 weeks in the NCU and no improvement, other than the Doctor still asserting that it was pneumonia, we tried to get a specialist called in on her case and this is where DR. A came in.

He was a respected respirtory specialist in the BR area (I will not print his name). Well any way he came in and checked her one time and concurred with the other doctor that it was pneumonia. These people never ran a sonogram or any other test on Ashley - all they ever did was listen to her breathing.

Well, after 1 more week of this I packed up everything that I owned and left my job and checked her out of the hospital in BR and we headed north to Children's Hospital in Dallas, TX (of course this was over the objections of the doctors in LA). We arrived in Dallas on the 16 of May at 9:00am and by 11:30am Ashley was in the NCU at Children's (after they ran a sonogram on her heart).

My daughter's heart was inverted in her chest, meaning that her aorta and her pulmonary artery were reversed. The blood going to her body had no O2 in it and the blood going to her lungs had all the O2 (well this could have been found in about 20 minutes in BR, but they never took the time).

Yes I am bitter, but it got worse when the doctors at Children's told us that the surgery that she needed should have been done before she was a week old, that way her odds would have been about 50/50 and now that it has taking so long her odds were about 20% at the most!

Well this was on May 17,1986, and then she started to get infections and all that did was hold back her heart surgery longer and longer, she had ear infections (two), bladder, kidney and upper respiratory infections…. she was a mess.

On June 17,1986 was the only time I saw my little girl smile. I had been out all day doing some cash jobs and I came into her room about 6:00pm (at this time they had moved her to a private room) and she turned her head toward the door when she heard my voice and there bigger than the sun she smiled at me. I will tell you the truth that was the happiest five minutes of my life (it almost makes what I had gone through and still go through worth it).

But all good things had to come to an end. When the nurse had to get a urine sample and instead of a catheter, they stuck a needle through her bladder and took it that way. She never stopped crying and nether have I (in over 14 years). The next morning at 5:00 am they took Ashley into surgery and after 17 hours the Doctor came to tell us that everything went fine and the next 24 hrs. Would be the telling point if she would survive or not.

We made it through the first 24 hours without any problems, and then we were talking to the Doctor down in the smoking lounge of the hospital. (long since been removed) He was telling us how everything was going and how hopeful he was that everything would turn out fine, when I heard the worst sound I have ever in my life heard " CODE BLUE FOR DOCTOR ---- IN THE NCU RECOVERY" I new what it was!!!!

My little Bo had died of a major heart attack caused by a blood clot that had developed in her chest. She was such a fighter, but I guess it just got to be too much for her to fight anymore. This was at 2:12am June 20,1986.

She was two months three days old and I have not recovered from that little angle to this day. I still think of her daily and wonder what she would be like.

I have blamed myself for not doing something sooner in LA. I have and still do blame GOD for putting her through so much pain (and her parents). People came up to me at her funeral saying that it was GOD"s will it was part of His great plan, BS!!! I know that I will probably make people mad, but if His plan was to make a little child suffer the way she did, then please don't make me part of the GREAT PLAN. Ashley and us have already done our part!!!

At the graveside service Ashley rode in the backset of the Cadillac with her mom and me and then when we got there I was her only pallbearer, because my wife brought her in to this world and I was taking her out of it. The preacher was talking about this and that and the whole time I was thinking "what does this man know or any of these other people know, they haven't been where I have been and I hope they never are in my shoes", because it is a angry, ugly place to be!

Now I have two healthy beautiful boys and a wonderful stepson, but I just have a hard time enjoying life and I don't know how to get my life back together. Before Ashley I was happy-go-lucky guy that loved to go the circus or the fair, but now all I want is to be left alone and I fear that someday everyone is going to grant me my wish!!! I have already driven one wife away and the other one is trying to hold it together. I'm sorry for all the rambling, but I just need to get off my chest. Thanks for reading this.

Fred Simpson

Dallas, TX

Fred
Ashley Simpson
6/20/86
Other
1/17/02


E-mail
Marcia's comments:Your letter spoke of your deep love for your daughter, Ashley, and I could feel your pain and anguish of the circumstances of her life and death. So much love to give and you gave it to her - she knew it - she gave you her smile and her love. You carried her in life and in death. You will always have her in your heart and soul.
Every parent wants to protect his/her child. That is our role. We do the best we can with each of our little ones. I did - you did. I believe that our children know we tried our best (there is more known today about this condition then in '86). You DID get her to better care and you all worked together.
As parents we want to fix what went wrong and because we can't go back and do this we keep going over the details and blaming ourselves for any failures. By doing this over and over again, we deny ourselves the "permission to grieve" in order to heal. Your writing the story out is a big step toward beginning to heal. It is NEVER TOO LATE TO HEAL. Ashley (as any child would) would want her daddy to grieve her loss but then to heal. She will always be a part of who you are. She can be a very special part if you can think of a way to make her life a meaningful part of who you are. She would want you to forgive yourself of any preceived wrong.
Here are my thoughts about God...just as a sharing thought-not intended to be judging at all, I had to work through my intense anger with God, too. I know now that he could handle it. These thoughts are mine - just as a side thought around what you shared... I don't believe God WANTS us to hurt. I am a Christain and I believe in the fall (when Adam and Eve ate the apple and God said bad things were going to be part of mankind's existence) then we know that bad things happen. (We are not puppets on a string in a perfect world - we have choices, pain, and ways to work through difficult - impossible! times.) God then sent Jesus for hope and love and guidance. Jesus LOST ALL before he died on the cross for our salvation. He knows our pain. Because he died, our babies are in peace, and He stands with us as we suffer to comfort us as we will let him - in our efforts to grieve and heal. I know for me, my comfort has been in finding ways to make the three special babies that I have lost - meaningful in my life. I can't fix the past, but I can influence my future and future of those I love.
If you read "Allowing Grief to Happen to Heal" (in the drop down box) you will see that I don't think that grieving and healing is easy. But, I do think it is doable. I believe our special babies and our living children want us to survive and work through our pain. I think you want this desparately. Wanting it is a BIG step in gaining it.
I wrote "Allowing Grief to Happen to Heal" with the confusion and pain of grief tied with the overwhelming desire to heal - in mind. It is based on my own experience with quotes from entries made on the site to validate this process called grief.
Please know that with work you can heal - even 15 years later. (Read Carolyn's "Take Joy" on the page I put your story.)
I am glad you got this off your chest, I hope you will continue your journey.
You may want to light a virtual candle in memory of Ashley or include a verse or thought in our Memorial Garden. Doing special things for our baby often helps to ease our pain.
I often say that all five of my children, the three in heaven and the two here on this earth have helped to make me who I am today. Each one of your children can do the same for you....
Also, I have just started a forum (1/18/02) for "instant message" to a larger group of visitors than just a direct email to one person (like on my site) - though you can direct a message to just one person on the forum but everyone will read it. There are topics similar to those found on the site at the forum. Consider inviting someone from our site or a supportive online friend to join you at the forum (the last entry in the Main Drop Down Topic Menu Box on our site). Or just visit the forum, there is a subtopic about "Thoughts After 5 Years or More" listed and maybe others will join in. I think you will find, that others take years to work through their pain, too - especially if they didn't do the grief work right at first. I have had people join me at groups who have had a lost as many as 15 or more years ago, that begin to work through their grief and it happens.
~~~~~~~~~~~~~~Forever in Our Hearts~~~~~~~~~~~~~
Return to list of Letters and Poems






~~~~~~~~~~~~~~~~~~~~~~~~~~~~~~~~~~~~~~~

Remembering Dustin Alan Wyckoff

I will never forget my little son Dustin Alan Wyckoff. He was my first and only child.The doctor said I was young and would have more children but he was wrong.

He would be 15 years old this month. I am looking forword to seeing you when I go home. Dustin was born on 1/29/86.

My faith was shaken for so long. I know now God was with me all the time.

I would love to help others that think there is no hope. After the death of our son we tried everything to have a baby but nothing worked. God had the answer we just had to seek it .He leed us to Foster Adoption.

We now have eight little angles in our home. People say they are lucky to have us but we say we are lucky to have them.

Michelle
Dustin Alan Wyckoff
1/29/86
Stillborn
San Jose CA
1/20/02


E-mail

Marcia's Comments: What you have shared is what I suggested to Fred (see the entry above yours). Our pain is great, we can be angry at God, but we can make our child's life meaningful if we give ourselves "permission to grieve in order to heal."

No one has to ever like what happened to us and our baby, but to work to figure out how to make our loss a "positive" part of who we are makes our baby's presence in our life not only significant (as it IS), but ultimately a positive statement. It requires hard work, patience and time (see "AAlowing Grieving to Happen to Heal" in the Drop Down Box).

You may want to light a virtual candle in memory of your baby or include a verse or thought in our Memorial Garden. Doing special things for our baby is yet another way to "remember."

Also, I have just started a forum for "instant message to a larger group of visitors than just a direct email to one person (like on my site) - though you can message to just one. Please consider inviting Fred to use this method of emailing as well as personal emails. There is a topic for "Thoughts after 5 years or more."

Also, I have just started a forum for "instant message" to a larger group of visitors than just a direct email to one person (like on my site) - though you can direct a message to just one person on the forum but everyone will read it. There are topics similar to those found on the site at the forum. Consider inviting someone from our site or a supportive online friend to join you at the forum (the last entry in the Main Drop Down Topic Menu Box on our site).

Thank you for sharing your incredible journey.





~~~~~~~~~~~~~~Forever in Our Hearts~~~~~~~~~~~~~




Return to list of Letters and Poems






~~~~~~~~~~~~~~~~~~~~~~~~~~~~~~~~~~~~~~~

My Beloved Son, Kenneth Wayne McElwee

It was in the early hours of the morning of Jan.5, 1968 when very hard labor began, so we cranked up our Volkswagen bug and left for the hospital in l5 degree weather for the 15 mile drive to the hospital.

It wasn't long before the contractions became erratic, and when they began to last four minutes, I demanded the nurse call my O.B. My first baby had been due 10 days prior, and it was not until the doctor examined me in labor that it was determined he was anencephalic.

I was not informed of this, however, since I was having natural childbirth I knew something was not right when they wheeled the oxygen tank into the delivery room. They needed my assistance but did not want me to be aware of what was happening.

I remember hyperventilating and blowing into a bag....also remember asking if I was going to die. It was a very complicated delivery and only the grace of God kept me alive.

I woke up in an instant in the delivery room and loudly asked, "What's going on?", causing two nurses standing with their backs to me to jump about a foot off the floor. One ran out to get the doctor who was talking to my husband in the hallway, and he came running in...his voice trembling and almost in tears...to tell me what had just taken place. We were all in shock, my husband & I as well as my O.B. & I remember trying to comfort them, assuring them I was alright.

I awoke in intensive care to a terrifying sight....my sheet up to my neck was covered with blood. The I.V. needle slipped out and I could have bled to death, except God said, "No...not yet."

Awaking in my room, my doctor came in to talk, advising me not to view the baby (thinking I would freak out, I guess) and believing this practice was best, I submitted. My pastor also advised me to follow the doctor's advice, so I did, although everything in my being cried out to meet him....to hold him....to love him.

For eight hours I agonized over the thought that my beloved child lay alone, feeling rejected and forsaken. Perhaps they are born deaf and blind, but humans have a body, soul & spirit and I'm convinced he felt in his precious little spirit, the wound of rejection. I can only cling to the hope that God laid it on someone's heart to pick my son up and hold him and love him. I will regret to my dying breath, not having held my baby, and the GUILT...oh my God, the guilt!!!

Tears are flowing from my eyes even as I write this, but having asked God for forgiveness, I know these are cleansing tears....my Lord Jesus assuring me I am forgiven. Even as He said here on earth, "Suffer the little children to come unto me, and forbid them not", he was waiting for our precious little Kenneth to come to him.

I do not fault my O.B. or pastor for their advice, however, I can say with absolute certainty, and do not hesitate to advise parents of anencephalic babies to hold and meet their baby, especially if they are born alive.

The Lord giveth and the Lord taketh away. Blessed be the name of the Lord! God was NOT sleeping, and Jesus Christ is still on the throne....King of Kings and Lord of Lords. I am soooo thankful for His wonderful amazing grace, not only saving my soul but sustaining me in every time of need. He gave us another son and a daughter, both physically normal.

Edna
1-5-68
Died soon after birth
St. Louis, MO
1/22/02


E-mail



~~~~~~~~~~~~~~Forever in Our Hearts~~~~~~~~~~~~~




Return to list of Letters and Poems






~~~~~~~~~~~~~~~~~~~~~~~~~~~~~~~~~~~~~~~

Michael John Stachulski, September 26, 1984

Hi My name is Debbie, I was 19 years old when I lost my first born son 3 days from my due date 9/26/84. His name is Michael John Stachulski. I had a Placenta Abruption.

My baby only lived 3 hours due to lack of oxygen. Had the doctors listend to me when I was sick for the whole week before this could've been prevented. My doctor at that time said this hasn't happen in 15 years.

With my second child I went to Boston Ma to have my baby at a HIGH RISK hospital & the doctor there said this happens everyday. That's when I knew the baby and I were safe :)

I will never forgot this awful day. I really thought I was the only one. When I got out of the hospital I knew sooner or later I was going to have to go into the baby's room. Well I never went in there for almost 2 years.

I really thought I was the only one that ever lost a baby this young. That was untill I came hom from the hospital a week later (I had a c-section). I got a piece of mail from someone I didn't even know. She went on in the card to tell me I wasn't alone & there were some meetings for parents who have lost a child.

Well for the first few month I just couldn't get myself together never mind go to a meeting. Then one day I decided that I was going to the meeting that night to just listen. Well I went for a whole year every thursday & sat in the back. Finally I got up & told my story & realized how much people really do care.

If anyone wants to email me please do so I am checking email on a daily basis & have several mothers I chat with. Please put CHILD LOSS in the subject line.

Always know there is someone always willing to help. I want to give back what someone helped me with.

By the way I did have another son in 1986 & name him John Michael Stachulski cause I knew I couldn't have any more chldren. But I thank god everyday for letting me get a chance to be a mom :)

Debbie
John Michael Stachulski
9/26/84
Died soon after birth
Haverhill, MA
11/27/02


E-mail Marcia's Comments: Thank you for sharing your story and giving other parents so much hope. We never know who will extend their hand in outreach, but it is such a true blessing when we have that support after our loss.



~~~~~~~~~~~~~~Forever in Our Hearts~~~~~~~~~~~~~




Return to list of Letters and Poems
~~~~~~~~~~~~~~~~~~~~~~~~~~~~~~~~~~~~~~~
Now I undertand, 24 years later...

This is about the time of the anniversary of my first miscarriage. Every year, I feel this aching emptiness and guilt but no one that I know, understands. Most of the time I pretend that I'm 'over' the fealings of grief, but once in a while I need remember, to reconstruct it all.

We were married in March and were still struggling with the daily chores of getting along with each other. My husband put every effort into being patient and kind with me, but we were strapped financially (who wasn't?). He worked fulltime, and I had a part-time job and we only had one old car. We worked hard to get out of debt, following a very strict budget and hoped to be free to go on a missionary assignment by August.

It happened at work, in the bathroom. Automatically, I thought, "It's just a thing. Flush it, and go on.....you have to get back to work." My thoughts were rushing around like a tornado. "She would have been born with something wrong with her." "She wouldn't have led a happy life." "You're better off, losing her this early." "What's wrong with you?" "You must have something wrong with you, your uterus is not a healthy place for her to grow in."

I grasped for meaning, for consolation. "She wasn't born yet, you know, she wasn't alive." My empty arms cried out for weight to complete them. "We don't have money enough for a child now." "Your priority is to serve God, to go Missonary. So, don't think about it now, just focus on the future."

About a year later, on the Missionary field, it happened again. I was sick, I was angry, I was confused. I bore it alone - I didn't tell him because he was already overburdened with the circumstances of the Missionary field. He was unemployed and the pressure was intense on our 'committment'. I shrugged it off. No matter....it wasn't alive. Buried in my heart. No time to grieve. No direction for grief. Just bury it.

Years later, I had no answers for odd reactions to babies (other people's babies). I was always uncomfortable at baby showers. I loved to plan them, I loved to shop for gifts, to make favors for the parties. But the celebrations were torture.

Now, I understand grieving. And I let myself sob. And feel the loss, the pain. She was in me, trusting me to nurture her, to bring her into the world. I failed her. I failed my husband. I failed me. It's okay to feel the pain, now.

The first one would be about 24 now. Or coming up on her 24th birthday. This "Mother's Day" thing is cruel.

Lori
Ella
May 16, 1979
Miscarriage
Fort Wayne, IN
May 6, 2003


Marcia's Comments:

It is never too late to remember, grieve, and heal. You are not alone in postponing your grief. Many do so because of all of the reasons you shared, plus our society does not encourage grieving to heal (no one wants to experience 'pain' - either to watch someone move through it or to move through it themselves0. It takes courage, time, patience to walk this walk. Forgiving ourselves for any preceived wrong or fault is important. We have to love ourselves enough to heal.

Please know my heart and thoughts are with you. You can do this...it is doable. Yes, Mother's Day is hard. Please consider some of the suggestions we make for remembering your babies. It is never too late to have a memento, enter a name or to name your babies. You might consider lighting a candle in memory of your two little ones. All of the suggestions in Allowing Healing to Happen and in Coping Ideas are important. By writing this note you have made your two special babies' presence meaningful - you have opened the door for OTHER moms and dads to grieve - no matter how long it has been.

Please consider emailing me later as you continue to heal.





~~~~~~~~~~~~~~Forever in Our Hearts~~~~~~~~~~~~~




Return to list of Letters and Poems






~~~~~~~~~~~~~~~~~~~~~~~~~~~~~~~~~~~~~~~

In loving memory of our daughter, Susan Elaine, born 6/14/77

My husband and I have two sons that were 3 1/2 years and 13 months old at the time I had given birth to our daughter Susan Elaine. My pregnancy was completely normal until the beginning of my ninth month when my baby just stopped kicking one day. I was so scared, I called my doctor right away and made an appointment to go and see him.

The doctor examined me, listened for a heartbeat and then reassured me that he DID hear the baby's heartbeat but wanted me to come back the next morning to see one of the other doctors in the group. I left there feeling relieved, thinking that everything was fine.

The next morning I was examined by both of the other doctors who then gave me the horrible news that there was no heartbeat and that my baby had died. I was completely devastated and in shock.

Two weeks later on June 14, 1977, I delivered our baby girl.

During that time, the hospital was advising all couples in the same situation as us to have their stillborn babies buried in a special area of a local cemetary where there were unmarked graves specifically for this purpose. They gave my husband the name of the funeral home, and they took care of all the arrangements.

We had absolutely no idea where the cemetery was but neither of us were thinking very clearly at that point and I guess we just assumed that that was the way things were done.

That was over 26 years ago, and I've been trying to come to terms with my loss every since.

It was less difficult for me in the beginning since I had two young children at home to take care of. I just didn't have much time to think about what really happened nor did I have the much needed time to grieve the death of my daughter.

I became very good at hiding my feelings and convincing myself, my husband and others that I was fine and that I could deal with this terrible loss even though I knew it was killing me inside. My husband begged me to go for some kind of counselling but I still believed that I would be able to handle it on my own. I was very wrong.

I started having panic attacks shortly after my daughter was born and they got much worse as the years went on. I also started to have bouts of depression that would last a week or two and then disappear.

Then, about 10 years ago things got quite bad, I was diagnosed with severe clinical depression and panic disorder and have since been to numerous psychiatrists who have had me on endless amounts of medicines to treat these disorders.

I am only now getting strong enough to share my story with others because of the help of a wonderful therapist I am currently seeing. He has given me hope and between his help and the love and the strength of my husband, we have located the cemetary where our baby is buried and although it is in an unmarked area, the area is very small and they are allowing people to put stones down in memory of their babies.

I have been visiting the cemetary quite often as part of my therapy and we have ordered a beautiful stone to place there. I am now "really" facing the fact that I have a baby daughter who died and I do need to grieve her death.

It has been a very painful experience for me going to the cemetary and pouring my heart out to her, but at the same time, I feel a sense of peace there. I let her know that she is and always will be loved and she will never be forgotten. Although I never got to see her or hold her, I know she is in heaven and someday we will be with her.

I just want to finish by saying that I think having a wonderful web site such as this can be so helpful to people going through the same loss as all of us did. Maybe if there had been such a place for me to go to all those years ago I would not have had to go through so many years of feeling as if I were alone or that nobody really understood what I was going through and what I was feeling. I've read many of your stories and I cried over them.

I understand how you feel and I am truly sorry for your losses as well. I hope that in time we can all find some peace. Thank you for letting me share my story with you.

Barbara
Susan Elaine
6/14/77
Denville, NJ
Stillborn
2/20/04


E-mail
Marcia's Comments: Barbara, thank you for sharing YOUR story about Susan Elaine with us. Your walk has been very difficult and I am so very glad that you have found the strength and courage, after all of these years, to begin to heal. I am glad for the help your present therapist is giving you and the continuing support of your wonderful husband.
You will heal now since you are no longer denying your grief around your daughter. You have always carried her in your heart...close to your soul, I am sure of that. It was in the inability to share your daughter and recognize her as your third child - a very special part of you and your family that, I believe you got stuck - like so many others. Our children are real and, as I often say, each of my five children...three in heaven and two here on this earth have helped to make me who I am today.
Your message is shared by others on this page of parents - many who waited a long time before they could really grieve. It is never too late to remember, to grieve and to heal. In our angel garden pathway here in Atlanta we have memorial bricks from parents who loss 20, 30 and 40 years ago. The tears of joy that are shed by their parents, especially their moms who carried them, are so dear - as they are put in the pathway.
I am so very glad that you found that cemetery, laid a stone memorial and visit Susan's grave today. Now you can visit her in the privacy of your heart or in a loving memorial place that you have provided for her. I also would suggest "parenting her" - do things in memory of her (suggestions under Coping Ideas) such as some favorite mementos or donating something in her memory, etc.
Yes, tears will flow, but tears are healing. I am never afraid of them.
Have you ever read the Christmas Box by Richard Paul Evans? It is about a grieving mother...and an angel monument. Our angel is based on his touching story and he helped us dedicate our garden. Our garden was designed by a SHARE Atlanta father and our angel was a gift to us by a SHARE Atlanta couple and many others in our group who feel about their baby as you do about Susan. If you can get a book and read it, (with kleenex in hand), I think you will find great comfort in it.
Richard's mother laid a white rose at the real monument that is the first of about 30 in our country (ours is number 24) in memory of her daughter Sue who was stillborn 30 years earlier. Powerful...yes. If you will give me your address, and would like for me to, I will send you a copy of the tape of the dedication that Richard talked to us plus a book and brochure about our angel and the history.
Know you are not alone. Others are now opening their hearts to their grief of long ago so healing can take place. Thank you for sharing your story. In doing so, mothers will feel safe to grieve and to heal and know how important it is to do so.
All too often, even today, mothers are being encouraged to skip healing (even with such wonderful materials and support out here) and get pregnant soon after a loss. It is not what we encourage. We ask for 6 months to a year for healing and for making sure we are prepared for our subsequent pregnancy. It seems like a long time to moms who want a baby NOW, but it is a gift to themselves and to their subsequent baby if they can make their baby's memory a safe place in their heart, heal some, and love themselves enough to give some space between pregnancies. I know it is hard, but grief does need work and energy and it is worth a little wait for a lot of peace. Thank you again for sharing, Barbara....
~~~~~~~~~~~~~~Forever in Our Hearts~~~~~~~~~~~~~
Return to list of Letters and Poems






~~~~~~~~~~~~~~~~~~~~~~~~~~~~~~~~~~~~~~~

1990 seems like a lifetime ago. In a few weeks, Melissa would have been 16 years old. That "Sweet Sixteen" birthday all girls look forward to. It will be a difficult day for me to get through. One of those many "very special" days when I miss her even more.

Melissa was my fourth child. I had three perfect, healthy children and was never expecting any type of problem with her. After a difficult labor and emergency ceserean, my precious, loved and wanted baby girl was born.

In the delivery room, I was immediately sedated as soon as she was born so I didn't get to see her or know that she was fighting for her life. Shortly afterwards, while I was in recovery, nurses rolled her in for a quick hello before taking her to NICU at another hospital. I was told that she was having a little trouble breathing because of being a c-section baby but she would be fine. I suppose the nurses just didn't want to tell me how seriously ill she really was.

A few hours later, Melissa was dead.

I will never forget when my husband and the NICU doctor came into my room and told me that my baby was gone. How could this be happening. She was full term, weighing over 9 lbs. She was loved, wanted and needed! NO NO NO I did not believe it.

Then her lifeless body was handed to me. I begged her to open her eyes, to cry, to breathe. But, it was true. She was gone.

I learned over the next few weeks that Melissa died from an infection called Group B Strep. I had never heard of it. Further, after an investigation, it was determined that due to the fact that both my OB and the pediatrician attending her birth had been so horribly neglectful that they basically caused her death. That only added to my pain and heartache.

It took many years for me to pull myself together and realize I had to go on with my life.

That doesn't mean the pain doesn't reach up from it's evil place and grab me sometimes. As Melissa's birthday nears again, I feel that pain only a mother can feel after losing her child.

I will never be the same person I was before, but, thankfully, I am an even better person. For the past five years, I have been the leader of a Share support group. I love my "mothers" that I help work through their grief. It brings such happiness into my life when I see that first glimpse of hope in their eyes. I will do this for as long as I am capable of doing so. This gives meaning to Melissa's short life.

She lives on through me and what I do everyday. I thank God for giving that wonderful child to me and allowing me to be her mother!

Colleen
Melissa Franklin
April 9-10, 1990
Died soon after birth
Shreveport, LA
17 Mar 2006


E-mail
Marcia's thoughts: Your loving story made me think of the Ritter family's story that is highlighted in our Fall 2005 newsletter. Their daughter, Dorothy Ellen, would be graduating this year and this is one of many "very special" days that you are expressing. I call them "hallmark" days and moments..age 5 (kindergarten); 13 (teenager); religiously significant days; graduation, age 21 (!) and, yes, sweet 16. These days bring us to remembering our child and wondering what we would be doing if s/he had lived.
I, too, founded and have helped to keep SA going for the very reasons that you share about your work with the Share group in LA. I have often said that all five of my children (3 in heaven and 2 on this good earth) have helped to mold who I am today. All five mean so much to me as a mother and a person!
The parent advocacy and CDC getting behind the B Strep issue is something I talk about as much as I can. The B-Strep group was formed in the early 90's and now mothers are tested for this horrible infection..and babies live. Advocacy and Awareness are *key* to finding support for our issues - both emotional and medical. Parents can not pretend that these will "go away" by themselves.
This past week, seven SA moms attended the CDC's Open House on the latest Stillbirth Study that was begun by Iowa congress women, Janet Peterson. She lost her daughter, Grace, to stillbirth in 2002. Her advocacy has opened a huge window for study within the CDC and Iowa! It is "together" that the Pregnancy and Newborn Loss community will be continued to be recognized.
Thank you so much for sharing your story. To me, it highlights the importance of making your child's memory - meaningful..through outreach and support. It also is clear that what we keep saying here at SA...we will never forget and our babies will be...forever in our hearts.
PS. Please consider joining in on our SA forum. Your parents are welcomed to be part of our forum since it is an "international" effort!

SA's Forum
~~~~~~~~~~~~~~Forever in Our Hearts~~~~~~~~~~~~~
Return to list of Letters and Poems
~~~~~~~~~~~~~~~~~~~~~~~~~~~~~~~~~~~~~~~

E-mail


Memories after Five Years or More Menu


copyright(c)SHARE Atlanta 10/97-'06



Graphics on this Site are Copyright