SHARE Atlanta
SHARE Atlanta's 2008 Fall Meeting Updates

October is Pregnancy and Infant Loss Awareness Month
Pregnancy and Infant Loss Awareness Pin
Available at our events and groups.

October is Pregnancy & Infant Loss Awareness Month...
Click on Icon for Information
SA Fall Groups: October and November..NO Women's Grief Group in December
2 SA Inservices: Wellstar Developmental Center and Stephen's Ministry
Dear All,
October's Topic is: "The Significance of You and Your Baby"
Every child is special..every parent needs "permission to grieve"
Often times parents are made to feel that because our babies are born "too soon" they are not as significant as other children. This is especially true for our babies who are born too soon for us to hold.
At SHARE Atlanta we believe every child is our "child-to-be"-our dream for our future, and we believe that every parent should be given "permission to grieve" their baby. We have also found that society and the medical world often need to fully understand that every child is important and special, and we wish answers to "whys" and "how" to prevent future losses.
Mementos and poems
As we come together at our meetings this month, those who wish to, share special treasures, sonogram and baby pictures, scapbooks, poems, etc. that they might have in their memory boxes. We understand that not everyone has named their baby or has a treasure to hold on to, and we realize that this is a personal decision. We also know that sometimes this is because a parent has been made to feel that such an expression is morbid or unnecessary because "we didn't know" our baby.
Well, we did "know" this child - in some way - or we would not be feeling the pain we are. Recognizing that for what it is, then allowing ourselves to remember, grieve and heal..as we can, in our own personal way ... is what this meeting is all about.
Coping and Different Grief Patterns
At this meeting, we express how our baby has made a difference in our lives and how we will never forget their presence. We also discuss ways to cope (many of our activities are for coping) and ways to protect ourselves as we move through our grief. And how a couple's grieving pattern usually varies, and this is normal and healthy.
Please join us and, if you choose to, bring your mementos and pictures. We will have our "Memory Tree" to hold our memorial hearts. Also, Betty will be there to share her memory books with us. You, too, can create a memory book for your baby.
Dates: Kennesaw's Men and Women's Group: 10.3.08 from 7:30 to 9; Women's Group: 10.15.08 at 7 to 9 pm

- Directions to our meetings.

November's Topic is: "Coping with the Holidays" at Kennesaw 11.7.08 and "The Women's Candlelighting" at the Women's Meeting "Women's Candlelighting 11.19.08
SHARE Atlanta's Forums

SA's Grief Support Forum is in full swing. Direct Link
Our members are what make it humm. So please come and join our moderators, Adrianne and Marcia. Julie is facilitating our Subsequent Pregnancy forum for those who are pregnant once again. They are all healed and healing bereaved moms who wish to reach out and support. There is also a SIDS SA Forum.

Meet our Moderators on this page.
Inservices: Wellstar Developmental Center - Oct. 1, 2008; Northbrook United Methodist Church's Stephen's Ministry -Aug. 2008
Around 65 nurses attended a two hour SA presentation to learn about SA, grieving parents, and ways to help them during their hospital stay and how to encourage them to continue the process of healing. We had our power point, two videos and three presenters: Maya Smith in memory of Gabriel, Erin Dickerson in memory of James, and Marcia in memory of Seth, Catherine and Elizabeth. It is the second time we have presented for the center (the first being in April), and they have asked us to return in March 2009. The nurses are from many local hospitals as well as those in other parts of GA. We handed out our blanket gift packets and SA Survival Kits as door prizes. More connections and understanding continue to happen.
In August, Allysa and Nathan Wolf in memory of Ethan and Maya Smith presented an inservice about SA to Northbrook United Methodist Church's Stephens Ministry. They had about 15 members to speak with. It was another wonderful opportunity to open the doors for support for bereaved parents. We thank all of our presenters for their time and interest given to our inservice outreach. If you are interested in helping us with our inservices, please let Marcia McGinnis know.
Hope to see you either at a meeting or on our forum!
Take care,
Marcia
The love stays...forever in our hearts.

SHARE Atlanta's site...
These Updates will go to about 350 people...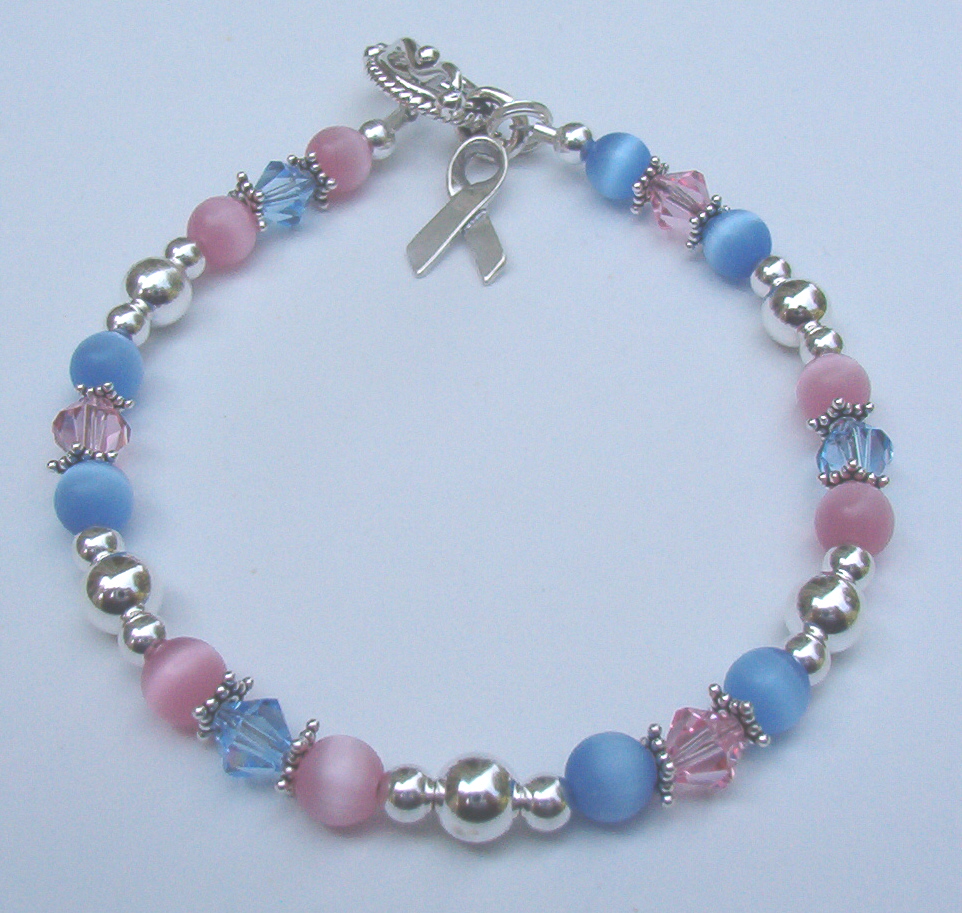 Pregnancy and Infant Loss Month
Awareness Bracelet
made by SA's Kim


I added by babies' and living children's names to my bracelet.

Bracelet's of Hope From SHARE Atlanta's Kim Shiftlett.

Additional Links with Related Information

Support for coping with the Holiday Season

Coping Suggestions...Mementos, Ideas, etc.
(Kim's bracelets, Dana's Portraits and many more healing ideas are some of the many links found on this page.

Pregnancy and Newborn Loss Awareness Pin
Available at our events and groups.

copyright(c)SHARE Atlanta '97-'08



Graphics and "Music Box by Eclipse" on this Site are Copyright...click on owl!