SHARE Atlanta
SHARE Atlanta's January 2012 Updates


Dear Friends,
The new year is here and with it we hope there is renewed hope. SA continues to offer many kinds of healing options because we know that each person's walk needs different types of support. What works one month may not the next..and what didn't work last month may work this month. Grief work is just that..work. Healing happens when we decide to make that effort and discover the options that make a difference for us.
SA has had a very active FB presence during the holidays. There are lots of pictures and supportive thoughts on our page. If you can, please visit us there:

SA's FB Page FULL of pictures and Information
1. Wednesday, January 18, 7 pm Women's Grief Support Meeting - Topic: "Grief and Secondary Losses"
Our primary loss is our precious baby...secondary losses are feelings and concepts like the loss of: innocence, hope, communication with others, self-worth, role of parenting, and a host of others. We will share what these are, how they influence our grief pattern and ways to cope with them. Grief is "doable" as we learn how to better cope. Consider joining us - no manner where along your path of healing you are. We gather insight from those who are at different places on the path.

Emotions and Secondary Losses...on SA's website..by Marcia

Grief: During The First Year by Marcia
2. Join SA - Number 1 Downtown Team... and our March for Babies 2012!
You can walk ANYWHERES in the USA and contribute to SA's TEAM. MODS supports SA's issues and efforts because we have been a TOP TEN FAMILY TEAM for 7 years in a row!
For more information:

SA's March of Dimes' Menu or

Email Cindy Ivey - our awesome TEAM leader!

3.

Dana's Portraits For years, Dana has done loving portraits for SA families..and their precious babies. I am touched by Dana's work and her outreach to those in the Pregnancy and Newborn Loss Community.
4.

Another supportive voice, a funeral director, for the Pregnancy and Newborn Loss Community. Here is my note to this incredible gentleman: "Thank you for your article and for your support of those of us who have experienced a pregnancy or newborn loss. The grief is real. The grief is LOUD and PAINFUL while the support is often silent. I co-founded a group in 1984 as a result of my 3 losses: SHARE Atlanta: Pregnancy and Newborn Loss Grief Support (SA). (I gave him our website and FB page.) I have lead groups, inservices and workshops throughout those 25 years. I agree with all you have posted and written. Thank you for your outreach and understanding.. " Marcia McGinnis president of SA
We hope you can join SA during some of our gatherings. Together we work to support one another as we walk the path of healing. Hope to see you on Wed..or on FB!
Take care,
Marcia
The love stays..forever in our hearts.
Since 1984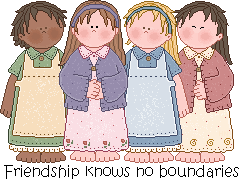 copyright(c)SHARE Atlanta '97-'12



Graphics on this Site are Copyright