SHARE Atlanta
"Sharing" Our Stories/Thoughts - Along this Path
Remembering Our Babies -Third Term Loss - Known Causes -Entries 2003-05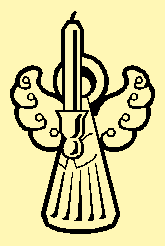 We were going to have a baby -
we couldn't believe it.
We were so excited we told all
of our family right away
and then terror struck...
Lisa
Canada


Entries

"Sammie and Jenna" by Tina (1/13/03)

"Two once in a thousand chances in one month." by Susie (4/3/03)

"Gabrielle Rain MacIntosh Moore named by her big brother, Tylor" by Tena (4/3/03) and 12/11/03

"Gone" by Gail (7/4/03)

"Elias Leighton Frank ~ 8/15/03" by Silvia (10/14/03)

"My First Baby, Constance" by Philicia (3/14/04)

"Nathan finally arrives..." by Lisa (10/24/04)

"Patrick's Story" by Shannon (2/7/05) GA

"Our Angel" by April (5/20/05) GA

"Brandon Lucas Tolmie - Into the Light" by Christine (3/15/06)

Sammie and Jenna

My first story is about our son, Sammie Collin. It was our first pregnancy, and we were so excited. Things were going great, and I felt wonderful. No previous promlems or family history and was just a few weeks from my April 20th due date.

I has just gone on maternity leave and was getting the house ready for our new addition. Went to my 36th week appointment and the doctor couldn't get baby's heartbeat. He sent me for an ultrasound. Called my husband, Jeff, and he met me there. Our doc told us that there was no heartbeat and I felt my heart break.

The next day March 13th 1998 went to the hospital and was induced. At 7pm that night I gave birth to my quiet angel. Sammie Collin weighed 3lbs 20zs and was 17 ins long. Our family was there and a close friend.

He was baptized. The following week on St. Patrick's day we had a private family funeral and said our goodbyes.

This was the worst day of my life. I thought that God was so mean and didn't love us. But that anger went away in May when Jeff and I went to Texas. Had a great holiday and 3 weeks later{much to our surprise}I was pregnant again.

Nine months later on Feb 9th 1999 our beautful daughter Kendra Jane came into this world. My world was looking brighter.

So this past year Jeff and I went to Mexico and decided that Kendra needed a sibling so on Mother's day we found out that our wish had come true. Things were going great and with Christmas coming we were getting ready for our new bundle of joy.

But on Dec 6th 2002 I started to have cramps and thought that I was going into labour. Jeff came home and he took me to the hospital. When we got there I started to bleed and the nurse couldn't find a heartbeat. The doc on call had called my ob and he came in to tell us again that our dreams were being crushed.

How could this be happening again? They told us that I had what is called a complete placenta abrution. That no matter what they did now that they could not save our angeL. So here I was again being induced and knowing that my baby was with God.

After a short labour I gave birth to a beautful little girl, Jenna Rose. She weighed 3Lbs 4ozs at 34 weeks gestation. My best friend Shannon was there this time to hold my hand and Jeff's and to hold our angel. She got to be her godmother.

AlL our family was there and got to hold her and say goodbye.

Now the hard part how do I tell our daughter that her baby sister is in heaven? She took it very well and now tells us that Jenna talks to her in her sleep and she can see her in the clouds. Maybe kids know something we don't.

Thank you for having this site it helps to be able to share to help get through the grief.

Tina
Sammie and Jenna
March 13,1998 and Dec 7, 2002
Stillborn/third term/known cause
Cambridge, Ontario
1/13/03


E-mail


Marcia's thoughts: Your thought about your daughter seems to hold true as we discuss our other children - both online and in our local groups. They adapt very well and hold their siblings in heaven very close.





~~~~~~~~~~~~~~Forever in Our Hearts~~~~~~~~~~~~~




Return to list of Letters and Poems
~~~~~~~~~~~~~~~~~~~~~~~~~~~~~~~~~~~~~~~
Two once in a thousand chances in one month.

I am 28 and been married for 5 years.

I was entering my 7 month with our first child. My husband and I were going in to find out if it was a boy or a girl. He/She was kicking really hard and all of the visits were fine.

During the sonogram, the lady dropped her mouse and said she had to make a phone call. So, my husband and I didn't think much of it. Then, three doctors came in the room and told us she was brain dead. The right side of her brain never developed. The part of her brain that caused vital fuctions was fine.

They sent us the next day to a specialised who gave us the jist. She could live, but there was only a 1% chance she would even live two weeks, and a 100% chance she would be a vegetable. We made the choice and induced delivery (36 hours) before she developed any further so as to not cause her any more pain. We are so pro choice, and the decision hurt so much! But how could I let a life in this world that would be tortured?! She would never talk, eat, walk, or even roll over on her own.

She only had the function of her heart beat and lungs to breath. I know statistics aren't everything, but the picture on the sonogram clearly showed her brain gone.

I did get to hold her and I miss her in my arms!

One week later I go in for a physical and my doctor discovered a lump in my right sinus. I had a biopsy, and now it is known that I have a rare form of cancer that is malignant and we still aren't sure how far it spread. We did do an autopsy on Kara and the two aren't linked, both are just really rare awful flukes.

I asked the doctor, and he said that if Kara was healthy, he would just have induced labor one month early and she would be in my arms today. Today, I am fighting for a reason to live. (I have been given 7 years). Not just because I lost my daughter, but also, she would have given me the best fighting reason to keep going.

I am seeking help for depression. Kara's little basket and pictures are still on the table and neither of us can touch them. I wish she were here so desperately to help me with this fight. Fight for me to live so I could see her grow up.

All of this in 3 weeks of each other is too much. So, we have trouble even begninngng to understand where to grieve for her. I can just barely touch her stuff.

Please e-mail me and say hello! I feel so alone!

Susie
Kara Fishman-Armstrong
Feb 10, 03
Other/anencephalic
Atlanta, GA
4/2/03


E-mail

Marcia's thoughts: Susie, our third loss (and fourth child), Seth, had what your daughter had. He was anencephalic. We have had several people online and in our groups who have had the same type of loss. There is a group designated for this type of loss that explains a lot about it, but they are totally in the belief that you should carry the baby to term. I believe that each couple has to determine that. We have had people do both. These children do NOT live very long if they are born alive. Many abort themselves before they get to be fulterm. As you can see in our section about preterm diagnosis of a poor outcome, the decision as to what to do (as you wrote) is never easy. I carried Seth fulterm. I didn't know that he had a problem until I was in labor. He lived for two days but could not nurse, move, open his eyes, or cry. He was dear, but there was no hope for his life as we would want it. We went on to have a second living son two years later. We now have two living sons.
I can't imagine all you are going through right now. Please try not to look too far down your path. Take one day at a time. Illnesses on top of losses are terrifying. Of course, that is an understatment. What I am trying to suggest is to think of some options to give you hope. I can imagine that it is hard to see past the intense level of pain and confusion that you are experiencing right now. A counselor who deals with grief might be of help to have someone talk you through your grief of the loss of both your baby and of your health. I had a mom online years ago who faced this same situation. She had lost her baby and found out she had cancer within six months of each other. I am trying to see if I can contact her. I met her at a meeting and she writes me every once and awhile. Her cancer went into remission and she was talking about adoption the last time I had contact with her.
I have learned through my own life, that doctors can only know what science tells them. They don't always get the details of living and life right. I have seen people who have had the will to live and survive, do just that - even against the odds. My mother was one of those people. She was told she would not survive past 25. She is 84 today and doesn't take one kind of medicine. I have always had her as my inspiration.
Kara would have wanted you to survive this as I am sure your dear husband and family does. Our special children can have and have a special part in our lives. It takes time to put all of what happens to us in perspective, but to give their presence meaning in our lives is important. It took me time to do so. Today, I know that my five, three in heaven and two here on this earth, have helped to make me who I am today. I don't like that I lost my babies, I never will or have to, but I know that their presence gave me gifts that were slowly revealed to me as I worked through my grief.
Not being able to touch her belongings is normal. It all seems unreal, yet SO REAL. To touch her belongings is overwhelming and makes it all too real. At least that is what many have shared and what I experienced. Keep her precious things because as the shock of all of this wears off, you most likely will feel differently about touching her belongings. It may take awhile, but that is okay. No one can tell you how you will move through this, but ideas and seeing that you are NOT alone in your feelings help you to cope. Gradual coping leads to gradual healing.
~~~~~~~~~~~~~~Forever in Our Hearts~~~~~~~~~~~~~
Return to list of Letters and Poems
~~~~~~~~~~~~~~~~~~~~~~~~~~~~~~~~~~~~~~~
Gabrielle Rain MacIntosh Moore named by her big brother, Tylor

Hi, this is my story of my beautiful little angel. It began in early April when I discovered I was pregnant. We were so excited and scared all bundled into one.

I have a 11 year old son from a previous relationship so to have another child was really exciting for me and my son(Tylor). He had said from day one he had wanted a sister.

We went in for our first doctor's appointment on May 10, 2002 and on that day he had told us that I was either further then I had thought or I was having twins, so he ordered a ultrsound to be done. I had my first ultrasound done and it was confirmed there was only one baby and that my due date was on November 13, 2002.

So as time went on I went in for my monthly visits everything was great other then morning sickness that never went away.

In late October I went in for a visit and the doctor ordered another scan as my measurments were not where they should be. After getting the reports he changed my due date to December 9,2002. I was upset it was a month further then I had planned now. But I went with what the doctor told me and went on thinking my new baby wouldn't arrive until December.

On November 18, 2002 I went in for a check-up and I had lost 5 pounds and told the doctor that my baby was really active the most active she had ever been. He listened to her heartbeat and said she was fine that she was getting ready - not to worry. Well he knew best and didn't do anything else just told me to come back the next week.

So I did. I got weighed right away to discover I had lost another 4 pounds. I was scared and told the doctor something was wrong. He reassured me everything was fine.

I went home with a feeling that he was wrong, but he has been a great doctor and had so many pregnant moms. I figured it was just me wanting my baby to arrive, and I was getting really tired.

So December comes and I have a visit on December 3, 2002. I got weighed again and lost 2 more pounds, but I didn't think anything of it. While waiting for the doctor to come in I got a real bad pain in my heart, and it really scared me.

He came in to listen to her heatbeat and he had a look on his face that told me something was wrong. Next there are 2 nurses in with an ultrasound machine and moving so fast at this point I was crying and my boyfriend had to take my son out of the room as he was getting real upset seeing me cry. Robb came back in, and the doctor was in the middle of telling me your baby is gone. It was my worst fear.

I was 39 weeks - he had to be wrong this doesn't happen at least not to me. But he was right. He induced me at 8am on December 4, 2002 and at 4pm he told me I could go home and come back when my labor started. So I sent Robb home to get me cloths to wear and he got back at 432pm, and I went in the bathroom to get dressed.

I had a real bad pain the next thing I know there is blood. I yelled for Robb to get a nurse. They got me back to my bed and checked me and said call the doctor get him here now.

I only had one pain and no more. I was told to push and after only pushing once there she was, perfect in every way except she was silent.

My son was taken back to the hospital to see his sister. We choose to let him name her and he picked Gabrielle Rain for her it is so beautiful a name. She weighed 5 pounds 12.5 ounces and was 20 and a half inches long. She had dark hair and my eyes and Robb's nose and Tylor's lips. She was all of us in one. I got to hold her for many hours before they came to take her for an autopsy.

I left the hospital the next morning to come home to be covered with family and friends to help us through this. We planned a small burial and service for that Saturday, and it was beautiful. On Christmas Eve the doctor called at 4pm to tell us he had the reports back from the autopsy, so we went in to see him.

When he told me that he made a terrible mistake, I knew for some reason what he was gonna say, and it went I was wrong to change your dates. Your little Gabrielle was due in November. She was just little for how far you were. Then he said she had drowned in the fluid from trying to breathe on her own after the cord stopped supplying her with what she needed to survive.

My story still goes on with the pain of knowing my daughter should be here if it wasn't for a doctors mistake. And now I live in fear of doctors. My daughter is not with me for trusting in a man whom I believed.

We are trying to cope everyday with our lose and to move on and keep her spirit alive but it is so hard to do. She is my angel. My sweetest Gabrielle mommy loves you so much.

I know some of this is hard to make much sense out of, but it helps me to write and get by everyday.

My son is still so heart broken. Without him and Robb I don't know how I would survive.

Thanks for letting me share my story with you even when it doesn't make much sense the way it is written. I will send updates when I can or anyone wishing to talk please email me.

Tena
Gabrielle Rain MacIntosh Moore
December 4,2002
Stillborn
Glace Bay, Canada
4/3/03


"In Loving Memory of Gabrielle Rain ~ Dec.4/02" by Tena (12/11/03) First Anniversary

"Dawsyn Cole Moore" by Tena 3/14/04 New Arrival

E-mail

Marcia's thoughts: Tena, your story makes sense, your loss does not - no loss makes "sense." As parents-to-be we do the best we can and we feel we must trust the doctor. For most of us, this seems to work...until we have had a loss or a tragic event that makes us sit up and take another viewpoint. Or when we realize that for many there is another picture to becoming a parent - we are parents to a special little one in heaven.
It is a hard thing to learn and recognize that doctors are human like the rest of us and do make mistakes or can't, yet, fix many health concerns. Because they are doctors, these mistakes or lack of available knowledge can be very costly, as was your situation. The field of doctoring is a scientific field and there are many unknowns. That in itself is scarey, but a real concept that we all must live with. I am glad for all the support and knowledge that doctors do give us as patients. I believe we must find doctors we trust, but, as we learn after a loss, we must do lots of homework for ourselves and help the doctor help us.
For many of us, as we try to work through the emotional pain and confusion after a loss, we share our story. It often doesn't seem to make sense because it is so overwhelming and seems as though no one else could have had such an experience. Nowhere or at no time are we ever prepared for such an event in our lives. That is why groups such as SHARE Atlanta are so very important. Everyone of us has had a similar experience and support each other as we work through the emotional turmoil and understanding that must take place for healing to happen.
Most doctors are working hard to limit birth defects and stop pregnancy and newborn loss, but we have a long ways to go. More knowledge needs to be researched and given out. More intervention and prevention methods must be given to doctors and to parents-to-be. Groups such as SHARE Atlanta have worked some on this issue (emotional support is our main focus, though).
The March of Dimes is helping health professionals and moms-to-be recognize when things aren't going right in their pregnancy. We support the March of Dimes in their efforts to bring up awareness. We also support doctors who are working hard to effect a change in doctor practices and parent-to-be knowledge.
Guilt, pain, confusion are all part of a pregnancy and newborn loss. Know that you did the best you could based on the knowledge and facts that you had. Your emotional healing is very important. Gradually, it will come.
It is too soon for you to really think about this next part of my email to you, but I write it so you will know that there is hope out there for all of us. We are marching with March of Dimes (and do so each year) to support their efforts on stopping premature deaths, birth defects, and other causes for the loss of our babies. Others have been were you are, and after they healed, they joined hands with SHARE Atlanta, other groups, and/or March of Dimes to support emotional support, research, intervention, and prevention.
As we heal, the presence of these little ones in our lives can mean something if we can help another parent not go through this type of loss or support emotionally someone else who has had a loss.
I hope I haven't overwhelmed you with information. I just wanted you to know that I do understand your confusion and want you to know that SHARE Atlanta, other organizations, and groups are working to help you and others like all of us. Please do send updates as you can. We care.
~~~~~~~~~~~~~~Forever in Our Hearts~~~~~~~~~~~~~
Return to list of Letters and Poems
~~~~~~~~~~~~~~~~~~~~~~~~~~~~~~~~~~~~~~~
Gone

It has been 5 months and I still can't believe what has happened. I don't understand How or Why but my Baby Bradley is gone, taken from me without ever opening his eyes. I will never know what color they are. Blue like Daddy's and Zachary's or Hazel Like mine and Joseph's.

Any how on 01/12/03 at 11:30pm I woke up in so much pain. I woke my husband and told him that it was time to go. We got up and as soon as I stood all the way up my legs went out and I fell to the ground. I was in so much pain. I knew that something was wrong cause the pain was different then with my other 2 boys labor pain.

We get to the hospital at 12:01 am on 01/13/03 and ...I'm sorry I still don't recall everything that happened. But I do remember at 3:30 am My doctor broke my water and in the middle of pushing I see a tear roll down my husband's face and my doctor's face I then quit pushing and squeezed my legs togather. I recall saying "Somethings wrong! He's dead! I'm giving birth to a dead baby!"

They are yelling "Gail you have to calm down and push your angel out. His head is almost all the way out. I can see his eye's. Push."

"No if he's dead he will stay in me forever you can't have him. Your not taking my baby from me." They then hold me down and they pulled him out. The cord was tied in a knot and wrapped around his neck twice. Now my doctor and husband are really crying. They won't let me see him. .... I'm sorry I cant do this write now it hurts to much please understand.

Gail
Bradley James Alan Potter
01-13-03
Stillborn/Third Term/knot in cord
Kansas City, Kansas
June 15, 2003


E-mail

Marcia's thoughts: Yes, I understand, as do most of our parents on the site and in our local group. Our memories are painful and full of an experience that we never would want for anyone. Most people do not understand how painful a pregnancy loss...the loss of an unborn baby is. Under "Allowing Grieving to Happen to Heal" there is a section entitled "The Significance of You and Your Baby" - we also have a group topic entitled this because of the great pain our baby's death causes, and we talk about why that is and ways to cope. Sharing our story is a good starting place; learning ways to cope also helps; and finally giving ourselves permission to grieve, to heal, and to forgive - all are important for getting through this pain.
Many of us never find out why our baby died. Some do. But, what I have seen, it doesn't matter - we all grieve. We never will like the fact that our child has died. But, for me, making my children's presence meaningful, in some way, has helped me greatly. Then, this little life is significant in several ways. Our special babies will always be significant to us and by making their presence meaningful and loving then I feel as though we have given the love we feel for them to others...making them very special indeed.
It is not easy to grieve. But going through grief leads us to peace. As much in the site says, we can't rush grief, but we can gradually work on healing and it is doable in little steps. Also, the timeframe from 4 to 6 months is often difficult..this is discussed under "Sharing Stories/Month by Month" and it is obvious in "JoAnn's Diary" under "Making Your Child's Presence Meaningful." It might help for you to read through these pages. My heart and thoughts are with you. Please write as you can and if you wish to, Gail.
Marcia's thoughts: Your thought about your daughter seems to hold true as we discuss our other children - both online and in our local groups. They adapt very well and hold their siblings in heaven very close.
~~~~~~~~~~~~~~Forever in Our Hearts~~~~~~~~~~~~~
Return to list of Letters and Poems
~~~~~~~~~~~~~~~~~~~~~~~~~~~~~~~~~~~~~~~
Elias Leighton Frank ~ 8/15/03

I'm convinced that I felt either the conception or implantation that begins my story.

Last Thanksgiving weekend I was the proud mother of three daughters, aged 9, 7 and 5, a wife, and a full time student. The pain of having had a miscarriage at 10 weeks on my birthday that July was still fresh for all of us. My plan was to finish school and then try to have another baby. I knew that I had ovulated on Friday and early Sunday morning, with a house full of guests, my husband would not take no for an answer, but he promised to pull out, which he did.

On Monday at around 10:30am I was rushing down the stairs, for the 20th time that morning, trying to get the house clean so that I could study for a test. That's when I felt it. My breasts were tender! Just like that! They had been fine a few minutes before, and now they were tender. I walked straight into my husband's home office and told him he had just gotten me pregnant. Of course, he did not believe me, and told me I needed help.

Two weeks later he was going to the grocery store and asked me if I needed anything. For the 2nd time I put in a request for a pregnancy test and this time he brought one home. I took the test as he put the groceries away. It was positive, of course, but I decided not to share the news with the girls. This time, I wanted to wait until it was "safe" in case "anything happened."

About 11 weeks later, I finally told the girls the news and they were beside themselves with joy. We spent the rest of my pregnancy thoroughly enjoying this baby. We wondered what the baby was, who the baby would look like, who would hold the baby first... Our lives were consumed with the hopes and anticipation that this baby had braught us.

Considering that my husband was never really inspired by baby kicks and such in the past, sharing this joyous time with the girls, who would always remember this, just filled my heart with pleasure. We planned a home birth, just like all the others, and we spend a lot of time discussing the labor and birth, and what the girls should expect.

Throughout the entire pregnancy, the girls asked about the possibility of anything happening to the baby. The fear of losing another baby was very real to them. During the earlier months, I explained that it was fairly safe to say we were going to have another baby, but they continued to worry and each of them privately shared these fears with me.

Just a few days before Elias was born, my youngest asked me, again, if it was still possible that something would happen to the baby. I told her," It is always possible that something will happen, nothing is ever certain, but look at this baby. The baby is big and healthy, nothing is wrong. We are going to have this baby."

On August 14, 2003, just 1 day after my oldest turned 10 and a week before my due date, I was reading to the girls in bed. Earlier, I had lifted my shirt so that they could see the baby as he moved. All we could think and talk about was the how soon we would finally meet this baby. The kicks to the girls heads when they layed on my stomach, the playful pushing on his knees, arms and legs followed by his kicks in response to us and the awe we felt every time we felt with our hands, the life that was soon to join us, filled us with pure joy.

The girls suggested I put the book on my belly to see if the baby would kick it off. He didn't. He only moved it around a little. I told the girls that the baby was tired and going to sleep. Those were the last words I spoke to the girls about the baby before he died, that he was going to sleep.

As I rolled over to my side and got comfortable, the baby did the same. The baby moved around, stretched, and then settled in. I remember thinking how cute it was that we were settling in to go to sleep together. I felt very close to the baby and soon drifted off to sleep. It was just after 10pm.

At 11:47pm I felt myself waking up. It was a strong contraction, I knew it was time. The familiarity of the contraction was thrilling. Before even opening my eyes I realized I was wet. This was not at all familiar, my water bags had always broken during the pushing stage. How exciting! I was already thinking of how I would verbalize the onset of labor for years to come.

I touched the wetness and noticed how warm the fluid was. I got up and walked over and turned on the light. I looked at my hand and it was covered in blood, just as my panties, legs and the bed was. I slowly walked over to the toilet and sat down. I did not panic. I assumed the placenta was abrupting. We would rush to the hospital.

At this moment, I felt the most incredible sense of loss come over me. It was a few seconds long, slowly overcame me, and then, I felt empty. I didn't understand this at the time. I thought to myself," I don't care that much about a home birth, why do I feel such a loss?"

Within a few minutes we were ready to go. I took one last look around my bedroom and wondered if I should take anything, I did not have a suitcase ready to go, of course. I said to myself," I won't need anything." As I rushed down the stairs, I gave myself the benefit of the doubt and aknowledged that if we did need something for the baby, like clothes, then my husband would just come home to get them.

My husband didn't understand that something was wrong. He was calling family and announcing the great news. It was time! The girls actually cheered on the way to the hospital. My oldest kept track of the contractions. It wasn't until weeks later that the girls would tell me that they thaught we were going to the hospital because there wasn't enough time for the midwife to get there.

It occured to me on the way to the hospital that I had not felt the baby move since I had woken up. I considered poking my belly around but decided that if the placenta was abrupting, I probably should not poke around at all, so I didn't. I was hopeful that I would get to the hospital, have a cesarean and everything would be fine, but I was incredibly sad.

When we got to the hospital, I walked in, calmy explained that I was 39 weeks, was bleeding and having strong contractions. When I realized that the fact that I was bleeding did not seem to concern them I insisted that I needed to lay down. One of the nurses clued in and quickly walked us into a room. She handed me a gown and a cup and told me to get the gown on and pee in the cup. After she left us, my husband asked me why I was so worried. I told him that this was NOT normal and I knew something was wrong. I got the gown on, walked out and explained to the nurse that I had forgotten to pee in the cup. She told me it was no problem and asked me to lay on the bed so that we could check the baby's heartbeat.

Please be there. It had to be there. I layed on the bed and stared at the ceiling. I felt the coldness of the gel and within a few seconds I was telling myself that this was a dream, a nightmare. I heard nothing. I looked over at my husband and asked him how this had happened. Just a couple of hours ago there had been a perfectly healthy, happy baby inside, how could the baby have died? Then, I remembered the girls, all the comforting words to reassure them the baby would really be with us. How were we going to tell them? How was this going to change their lives? I completely lost it.

The next few hours are a blur. I begged for an epidural. I could not imagine enduring the labor knowing my baby was gone. Family and friends were there immediately. They couldn't determine by the ultrasound what had gone wrong. I layed there and wondered what I had done to cause this.

At one point my husband said that we would not see the baby, or even know what the baby was. When I knew it was time to push, the doctor explained that there was a 50% chance taht they would not be able to determine waht had happend to the baby. I told her that I wanted to hold my baby as soon as the baby was born. I lost it again, at that moment.

I was about to deliver the baby I had adored for the past 9 months, and the baby was dead. Everything that we had planned would never happen. I did not understand this.

I told the doctor to just let me know when I should push. She said I could go ahead and push right then. Without much thought, I did, and with that one push, Elias Leighton Frank came out. The doctor said, sadly, "You had a boy, hun." Poor thing, I had called him Leiland the entire pregnancy, just sure he was a girl.

He was covered in blood. I held him close. Blur. Several minutes after I had delivered the placenta, the doctor determined what had happened. Velamentous cord insertion. The cord was not properly attached to the placenta, it was more attached to the membranes. When the water bag broke, the cord and placenta completely detached, and Elias hemorrhaged. He was gone within minutes. Just as I had felt the beginning of his life, I had shared his last moments here, too.

I'm stuggling almost 9 weeks later, to control my anger. I have some regrets. I never held and stroked his arms and legs, I never put clothes on him, or changed his diaper, I never even had a few moments alone and just held and talked to him.

I'm grateful that I spend more then 6 hours with him, as family and friends surrounded us. I'm grateful that I have amazing pictures of him. I'm grateful that when I said goodbye, I apologized, in case it was my fault.

Silvia
Elias Leighton Frank
8/15/03
Stillborn/ Third Term/Velamentous cord insertion.
Wildomar
Oct. 15, 03


E-mail

Marcia's thoughts: Your thoughts of guilt are a part of the normal grieving process. It is a major topic of discussion in our groups. If we could go back and 'fix' what went wrong then, of course, all would be as it "should be." We have it in our mind, that we are the mommy, and we are suppose to protect our baby. There is a terrible pain of wanting to rerun all of this so we can fix it, and we can not. So, we grieve and keep running our experience over in our mind.
Gradually, we come to understand that we did the best that we could do in the experience of the unknown, and we come to a place where we forgive ourselves for any preceived inability to make things go as they "should have." I believe that our baby would want us to forgive ourselves.
Our children want us to grieve them, love them, and never forget them. (We will not forget them.) And as all children seem to want for their mommy and daddy - our special babies would want us to be happy (again). This comes as we work through our grief and begin to heal.
The section on "Allowing Grief to Happen to Heal" talks more about this process called grief.
~~~~~~~~~~~~~~Forever in Our Hearts~~~~~~~~~~~~~
Return to list of Letters and Poems






~~~~~~~~~~~~~~~~~~~~~~~~~~~~~~~~~~~~~~~

My First Baby, Constance

I am 17. I lost my first baby on January 14 of 2004.

I went to the ER the 9 of January because I was having contractions. They said I was, but they were too far apart to keep me in the hospital. So I went home thinking everything was ok.

I called the dr on Monday morning, and they told me to stay home until my contractions got 3-5 mins apart. I asked them for something for pain. They told me tylenol. I was crying and screaming because the contractions were so terrible almost unbareable. I went to the dr Tuesday morning, and he found a heart beat but it was too fast to be my baby girls.

I knew Sunday that she had gone. I had this terrible feeling inside my stomach. I didn't want to believe it so like an idiot I didn't say anything to my husband. I didn't want it confirmed. I hate drs and he ordered an ultra sound. They confirmed my baby girl was gone. I don't think I ever felt so miserable in my life. I wanted to throw up. Then my dr told me I had to wait till the next day at noon.

I didn't want to wait. So my husband calls him when I got home. The doctor told him that he couldn't do it that night because there wasn't enough staff. So my family and I loaded up in the car and went straight to another hospital because they said they could do it that night.

I was scared and miserable. I didn't want it to be true so the whole time I was driving up there I was praying they messed up and that my baby girl was still alive. But the confirmed it for the 2nd time. She was gone.

I gave birth to her in 7 hrs for my first child. I pushed her out in 45 mins. The dr was amazed. They told me the cord had been wrapped around her neck, and she choked her to death.

The whole time they were cleaning her up so I could hold her, I was waiting and listening for her to cry or to move - do something. I wanted it so bad. I even imagened in my head she did.

I wasn't mad at god or anyone. I was mad at the world. Being mad at god never crossed my mind because I knew she was in good hands with god and her grandmas.

When I got to hold her, she so was most beatiful - that I knew had ever been created.

It has been almost 2 months, and I still want to hold her in my arms. She had jet black hair and lips as thin as a needle. Everyone thought she looked just like me.

My husband's dad came down, and he made all the funeral arrangments for me. He paid for the whole thing because I didn't have that kind of money. He even bought her a marble casket.

It was a beutiful service, and I know she is my gardian angel.

Even though I just lost a baby 2 months ago, I'm trying to have another one right now. It is going to be hard carrying it everyday and not knowing when she isn't moving whether she is still alive or not. So my advice to everyone who is getting pregnant again is to go by a heart monitor out at your local walmart and keep it on day and night. That is what I am going to do.

God bless and thanks for letting me share my story.

Philicia
Constance
1/14/04
Stillborn/cord
Wellington, Kansas
3/14/04


E-mail

Marcia's thoughts: It is a blessing that your family was there for you and with you through the birth and death of Constance. Your love for your daughter is shared by all of them. How special that your father-in-law was able to give you the gifts that he did.
One of the most pressing issues in all of our hearts after a loss is the thought about a subsequent baby. Please read some of the information that is on our site about this topic under, Subsequent Pregnancy Menu. This is such an important topic that we discuss it in our groups almost every month and we have an entire month devoted to the topic. It is important to give ourselves time to heal emotionally and physically after our loss so that our child will be born into a home that is not full of grief. Waiting six months to a year to conceive and be pregnant again can often give a grieving couple time to heal some and to form an understanding of how to move through their next pregnancy. Choices are important in healing and forming our family-to-be.
Our little one will always be a special part of who we are. Grief has it's ups and downs and as we heal, we can make our baby's life a meaningful one in our own life. I often say that I have been molded by my five children: three in heaven and two on earth. Each has been a blessing in his or her own way. I hope that you and your husband will continue to heal and thank you for sharing your story and thoughts...take care, Marcia
~~~~~~~~~~~~~~Forever in Our Hearts~~~~~~~~~~~~~
Return to list of Letters and Poems






~~~~~~~~~~~~~~~~~~~~~~~~~~~~~~~~~~~~~~~

The start of my pregnancy went fine. The ultrasounds showed a good size boy.

Around 29 weeks, I started having trouble with preterm labor so I started on some oral medicine to stop contractions. That worked for a while then I had to go into the hospital for intravenous medication to stop contractions. I came home on home infusion of brethine to stop contractions. I also had to home monitor 2xday and pretty much rest.

The due date was scheduled for c-section 7/29/04.

July 5, 2004 I went to the hospital in terrible pain and I was sent home with some pain medication for ligament stretching. On July 9, 2004, I went back to hospital same reason..contractions pretty regular. I was given 2 shots of medicine to stop the contractions that didn't work.

The decision was made to stay at the hospital and get some more intravenous medicine to halt the delivery. I was 35 1/2 weeks.

After my iv finally got started and before they could start the medicine my water broke. The section was going to happen. While taking me from my room to the surgery area for the section my uterus ruptured. This was not know until the doctor opened me up in surgery and found a huge amount of blood. My son was outside the uterus from the rupture.

Nathan never opened his eyes or cried. The team of nurses and respiratory therapist worked on him for about 1/2 hr but never got any heart activity. He was stillborn.

I was left with a ruptured uterus which the dr repair, reputured bladder which another doctor repaired in surgery 3hours and finally unable to have anymore children. I then had to have my tubes tied 8/27/04.

Three months has came and gone and I still grieve the loss of my son. The hurt is undescribable. Sad with sorrow, Lisa

LISA
NATHAN THOMAS EULITT
7/9/04
Stillborn
SPRINGFIELD OHIO


E-mail

Marcia's thoughts: You have experienced a very lot of loss in a very short time span. It must be almost impossible to take all that has happened and cope at all. We have had a few mothers come through our group who have experienced similar tragic situations and they have to work through the loss of their baby and all of its secondary losses and then the loss of their physical ability to bear another child. There are no quick words or actions, of course, that can heal this deep grief. Doing all you can to honor the memory of your son and working through your emotions by better understanding grief can gradually help. Please know that we care and are thinking of you.
~~~~~~~~~~~~~~Forever in Our Hearts~~~~~~~~~~~~~
Return to list of Letters and Poems
~~~~~~~~~~~~~~~~~~~~~~~~~~~~~~~~~~~~~~~
I had a happy pregnancy. It was to be our first child and we knew he was going to be a boy and we were happy about that. After a few years of trying to conceive, we finally got pregnant naturally last spring. It was the best 8 months of my life.
I had my share of troubles. Though my doctors all seemed to take it in stride and said everything was normal so I tried not to worry. I had excessive swelling and weight gain starting around 4 months and got worse as the pregnancy progressed. Then I developed gestational diabetes and had to change my diet and take my blood 4x a day. I was first on zantac, then prilosec throughout most of the pregnancy due to unbearable heartburn. I was on bed rest for 2 weeks due to swelling and high BP. And then there were my concerns about decreasing fetal movement. But I was always assured I was fine and the baby always had a good heartbeat.
Throughout all of this, I never had a day go by that I was not grateful to be pregnant. I knew how hard it was to get to this point. The reward for my pains would be great. I had escaped infertility.
I decided not to return to work after Christmas since the swelling had taken its toll on me and I could barely walk. Although the doc told me I was just fine, normal in size, and I should go back to work since I would be bored at home sitting around waiting for the due date. If anything, he said, first babies can be 7-10 days late. He would see me again in 2 weeks.
That was January 4, at 35 weeks. On January 9 I began having mild cramping that was persistant. For weeks I had been suffering with diarreha but didn't think much of it. The past few days had been even worse. I would be in the bathroom up to 10 or more times a day. I ended up not sleeping that night as the cramps became worse. Pretty soon I was doubled over in pain. They were menstrual type cramps. I thought I was dehydrated from the diarreah so I started chugging water.
Throughout all of this, my little one was moving a whole lot. I found it reassuring and expected maybe I was going into early labor. By the time I called the nurse in the morning, the cramps were coming every 2-3 minutes. The nurse suggested I take a tylenol, a hot shower and lie on my left side. It could be braxton hicks. I wasn't bleeding and the baby was moving. I took her advice and slept the rest of the day.
That evening I talked with my sister about what to pack in a hospital bag. I told her the baby was doing odd things, he felt like he was burrowing into my pelvis. I kept watching my belly move back and forth. That night I finished a canvas painting I had been working on for my little son. It had taken a few months to complete. My husband had spent the month assemblng and building furniture for the nursery. It too was finally done. My mother who lives out of state was going to be coming that week to help organize and decorate the babies room.
The next night was my birth experience class at the hospital. I had $200 in gift certificates to babies are us that needed to get spent. Other than furniture and clothing, we had no equipment whatsoever.
I did get to sleep that night and once again awoke with painful menstrual type cramps. I just kept popping tylenol and going back to sleep. When I awoke in the morning, I saw a bloody discharge when I went to the bathroom. I had never spotted through my entire pregnancy so I was alarmed. I thought for sure I was in labor. We were both excited but stayed calm. The nurse said to come right in. WE ate breakfast and it was at this point it occured to me that I had not felt the baby move yet. He didn't move after breakfast or after I drank a big glass of gatorade either.
AT the doc's, the nurse informed me there was blood in my urine, did I have a Urinary tract infection? No i didn't think so. My BP was high. Doc wasn't concerned about the blood or the BP or even the cramps. HE checked me out and said I was not dilated at all. But he was concerned about the baby not moving, so he sent me to the hospital for some monitoring.
They hooked me up with a NST and CST. The heartbeat was 140 which sounded low to me. He always had a beat around 150 or higher. WE were there about 3 hours, drinking gingerale, and tryng to produce contractions to see if it stimulated movement and how it affected heartrate Apparently things were not looking too good, as the doctor was called over from the office and he took a look at things and began to talk about delivery.
He looked at me and said "I wish you were dilated." We discussed a C-section and staying overnight. Throughout all of this I still felt positive. After all, this was not unusual. I often had days where the baby barely moved at all. Sometimes it went on 3 or 4 days. I was joking that they needed to hurry up with the test so I could get to my birth experience class. I didn't want it to be a hands on class I joked.
Then suddenly, there was more concern. Baby's heartrate was taking dips. They thought he was in distress and suddenly it was decided, Emergency C-section. My husband could not go. I would be put under general anesthesia.
I began shaking as they prepped me for surgery. My husband kept saying "you'll be ok, you'll do fine" I kept saying " I don't care about me, I just hope the baby is ok." No one said anything either way about what they thought was going on with the baby. They had one goal in mind, and that was to get him out immedietly.
Up until then I had thought everything was ok. As long as a baby has a heartbeat, he is alive and well right? It never even occured to me that he could die. As they wheeled me into surgery, I was shaking like mad. All these people were introducing themselves and telling me what they were doing to me. They said the baby would be out in 5 minutes. I closed my eyes as they put the mask over me and breathed deeply.
When I woke up there was a buzzing sound as everything came back into focus. I felt I had slept through a lot of activity. As they transferred me to another table I was saying"ow ow it hurts" The pain in my abdomen was intense. They assured me the drugs would be kicking in soon. Then I realized why I was there to begin with and started asking for the baby. How's the baby -is he ok?
Someone said, "The doctor will talk to you about the baby." I saw my husband in the doorway and he looked upset. I said"Is the baby ok?" He just held my hand. I thought the doctor was going to say that there was a problem and he was in NICU.
I never expected him to say what he said. "I'm sorry he didn't make it. He never took a breath." Brief Silence. Then Of course I was like "What do you mean? ARe you serious? How could that happen? ARe you sure? He had a heartbeat! When did he die? HE was ok just a little while ago!"
The doctor said they had worked on the baby for an hour but he never breathed. They tried a ventilator and all means to resusitate. In my weakened state, I could barely talk, let alone cry. My voice was coming out in wimpers. It hurt my belly to cry so I couldn't really do it. My husband said everyone in the OR was crying.
I asked for my baby immedietly and they got him for me. There was no joy, just pain at seeing my long awaited little one dead in my arms. I took off his hat and looked at his tufts of dark hair. He had a breathing tube down his throat still and I was told that would have to stay there until the autopsy if I chose to get one. The tube forced his nose back and scrunched it up in a funny way. His skin had a bruised look to it. I unwrapped him and checked to see that he was a boy. His belly button was all stitched together, it was from the catheter.
I could barely stay awake. The anesthesia was making me drowsy and I just wanted to go to sleep. My husband and I cried together and then I gave him back. WE got to hold him 2 more times in the next 2 days.
The last time the tube was out and I could see his cute little mouth. His nose was back to normal. So cute and little. There was not an ounce of joy or sweetness in holding our baby. I felt bad for everyone, my husband, our families, our friends who threw us showers, the baby, me. We named him Patrick. It was a name we had tossed around with 2 other names over the months. But once we named him, it suddenly became the most beautiful and special name I had ever heard. Patrick was born on January 11, 2005 at 7:19 PM. He was 36 weeks gestation, 5 pounds, 5 oz and 19 inches long. He had dark brown hair, the longest little fingers and feet, a round little head, and what seemed to be large eyes.
The pain was such as I have never felt in my life. I have been through some stuff in my life too. I just couldn't believe it happened. I kept saying, This is so sad. This is so tragic. This is the worst thing that has ever happened to me. I felt so robbed, cheated of what was mine. My future stolen from me. My only child, my baby.
It has been almost a month since little Patrick died. Tomorrow, February 8th was to be his due date. Friday the 11th he would have been a month old.
How have I been coping? Family and friends support mostly. Strangers support. Outpouring of support and help from the community. We are not even from around here and people have come out of the woodwork to bring meals, flowers, gifts, call on the phone, visit. It has meant a lot to us. I sleep a lot. Cry a whole lot. Weep even. I spent the first few weeks wrapping one of Patricks dolls or stuffed animals in a blanket and just holding it in my aching arms crying"my baby, I am so sorry."
Looking at the photos from the hospital and all the other things they sent home from the hospital, a memory book and box. Dedicating certain songs to him and listening to them. Going online and reading other peoples stories, especially ones like mine where the baby was lost in the third trimester. I am reading the book "When bad things happen to good people" which I found to be excellent. Telling my story over and over. Crying some more. Getting angry. Asking questions.
Doing research online about what happened with me. I had placental problems that occured over time, and they found that out after studying my placenta. I am still waiting for autopsy results. Thinking about my next pregnancy and how I will be much more vigilant next time and not take the "everything is ok" answer from a doctor if I don't believe that in my intuition.
Forcing myself to get up and clean up a bit in my kitchen and living room everyday. When its clean in here I feel a little better. Last week I went out for the first time. WE went to the bookstore as I was looking for a book dealing with what I am going through.
I finally found one, but sadly I had to go through the books on the pregnancy shelf to find it. It is called "Pregnancy after a loss" by CArol Cirulli Lanham. I flipped it open to the middle and my eyes fell on the sentence, written by the author, "When my first born son Patrick died,. . ." I just about choked. I took it as a sign to get the book. I didn't realize until I got home, the dedication page reads only 'for Patrick' It made me realize he is still with me and it brought me peace. The book has been excellent and I would recommend it to people thinking of another pregnancy. IT has helped me pull out of the past and look toward the future of possibility. The author went on to have 2 sons.
This is where my story ends for now. I have just found out about SHARE Atlanta and am looking into getting more info about this group. I have some ok days and some terrible days, and I never know what kind of day it will be when I wake up. I wish everyone comfort during these dark times.
5/21

"Am I still a mother?" by Shannon (3/15/05) A Mother's Thoughts... GA

Shannon
Patrick Fitzsimmons
1/11/05
Died soon after birth
Carrollton, GA


E-mail

~~~~~~~~~~~~~~Forever in Our Hearts~~~~~~~~~~~~~
Return to list of Letters and Poems
~~~~~~~~~~~~~~~~~~~~~~~~~~~~~~~~~~~~~~~
In October of 2004, my husband, Jacob, and I found out we were expecting. At first I was terrified, but after realizing what wonderful parents we would make, I became more and more excited. I quickly scheduled a doctor's appointment and looked forward to the next 40 weeks.
My husband accompanied me to every doctor's appointment and was incredibly supportive. At 20 weeks we found out we were having a baby girl. I was so excited!! I was going to have a mini me. I think Jacob was a little disappointed at first- his football and baseball hopes were shattered, but when he realized he would have a daddy's girl, he never stopped smiling.
Our pregnancy was as normal and as perfect as you could get. We had no problems and we had a beautiful, healthy baby girl growing stronger and stronger everyday. I worked full time at an optometrist's office throughout my pregnancy. I grew close with my patients, listening to stories of their children and taking advice from experienced mothers.
Jacob and I planned our future with our baby. We decided to name her Kaitlin Reese. I envisioned what she was going to look like and I became a huge shopaholic for her. It was so much fun to buy baby girl clothes. They are the cutest!
On April 28, 2005 I was going about my day as usual, except I wasn't feeling to good. I had called my midwife the night before and complained of a 101.2 fever. She said to take tylenol every 4 hrs. and to come in tomorrow if I wasn't feeling better. So, feeling sick at work, I decided to leave and go see my doctor. That was the biggest mistake of my life. As I was approaching an intersection, an idiot driver thought he could cross the intersection and I hit him head on.
I have never been so scared in my life. All I could think about was Kaitlin and if she was o.k. The airbags had deployed and my right wrist had broken because of it. The ambulance took me to the hospital where Jacob met me. All we could think about was the baby and if she was o.k. We went through several hours of hell and were told our baby had no heartbeat. I was 35 weeks pregnant. We were so close.
I was induced and delivered Kaitlin on April 29, 2005. She was perfect. She was 6 pounds even and 19 inches. We held her for a long time, apologizing for the life she never knew.
It just isn't fair how a drug induced maniac can take the sweet,innocent life of my baby. We had planned so much for her and now it's over before it ever began. We are grieving and doing as well as can be expected.
We had Kaitlin cremated and have her in a beautiful, angelic urn. She will always be in our hearts and we love her very much.

Memorial Candle for Kaitlin

Kaitlin Reese Page
April 29,2005
Other
Kennesaw, GA
April and Jacob Page
May 20, 2005


E-mail

~~~~~~~~~~~~~~Forever in Our Hearts~~~~~~~~~~~~~
Return to list of Letters and Poems






~~~~~~~~~~~~~~~~~~~~~~~~~~~~~~~~~~~~~~~

Brandon Lucas Tolmie - Into the Light.

My husband Wayne and I are madly in love with each other and had hoped to expand our family with a child. After trying for a while, we succeeded!

The pregnancy was a normal textbook pregnancy and he was turning out to be quite a big boy...he wouldn't engage so I was scheduled to be induced 2 days after my scheduled due date of January 14th.

Well all weekend long he was kicking and rolling around inside. It was wonderful because I knew soon the kicks would stop and he'd be in my arms. On the 16th I was so excited to get induced, I wasn't counting my kicks... That night when we arrived at the hospital a gloomy rain had begun. The midwives were trying to get a fix on his heart to monitor the induction only they were having such a hard time. Trying various locations around my belly, the first hour went by and I was concerned. After the second hour, my heart sank...there was no heartbeat and we had lost our son.

I wouldn't dilate or go into labor so we scheduled a C section the next morning. When Brandon was born, we saw that his umbilical cord had spontaneously ruptured, causing a blood clot, but ultimately taking our perfectly healthy son.

Brandon was beautiful. A full dark head of curly hair, lashes Max Factor could never duplicate in a million years...Full cherub cheeks and a look of such peaceful sleeping, I was hoping at any moment to hear that cry.

I'll never know my child's cry, never see what curious gaze he'd give my husband and me. His perfect hands and feet will never clutch my fingers... But from the moment I held his hands I was forever wrapped around his fingers.

Brandon, meaning fiery hill, or sword Lucas, meaning Luminous, or bringer of light. I was told by a woman that babies names are picked by them. As parents we only think we name our children, but before they are born, they plan out their names and whisper them to us in our dreams. How ironic Brandon chose such a name.

He will forever be a beacon that someday when I'm no longer of this earth I know he will call me back to him and we'll find each other in the light. Until that time comes, I believe he's looking down on me. My husband and I are keeping the hope.

We wish to make Brandon a big brother. Knowing he's looking down on us, our guardian angel, every chance I get I try and look up to the sun light or the starlight and smile for him. I hope he sees the smile and knows that while I was very sad to lose him, I will always have a place in my heart that is all his and I will always have hope.

Christine
Brandon Lucas Tolmie
Jan 17 2006
Stillborn
St George Private Hospital - Kogarah
Australia
March 15, 2006


E-mail

Marcia's thoughts: As I started to include your story here, I wondered how the title would work into your experience...Into the Light...how beautiful about Brandon's name. Light has always been connected with "hope" and your son, Brandon with his whispered name has given you so much love and hope...that is obvious with your story. Thank you for sharing it with us here at SA. Please consider joining us on our forum. I think that the women there are "hopeful" as well as they work to move through their grief. It is "together" that we can support one another and move through our grief. Hope is the basic need that each of us must cling to. Take care...
Second entry, March 17, 2006: Dear Marcia, Thank you for that, it's wonderful to be thought of and know that there are other people feeling the same pains and I'm not alone.
We found you through some friends that upon hearing of our loss, purchased a memorial brick to be placed in the Babyland Cemetery Memorial Garden. Our friends are in Wisconsin (where I used to live) but my husband and I are currently in Australia.
We do intend on making a pilgrimage; hopefully, around the Christmas holiday to see if we can find his brick and spend some time with him.
Like most of the mothers that have experienced this loss, especially at full term without any warning anything like this could happen, we'd much rather fulfill all of the hopes and dreams we had for our children. But I'm also glad there's a place that though many miles away, carries his name and the hope and love we carried with them, that will live on for them. It's a place that I'm sure, that though incredibly painful, is also very serene and will bring me a sense of peace and strength. Thank you very much!
Marcia's thoughts: Thank you for this message. I forwarded it to two of the ladies that make our ongoing angel outreach a reality. I know that they will be touched by what you have shared about the angel garden and memorial bricks...yes, we all wish that we had our living children to watch grow and to share their lives with them. But, given that we have them in our hearts with the memories of their brief time with us to hold us, I, too, am grateful for safe havens like the garden and for the wonderful outreach that parents provide in loving memory of their children.
This a very meaningful statement: "..we'd much rather fulfill all of the hopes and dreams we had for our children. But I'm also glad there's a place that though many miles away, carries his name and the hope and love we carried with them, that will live on for them. It's a place that I'm sure, that though incredibly painful, is also very serene and will bring me a sense of peace and strength. ... We do intend on making a pilgrimage hopefully around the Christmas holiday to see if we can find his brick and spend some time with him." I hope to include this in our newsletter and on our website to share how special our garden's memorial bricks can be for even those who do not live close to Atlanta.
~~~~~~~~~~~~~~Forever in Our Hearts~~~~~~~~~~~~~
Return to list of Letters and Poems
~~~~~~~~~~~~~~~~~~~~~~~~~~~~~~~~~~~~~~~


Return to Third Trimester Losses Menu
copyright(c)SHARE Atlanta '97-'06



Graphics on this Site are Copyright