SHARE Atlanta
"Sharing" Our Stories/Thoughts - Along this Path
Miscarriage - Entries -2001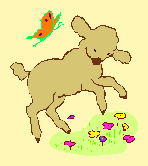 "Our Experience"

"Our baby boy" by Adriana (1/10/01)



"The Story of Baby Jesse" by Leanne (1/11/01)



"I NEED SUPPORT" by Tammi (1/13/01)



"My Broken Heart" by Jessica (1/15/01)



"A PEBBLE IN THE HEALING POND" by Hannah (5/29/01) and 12/11/01



"My Dream" by Dawn (7/7/01)



"Our Story" by Erica (7/26/01)



"This letter is to my sweet little Baby who nows sit with Jesus." by Tammy (8/23/01)



"How Do I Cope?" by Donna (9/27/01)



"My Little Miracle" by Ginger (10/04/01)



Our baby boy





It is strange how people "just know" when they are pregnant. I never really believed that until Friday the 13th of Oct. 2000. It was unplanned, but I knew. About 12 days later I confirmed that I was going to be a mother at only 19(I was 18 at the time). My boyfriend and I had decided that we already loved this baby, and we would do anything to keep him. Both sets of grandparents had agreed that they would help us in anyway possible and they wanted this too. Even though I had to give up school for a while and move home with my parents, I didn't mind.

At 7 weeks I went to have an ultrasound done. I was told everything looked fine and that the baby had a heartbeat of 150 beats per minute. I went home feeling happy knowing it was healthy.

On went the weeks of morning sickness, giving up smoking, drinking no caffiene, alchohol, and abstaing from everything bad. This was especially hard for me since it was the holiday season, and people my age are not very sensitive to a pregnant woman's needs.

I remember on New Year's Eve sitting there crying becuase I knew something was wrong....but still I didn't even have a sip of anything. My boyfriend told me everything was fine, and not to worry. He know admits to me, he too knew something was wrong but didn't want to make me upset.

New Years day I woke up early afternoon and went to the bathroom. I wasn't even spotting. Just a little tinted discharge, but I knew it was over. I want to the E.R. and sat there for hours. They tested my blood and examined me...everything was fine. Then I had an ultrasound. The minute I saw him, I knew he had died. I started crying and my boyfriend tried to calm me.

Then he asked if the tech could measure the heartbeat....there was nothing, but she didn't say anything. I was wheeled back and the doctor told me it was a fetal demise. I cried, my boyfriend cried, my parents cried. They wanted to keep me so my ob/gyn could come talk to me. I wanted to go home. So I did.

The next day I went to the doctor and he said I would have to wait until Friday to have a D&C, and I would start bleeding heavier in the next few days. It was Tuesday. I couldn't believe they would make me carry the baby like this. I went home in disbelief.

I woke up on Wed. with strong contractions at 7 a.m.. The doctor said to meet him at the hopsital and I would have the D&C later that day. Instead of giving me something for the pain the hospital lied to me and gave me a drug to give me more contractions. It must have been horrible for my boyfriend to sit there and watch me cry and scream and not be able to do anything. I was finally given some demerol at 11:15 a.m. My water broke at 11:30, or I should say exploded, before the drugs even kicked in. I finally went to sleep.

At 1:45 I woke up becuase I felt something. I looked down and there on the bed lay my 12-week old baby boy. There wasn't even nurses around. When they did come they put him in a jar with some fluid and left him on the table next to me. I looked at him. He was perfect. So small with a face and fingers and toes. I cried.

At 4:30 I had the D&C. When I woke up my boyfriend cried as he told me it was a boy and that the doctor had looked at him and he looked totally healthy. The doctor left before I even woke up. I wanted to ask him questions but I guess he didn't care.

I wonder what went wrong with Adonis. He is all I think about all day everyday. My boyfriend is more of a mess than me. He can't eat or sleep normally. People have been telling us things like this happen for a reason. I don't believe that we were too young or that we should have been married first. I think it was just random and it happened to us.

I feel like my boyfriend and I don't fit in with other 19 year olds now. We experienced something more adult than they ever will for years. I gave up school and many other things for Adonis. I miss him. I wonder what went wrong. I guess I will never know, but I know he is up in heaven watching over his mommy and daddy.

Adriana
Adonis Pachana
1/3/01
Miscarriage
1/7/01


E-mail



~~~~~~~~~~~~~~Forever in Our Hearts~~~~~~~~~~~~~




Return to list of Letters and Poems
~~~~~~~~~~~~~~~~~~~~~~~~~~~~~~~~~~~~~~~
The Story of Baby Jesse





It all began a little over two years ago now. I was 21, and a first year university student. Still living at home with my parents and dependent on them, having a baby was the last thing I needed to be thinking about. I didn't think my life could change so drastically in such a short amount of time. When I found out I was pregnant a million and one thoughts raced through my head. What would my boyfriend say or do? Would he support me and our baby, or split as some do. What about my parents, they would kill me.

I quickly decided I couldn't have this baby. I only told my best friend who agreed to help me in any way she could. Soon I began to feel bloated, tired, and morning sickness set in. I spent many mornings at school running out of lectures to get to the bathroom. As time went on I began to grow attached to that baby, and loved the idea that this baby was growing inside my tummy. I loved my boyfriend and knew we would be together, we had plans to marry once I finished school.

I then decided I would have this baby, still not having told my boyfriend my best friend became excited while I was still feeling scared and confused. My own excitement quickly grew only to have it shattered so quickly.

One day while at school I began cramping, pain I will never forget. I just ignored the pain not sure what it was, being too nieve to know other wise. Before leaving school that day I made a quick stop to the bathroom and noticed I was beginning to spot, but still I just brushed it off as one of those things that happen. The next day I left school early, the pain was unbearable, and I was bleeding pretty heavy (what I thought anyway).

I drove myself to the hospital where they did an ultrasound and some other tests. That was when the news came, I was in the process of having a miscarriage. I remember laying there crying wishing my boyfriend were there with me, only he wasn't and I had to deal with this on my own. I went home that day and cried till I couldn't cry no more, I couldn't even phone my bestfriend to tell her what had happend.

For months I would cry for no reason, my boyfriend and family didn't know what to think since no one knew what I had been through. I eventually told my bestfriend a few days after but, she wouldn't listen when I needed to talk. I think it made her feel uncomfortable.

Finally I couldn't take it anymore I was miserable and my boyfriend couldn't understand why. One night I decided I would tell him and did. He was shocked, and upset, and hurt at the fact that I didn't tell him, but he still loved me just the same and understood why I felt I couldn't tell him.

It's been two years since this whole ordeal. I'm still in school with one year left. My boyfriend and I are engaged to be married, and just recently moved in together. It still hurts, and I still cry myself to sleep some nights, but I have found comfort in being able to visist this site, and took comfort in creating a memorial for my baby Jesse.

I would appreciate to hear from others, as well as be a listening ear to those who need one, I did.

Leanne
Jesse
Dec 22, 1998
Miscarriage
1/11/01


E-mail


~~~~~~~~~~~~~~Forever in Our Hearts~~~~~~~~~~~~~
Return to list of Letters and Poems
~~~~~~~~~~~~~~~~~~~~~~~~~~~~~~~~~~~~~~~
"I NEED SUPPORT"





My wonderful husband and I have been married for 7-1/2 years. A short while after we got married we decided to have a baby. We were infertile and went through different treatment options and explored adoptions for about five years. We decided to give up about two years ago and live without a child. Then, out of the blue, I found out I was pregnant last November. Needless to say we were ecstatic. We started changing all of our life plans immediately to prepare for the birth of our precious child.

We told everyone we knew-they were all so ecstatic for us and wanted to share in our joy. We shopped for things for our baby and talked about him all the time.

Unfortunately, our joy was short-lived. I experienced some spotting and we followed closely with the OBGYN. We lived a roller coaster for about six weeks getting good news and then bad. Finally, on December 28, my husband and I were told that our sac was shrinking (a week before we could see the fetus in a sac four or five times larger). We thought there must be some mistake and were in serious denial. We decided against a D&C and waited it out. Last Sunday (January 7th) I gave birth to Christian Ilya (I'll love you always).

The hospital put me in the labor and delivery unit and I heard babies crying all night long. It was torturous. I wrote a letter to the president of our hospital yesterday and told him I thought they needed a special wing for women in my situation. I hope he listens.

No one had told me that a miscarriage is like giving birth. I went through at least 24 hours of labor and then six hours of hard labor. My doctor had only warned me of the possible heavy bleeding, so I was completely unprepared for the birthing process. I don't know if this has any relationship to how far along you are, but I am upset that the doctor did not warn us.

I have overeaten and ate some more and then not ate. I have cried for hours and hours and then just stared into space. I have avoided people (other than my husband) and then I have desperately wanted to talk to someone. My emotions and range of thoughts have been off the chart.

My first instinct was to get rid of everything and try and forget about the whole thing. That worked for about two days and then I lost it. I cried from 7:00 p.m. to about 4:00 a.m. Wednesday. It was during that time that I went online and found all of the wonderful support websites. It has helped to read other peoples experiences and ways of coping. I saw that several named their baby (we did name ours). I also saw where many had sent birth/death notices. We composed one and sent it out two days ago. I am so anxious to get some responses, but I am afraid I wonít.

My biggest fear is that no one will remember my precious child but my husband and I. We included in our announcement that we are going to have a memorial service and plant a tree and release balloons on Christianís due date. We invited our family and friends to tell us if they want to be a part of it. I hope that a least a few (or all) of them will come.

I am still raw with pain, but writing makes me feel a little better. I hope that anyone who reads this takes a moment to say a little prayer for Mike, Christian, and me. I need some support from someone that knows what I am going through too and would welcome your e-mails. Maybe I can lend you some support too.

Love and prayers,

Tammi



Tammi
Christian Ilya (I'll love you always)
01/07/01
Miscarriage
1/13/01


E-mail
Marcia's Comments: I think that your letter to the hospital is wise. They need to understand that parents need choices. Not to stay near or around the crying babies is a very normal need. Also, the intensity of miscarriages vary, but I know that mine both were very intense and others have shared similar stories. There needs to be a better level of understanding around this, also.
The Pregnancy and Newborn Loss Community is growing in getting better support for parents - our needs and issues are important. Support groups such as SHARE, with their inservice programs, are one way for better understanding to happen.
~~~~~~~~~~~~~~Forever in Our Hearts~~~~~~~~~~~~~
Return to list of Letters and Poems
~~~~~~~~~~~~~~~~~~~~~~~~~~~~~~~~~~~~~~~
My Broken Heart





I married my husband, Clinton January 8, 2000. We have had an awesome marriage. We had decided to wait a while to have children.

I was on the pill and trusted it very much so. I realized on Wednesday, November 29, 2000 I should have started my period the day before. I went Thursday, November 30, 2000 to take a test, which came back positive. It wasn't what we planned, but we assumed this must be what God wanted for us.

We picked out names Paxton Dane for a boy or Lizzy Belle for a girl. It was a very exciting time. I was thrilled and told everyone!

Friday, December 22, 2000 I woke up to spotting. I miscarried at 8:45 that night. I had no cramping. My doctor had seen the heart beat earlier that day and my HCG had went up. He could not believe I miscarried.

I have lost two grandparents, an uncle, and several family friends. Nothing compares to the way this feels. So many dreams crushed! A broken heart, and an empty body. The day we lost our baby, I felt so empty, but I was filled with tears and loneliness.

My husband and family have no idea how hard this has been for me. I feel I am going through this alone. I cry daily. I am moody and hateful at times. I feel bad because I do not put up with as much from people as I used to. I can't help it. They say something smart to me and I snap. I want to say I just lost my baby, it died, do you have a clue as to what that feels like?

I will begin to try again, so please pray for me. This one will be planned and loved just as much. Everyday I think of how far along I would be, and how I would be preparing. I would not wish this on my worst enemy. It is so hard. I feel I need a counselor, but we can't afford one. Infertility and miscarriages run in my family and that scares me. Thanks for listening. Feel free to e-mail me at anytime.

Jessica Shumate

Jessica
Paxton Dane (or) Lizzy Belle
12-22-00
1/15/01


E-mail


~~~~~~~~~~~~~~Forever in Our Hearts~~~~~~~~~~~~~
Return to list of Letters and Poems






~~~~~~~~~~~~~~~~~~~~~~~~~~~~~~~~~~~~~~~

It's been exactly 14 days now since I was informed that my baby's heart was no longer beating. It was one of the worst moments of my life.

At 4 weeks I found out that I was pregnant. Although it was planned, it was sudden. It was the first month my husband and I had tried to fall pregnant but it was one of the happiest moments I can remember.

I was very pleased and excited and I told everyone!

At about 6 weeks, I experienced some very slight bleeding though no pain. My husband and I were terrified. I went to my GP and had an internal exam and ultrasound. All appeared normal. The pregnancy sac was present, intact and showed signs of healthy activity. We were so very relieved and happy once again.

Then again at 8 weeks, I had some slight bleeding (though again, no pain). I went back to my GP. Although still concerned, I was less so this time, thinking that it was a repeat episode of harmless bleeding. My GP sent me to the hospital for another internal exam and ultrasound. Again the baby was fine and we even saw the baby's heartbeat for the first time. It was the most wonderful and exciting experience. We left the hospital again relieved and happy.

We were so excited by this time, having almost reached the end of the first trimester. My mother was also very excited. We went baby shopping! We bought nursery furniture, baby clothes, nappies, bunny rugs, pacifiers and loads of other accessories. I continued to have some very slight bleeding on and off for a day or so at a time - but I brushed it off. The doctors didn't seem too concerned and I believed nothing could be wrong now. The 12th week came and passed.

Then in the 13th week, on Mothers Day, the bleeding increased a little, although it was still very slight. I also had very mild cramps (like period cramps but not as strong). I was very flippant about this - afterall I had just started the second trimester. But I was due for a neonatal checkup anyway and I thought how lovely it would be to have another ultrasound to see the baby now. I thought if I mentioned the continued bleeding, they might give me one as a precaution.

The GP examined me and said everything looked fine and he was not concerned, although he'd give me an ultrasound just as a standard procedure. I was so glad I would get to see my baby again. In the radiologists room, not a word was said while she performed the ultrasound. She left and came back with her senior and they checked again together. Still, I was so blinded by the sight of the little head and body I could see on the screen that I didn't suspect a problem. Then the radiologist from the other side of the room rather flippantly and coldly said "I have some bad news for you, your baby's heart is not beating. You have had a miscarriage, any questions?". I sat there completely shocked and stunned. She then turned to the door and was gone in a flash.

My husband hadn't even heard what the radiologist had said because she was across the other side of the room. He was under the impression that there was a complication but that it was not final. I sat in the corridor waiting to be wheeled to the ward and had to explain to my husband that our baby was dead. We waited for our GP for over an hour to offer some explanation. He eventually came and said that our baby had died at 9 weeks. He was also very shocked - it was not at all what he had expected. He said that the symptoms do not always give a true indication of the problem. He offered no explanation as to why it happened - not that I expected him to (just hoping).

We then waited another hour for the gynocologist to visit. She stayed all of 30 seconds saying that miscarriage is common and that I needed a D&C. I didnt even know what a "D&C" was at the time. I had the operation 11 hours later at 12am. I cried throughout the early hours. I hated everyone on the ward because I knew some women were there to abort their perfectly healthy babies and I was so angry at the injustice.

Later I felt guilty for my feelings and tears because the lady next to me had lost her baby a few weeks after birth and now needed a hysterectomy due to heamorraging.

The next day I was discharged and I had to be wheeled through the birthing unit because the lifts were broken on my ward. I despised every pregnant woman I saw and was sickened by the sound of infants crying.

At first, I hated everyone and everything - the world! I just wanted to lock myself away and never see anybody again. While everyone tried to be supportive and helpful, they all said the wrong things (men especially)- "your young, there's plently more opportunities, there are people worse off than you, it was for the best, you'll get pregnant again, just think about the things you have to look forward to", etc etc.

It also makes it difficult that my husband is coping in a different way to me. Although he he was deeply hurt at first, he seems to be over it now and wants me to get over it too. He says when you get pregnant again, it will fill your hole.

But another baby wont replace this child. Being pregnant again will make me the happiest woman alive but this child was unique and special in his/her own right and I will never forget him/her.

I think men just don't have the same connection with an unborn child. Although, I made a memorial website yesterday for our baby and we cried together looking at it. Having this site is special because I felt cheated not having a funeral to say goodbye and not having a grave that I can visit to talk to my child. Now I have a website to visit and even if Im the only person in the world that see's it, it means a lot to me. I have also listed my child on the SHARE memorial sites.

My baby has had a blessing from my reverend and it comforts me to know that my child is in Heaven watching and waiting. I will also keep a special box for my baby with the ultrasounds and medical records and things I have bought.

It has helped enormously to listen to other womens stories and share my grief and theirs. I thank God for resources such as these web sites which have significanlty helped me through the grieving process.

I hope to fall pregnant again later in the year. But after this experience I will treat complications more seriously and Im sure my pregnancy will be a constant concern. I will also be much more aware of warning signs. Looking back, there were many but I had been blind to them.

I thank anyone who reads my story and I truly hope that it might be a pebble in the healing pond of someone elses loss.

Hannah
Baby Vaughn
17/4/01
Miscarriage
Adelaide, SA, Australia
5/28/01


E-mail

"A Light At The End Of The Tunnel" by Hannah (1/4/02 sent in 12/11/01)
~~~~~~~~~~~~~~Forever in Our Hearts~~~~~~~~~~~~~
Return to list of Letters and Poems






~~~~~~~~~~~~~~~~~~~~~~~~~~~~~~~~~~~~~~~

06-18-01, That's the day it ended.

I found out we were having our second child on June 5,2001.

This wasn't a planned pregnancy, but it was wanted. On June 7,2001 I found myself in the E.R. I started cramping and with 2 previous miscarriages I was scared.

The E.R. Doctor said it was to early to see a baby on ultrasound, so they would have to check my HGC Levels; they needed to double every two days. For four days I went to have my levels checked.

On Monday June 11,2001 my OB called with great news.

My levels had more then doubled. He said this is a healthey pregnancy; we just had a little bump in the beginning. My world was great. My son would be 1 soon and I was 6wks along with our second child.

Then on Friday June 15,2001 I went for my first OB appointment.

I took a VCR tape, they were doing and ultrasound and my husband couldn't be there. I wanted him to see his baby's heart beating. To my shock it was empty. All that was there was the sack, when my doctor told me this, my heart stopped.

First Son's Birthday and this child's loss...

How could this happen? What did I do wrong? Again I had lost a child. I tried to be strong for my family, went ahead and hosted a party on Saturday. Monday at 12:00pm I went to the hospital and had a D&C. The bleeding didn't start until three days later, on my son's birthday.

I was in no mood to celebrate, but how could I rob him of his first birthday. So as any mom would do I put on a smile and sang Happy Birthday.

Two weeks have gone by and I am now allowing myself to grieve.

I cry, I shout,and I pray.

I pray that God will give me the strength to make it through every day. My mom told me to write out my feelings,it would help. I would like to share this with other moms who's dreams where shattered.

MY DREAM My dreams were shattered, once again!
But this time my dream had no beginning or end.

All you where was a hop and a dream,
but you would have been a child to me.

I sit and stare at what should be you,
Yet all I see is my empty womb.

Would you have been my son or my daughter?
I don't know if life could be any harder.

Would your eyes be blue your hair be blonde?
I can see a baby there,
but you just a dream I cannot share.

God has a reason why you are not with me.
I know in time , the answers will hit me.

I want to cry all day and night,
To grieve the child I lost inside.

The one who did not form or be.
The one who I call MY DREAM





Dawn
Dream
061801
Miscarriage
7/07/01


E-mail

Marcia's Comments: Your thoughts are very normal and are part of what I discuss under Allowing Grieving to Happen to Heal/The Grief Process."

Secondary Losses are those losses that happen to us as a results of our baby's death. All of our dreams of our baby-to-be and being a parent and providing a sibling for our other child(ren), etc. are part of the entire journey that we must travel after a loss.

Under the archives of Miscarriage Experiences are more stories and thoughts about Secondary losses. There are also more supportive pages for those who have had a miscarriage in the section on miscarriage.

Your mom's suggestion was a wise one - writing often helps us begin our healing

... and helps us see where we have been and how far we have traveled - as we heal. We discuss journalling and "story telling" as very important elements of healing.





~~~~~~~~~~~~~~Forever in Our Hearts~~~~~~~~~~~~~




Return to list of Letters and Poems
~~~~~~~~~~~~~~~~~~~~~~~~~~~~~~~~~~~~~~~
Our Story

Mark and I lost our baby boy, Dakota, to a miscarriage at 12-weeks gestation. We found out on June 11, 2000. The miscarriage was caused by a Florida doctor's negligence.

To make a long story short, I was a few days late for my period and not on birth control when I went to see this particular doctor and he refused to give me a pregnancy test! He even had the audacity to ask me why I wanted one! Mark and I went round and round with him. Well, he gave me a prescription and we searched the papers that came with it for any warnings for pregnant and nursing women and found nothing.

We thought nothing else about until Dakota (Cody) was pronounced dead. After a while we did some research and found out that what I was given is deadly to the unborn, it is called Lindane. We are trying to pursue legal restitution but it's difficult.

We would have a seven month-old baby boy right now had that doctor taken 5 minutes to save a life. Instead we have heavy grief and a whole in our hearts only our Cody Bear can fill.

Mark and Erica Jeffrey
Dakota (Cody) Ryan Jeffrey
June 11, 2000
Miscarriage
7/26/01


E-mail

Mark and Erica's website"





~~~~~~~~~~~~~~Forever in Our Hearts~~~~~~~~~~~~~




Return to list of Letters and Poems






~~~~~~~~~~~~~~~~~~~~~~~~~~~~~~~~~~~~~~~

My husband and I have been together for 6 years - my second marriage. We have no children, he has no children. I have three boys from a previous marriage. My husband and I have gone through alot, but his outdid it all.

I found out I was pregnant. I was surprised because I have not used birth control for two years or more. My oldest son is fifteen, my youngest 10 years and my middle is 12 years old. Everyone was surprised by our news. I was so happy, the happiest I have been in so long. What was somthing is my middle son who is 12, was so happy for me. He and his step-dad and didn't always see eye to eye, but they somehow were bonding because of the Baby.

I was showing right away. I was sick and felt very pregnant very soon. It was so real to me until one evening, I found a little brown spotting, so little. I called my OB, she said probably nothing to worry over, but come in for Ultrasound.

My next scheduled appointment was two days from there. I awakened with no more spotting or no cramps at all. I was feeling good. My husband, the optimist, said everything is alright-do not worry. He had to go to work so I went to the Dr myself.

I walked up to the hospital, my stomach looking so full, the only thing that nawed at me was the nighmare I had two monthes ago, of me losing the baby, in my bathroom. My neice was there in my dream, who also is pregnant, we had the same due date. That dream was still so fresh. I kept telling myself, no, you are twelve weeks along, not possible.

Unfortunitely, my nightmare was coming true, no heart beat. Then noted by ultrasound, no baby. Gone just like that. My cervix was totally closed, but my uterus was full of blood. I was told that my Baby died. I was mortified, I had to call someone. My husband was at work and I could not get a hold of him. So I had to call my neice who was also pregnant, how could I call her, she was in shock. I went home and told my 12 year old son, he cried and laid with me rubbing my head, I was laden with grief.

I had a D&C two days later.

It's been a month. I can hardly look at my neices growing belly. My husband and I are so sad. My son seems quiet these days. I wote my husband and sons a letter from the Baby. I wrote a letter to my girl, her name was Emma.

My Baby wants me to smile again this I know. Time goes, healing begins so slowly, such a fresh wound, but the love is there for her sweet smiling face and soft hands. I miss my Emma.

Second entry

I need help to deal with the loss of my pregnancy, I was 12 weeks pregnant. I know it was a girl. I can't deal with this. I have to go back to work. I am so hurt inside.

My niece is pregnant, we were due the same day. When I see her I can not help but feel hurt. Lately I will bw with her, but the other day I saw her growing belly and I thought I was going to die I had to go home. Please help me, I am a mess. Emma Emma
Emmaline
July11,2001
Anchorage,Alaska
8/20/01


E-mail

Marcia's thoughts: Many moms have shared that they "had a dream" that told them of their pending loss. I did. But, then, I have had moms dream of another loss and it didn't happen. I guess our worse dreams are remembered when they actually happen in some way. Dreams are to be looked at cautiously.

I love it that you wrote a letter from Emma to your family. Have you seen that section in our Sharing Stories Page (Letters from a special baby)? I think those are the sweetest letters. I think it helps for healing to happen.

I like "Little Blessings" dedication, too. Your thoughts are very dear.

Please be gentle with yourself. As my site suggests healing takes awhile and some effort, but you are working at it.





~~~~~~~~~~~~~~Forever in Our Hearts~~~~~~~~~~~~~




Return to list of Letters and Poems






~~~~~~~~~~~~~~~~~~~~~~~~~~~~~~~~~~~~~~~

This letter is to my sweet little Baby who nows sit with Jesus.

PDear child

I'm so sorry for so many things. The most is for not being able to give you life. Im sorry for never getting to see your face or wipe the tears from your eyes. Im so sorry for the little league games you won't get to play or for the wedding you will never attend.

I guess out of all things I am most sorry for me and your daddy. See Baby we wanted you so much. Mommy and Daddy have waited 9 years to try and have you. Doctors always said that I might not be able to concieve you. It took time but I found the right doctor who helped me with you. We showed them, we concieved you.

Oh, how Daddy and I were excited. Until our world came crashing down and the doctors said you were no longer. My heart aches for you. I am sorry for not being there right now to hold you baby, but I promise you this one day your mommy will be there to hold you but until then I have to let Jesus take care of you. Sleep peacefully my sweet baby.

Love

Mommy

Tammy
Baby Pearson
7/19/01
Miscarriage
8/23/01


E-mail



~~~~~~~~~~~~~~Forever in Our Hearts~~~~~~~~~~~~~




Return to list of Letters and Poems






~~~~~~~~~~~~~~~~~~~~~~~~~~~~~~~~~~~~~~~

Hi, my name is Donna, I am 26, and this was my 4th Pregnancy! I have 3 healthy boys, my youngest is 2 1/2 and he is being very supportive.

I was 10 weeks pregnant, and I was having problems with spotting. I went to the ER Sept.15th, and they checked me and my Cervix were closed, but irritated. My Sono came back looking good. The baby's heartbeat was 100 beats per minute, she was where she was supposed to be. I had no infections. Everything looked good, they put me on bedrest!

I started bleeding harder on the 24th, so I went back to the ER. They said my cervix was open. I was passing clots. They did another Sono on me, the sac was still in place but there was no heartbeat this time. The 25th I had a Suction and D n C.

I miss my child very much. Even though I did not know the sex, I believe my baby was a girl. I was hoping for a girl. I have all boys.

My husband does not seem to be sharing my grief with me, he does not consider our baby was a baby. I feel very empty, lost!

My heart aches very much. I know it has only been a few days, but I need someone to talk to one on one who understands what I am going through. I know my little Brianna Star is in heaven watching me. I try not to cry, I don't want to upset her, but I don't seem to be able to keep my eyes dry. I sleep and I hear her crying. I wake up and my arms are empty. I feel very empty, alone, sad, depressed. I ache for my baby. To hold her, see her, kiss her, feed her. I miss my little Angel. Thank you for listening, Donna

Donna
Brianna Star
9/25/01
Miscarriage
9/27/01


E-mail
Marcia's Comments: Ways to cope are one of the most important factors of healing. That is why so much of this site is focused on these skills. Doing special things for our baby often helps to ease our pain. The first thing we must do, though, is to give ourselves "permission to grieve" - which you have done with your sharing of your story, writing a dedication for Brianna and lighting a candle in her memory. There are other ways that are shared under "Coping Ideas" in our drop down box. Grieving takes work and energy, but healing can happen as we gradually work through our feelings and pain.
~~~~~~~~~~~~~~Forever in Our Hearts~~~~~~~~~~~~~
Return to list of Letters and Poems
~~~~~~~~~~~~~~~~~~~~~~~~~~~~~~~~~~~~~~~
My Little Miracle

My husband and I have been married for four and a half years. We both love children very much and wanted a baby right from the beginning of our marriage.

We are both Christians and we knew that our baby would come, only in God's time, but at the same time we never thought it would take long to become pregnant. We prayed and hoped that God would send us that little one. But the pregnancy test always came back negetive. That was until September 20th of this year, that test came back positive, and the joy that filled our hearts is unexplainable.

But God had a plan for my little one that I didn't know.

He gave me a child, so He could take back. Although Saturday September 29th my heart was saddened and I thought I could just die, I knew in my heart where my baby was and is. My baby is in heaven with Jesus.

Yes, I still hurt inside, I really wanted this baby, but God's grace is good. I am still grieving and will for a long time, but my little miracle baby is in Heaven and will forever be in my heart. My babys name AJ stands for the two names I had picked out for a boy or a girl. And Love, that is what my heart is filled with, for this child.

Ginger
AJ Love Hodnett
9-29-01
Miscarriage
10/4/01


E-mail


~~~~~~~~~~~~~~Forever in Our Hearts~~~~~~~~~~~~~
Return to list of Letters and Poems
~~~~~~~~~~~~~~~~~~~~~~~~~~~~~~~~~~~~~~~


Return to Miscarriage and Ectopic Loss Menu
copyright(c)SHARE Atlanta '97-'05



Graphics on this Site are Copyright