&nbsp

&nbsp

&nbsp





Remembering
Our Special
Babies...




Dedications

Lovingly made ~ December 2000, January and February 2001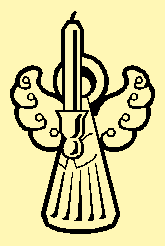 In Loving Memory of Joy Jackson ~ 08/10/99





I always think of you!!!





Jessica
Joy Jackson
Stillborn
Cheverly, MD
12/3/00


E-mail


...Forever in our hearts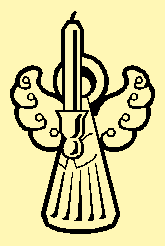 In Loving Memory of Shawn Warren McAuley ~ 8/7/80





My baby, Shawn Warren, was born on my birthday--August 7, 1980. He lived only 12 hours. He was born in Atlanta, GA. I feel that the doctor was at fault; of course, he feels that he was not. I sued the doctor but did not win. I guess that the doctor has a lot to learn. I just hated that I had to bury his mistake.

This was my first baby, and the doctor told my husband and me in the hospital after Shawn's death that our baby was the "first baby to die on him". How cruel. How can a doctor be so unfeeling?

Anyway, Shawn was 8 lbs, 4 ozs. There were complications in his birth in that forceps were used to bring him in this world. I am a paraplegic and was forced by this doctor to deliver in the regular way, not by c-section. The doctor told me that there would never be a doctor that would deliver a baby by c-section on me. Here it is the year 2000, and I have given birth to two beautiful girls by c-section: one is now 19 years old and the other is going to be 13 years old January, 2001.

I cried just today for the loss of my baby son, Shawn. I never got to hold him or to kiss him. I just saw him once right after he was born. This loss will be something that I'll never recover from. As I cried today, I prayed that one day I'll be able to hold Shawn in my arms and kiss his cheek and tell him that I love him.

Why is there such sorrow in this world? I know that I'm not alone. Shawn was here for such a short time, but, boy, did he ever make an impact on my world! I feel that there were only two of us who knew him--that's God and me. What a sacred thing.

Gail
Shawn Warren McAuley
8/7/80
Died soon after birth
Atlanta, GA
12/8/00


E-mail


...Forever in our hearts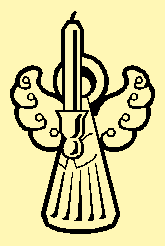 In Loving Memory of Stefaan & Laura ~ 01/00 & 09/00



My dear little angels,

I'm hurting so much. I miss you every day.
Heaven has never been so far away ... I wish I could reach it.
But there is one thing in all my pain I stay proud of ... I'm a Mommy of two angels!


My little angel-babys, I know you are with me with every breeze of wind, every gentile touch. I love you both so much.

Big hugs! I hope they reach you!



Love,
Mom and Dad
Saskia and Jan Van Sweevelt



Saskia and Jan
Stefaan & Laura
Ectopic
Hasselt, Belgium
12/20/00


E-mail


...Forever in our hearts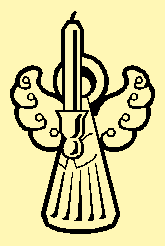 In Loving Memory of Noah William Hill ~ 01-19-99





Well it's Christmas time again. This would have been your 2nd. We are missing you very much!!!!! We LOVE YOU!!!! We know that you are in the greatest place you can be, with you heavenly Father!!! One day we will see you and your brothers and sisters again. We look forward to that day. The holidays are the hardest. We miss you even more, if that is possible. Just always know that mommy loves you and misses you. Merry Christmas NOAH!!!!

Tami
Noah William Hill
Stillborn
Lawrenceville, GA
12/22/00


E-mail


...Forever in our hearts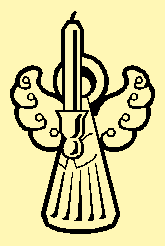 In Loving Memory of Aidan James Andrew Birnesser ~ June 9, 2000



To Aidan James Andrew Birnesser

January 6, 2001

"The Gift"

You lived inside me only for a short time
We nourished each other in love with zeal
A special gift of bonding
That no two other souls could feel

Your soul loved me enough to touch my life
Providing me a gift no other could give
Your spirit was wise and knew what I needed
So I would grow toward my higher self and live.

Today I expected you to be in my arms
To touch, to hold and care for you as a mother
My arms are empty, my heart full of grief
You're gone but the fire in you soul is like no other

For now I have come to believe
Your spirit always lives with me on this earth
Our bond is strong and always eternal
I am your mother and your gift was my rebirth

Blessed Be, Sweet Aidan

Love,
Mommy



Lisa
Aidan James Andrew Birnesser
Miscarriage
1/6/01


E-mail


...Forever in our hearts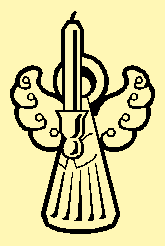 In Loving Memory of Matthew Eugene McGarey ~ June 16 2000





Matthew





I just needed something to dedicate to my son. Matthew would have been born on January 16 2000. I love him and will always love him. He will always be my guardian angel. A miracle from up above.

Mommy I'm Ok
Mommy please don't cry
I promise I'm ok
The Lord is here
To show me the way.

He holds my hand
and makes me smile
And he is always here
and tells me that he love me

I know I would have heard that
from you every hour everyday
Mommy please dont cry
I promise I'm ok

And mommy please remember
he loves you too
He needed an angel
So he gave me to you.

Whenever you need me
Just call my name
no matter the time
you will know I came.

So keep in mind
When you see the rain
there tears of joy
Because we will meet again.





My dearest Matthew,

Always know mommy and daddy will always love you. In our hearts you will always remain.

Jennifer
Matthew Eugene McGarey
Miscarriage
El Paso, Tx
1/12/01


E-mail


...Forever in our hearts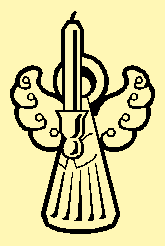 In Loving Memory of Christian Ilya (I'll love you always) ~ 01/07/01



Christian - forever in our hearts



We cannot hold you in our arms now, but we'll hold you in our hearts until they cease to beat. Then we'll hold you in heaven. You are gone but will never be forgotten. Know that we will always love you!

Mommy wrote this poem for you:

Our pain is real; our loss is great,
Yet we feel blessed at any rate.
Christian, you were conceived from our love,
Which was truly a blessing from up above.
The short time we had was oh so dear,
And in our hearts you are always near.
Please rest in peace our precious angel child,
And we'll come see you in a while.

Love Mommy & Daddy
Tammi and Mike
Christian Ilya (I'll love you always)
Miscarriage
Hutchinson, KS
1/12/01


E-mail


...Forever in our hearts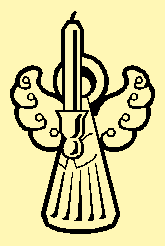 In Loving Memory of Jeremy Patrick Landeck ~ 5/27/00-7/22/00





Jeremy, we miss you so much every day. Sometimes I swear I smell you or hear you crying and go looking to find you. You are such a special angel in heaven. You spent 8 precious weeks with us and we would not trade those 8 weeks for anything in the world. We can't wait for the day we get to see our angel in heaven and hold you, kiss you, and cuddle you. Always in our hearts baby Jeremy!

Heidi
Jeremy Patrick Landeck
Died soon after birth
Zeeland, MI
1/11/01


E-mail


...Forever in our hearts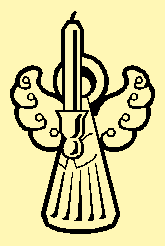 In Loving Memory of Kyle Walter Cushard ~ 9/15/00





Kyle: You will always live on with me in my heart!

I only had you for a very short time. Too short a time, but I got to love you for the time I shared with you while you were inside me growing. I lost you at only 13 1/2 weeks along due to miscarriage, but those were the best 13 1/2 weeks of my life with you.

I won't get to see you grow or see you do the things I dreamed of, but I know that you are in a better place and not feeling any pain. You also are in a better place where you don't have to deal with a father who didn't want you.

You have an older sister, her name is Katy. She too was so looking forward to a brother and knows that you live with her in her heart. She loves you very much!

You were only with us for a short time, but there was a special reason that all this happend. You now live with God and are watching over us from your new home in Heaven.

I will always love you and I know that one day we will be together.

I miss you so much honey!

Love and Kisses

Mommy and your big sister Katy

MAY
KYLE WALTER CUSHARD
Miscarriage
HERSHEY, PA
1/15/01



...Forever in our hearts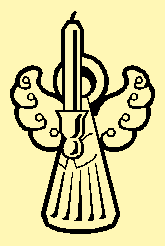 In Loving Memory of





"Precious One."



Kay
Trinity Asia Jackson
01/09/2001
Stillborn
1/11/01


E-mail


...Forever in our hearts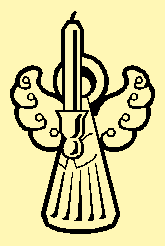 In Loving Memory of Juliette Emma Bernage ~ 120698-130698





Juliette only lived for 4 hours. She was a perfect, full term little girl but unfortunately when my waters broke her cord came away from me, her mummy, and she couldn't survive the shock.

We love her and miss her so much. Her new little brother Eliot would love to have met her. She never even opened her eyes to see her mummy. Will she know me in heaven?

Laura
Juliette Emma Bernage
Died soon after birth
Orléans, France
1/24/01


E-mail


...Forever in our hearts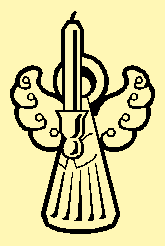 In Loving Memory of Brandon Lee Clark ~ 3/7/00



Tessa
Brandon Lee Clark
Stillborn
Rock Springs, Wy
2/16/01


E-mail


...Forever in our hearts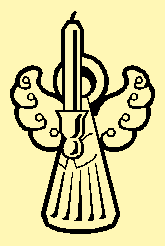 In Loving Memory of Kyra Dawn Looker ~ 2-5-2001





Do not stand at my grave and weep,
I am not there, I do not sleep.

I am in a thousand winds that blow;
I am the softly fal.ing snow.

I am the gentle showers of rain,
I am the fields of ripening grain;

I am the morning hush,
am the graceful rush,
Of beautiful birds in circling flight,
I am the starshine of the night.

I am the birds that sing,
I am in each lovely thing.

Do not stand at my grave and cry.
I am not there; I did not die





Christy
Kyra Dawn Looker
Stillborn
Oklahaoma City, OK
2/18/01


E-mail


...Forever in our hearts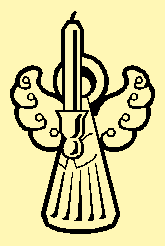 In Loving Memory of Our Babies ~ December 1996, February 25, 2001





I wish I could have known you, but for some reason unknown to me I never had that chance. Please know that that we had planned for you to be a part of our lives and you were very loved and wanted. We will always wish you were part of our lives here on earth.

Holly
Miscarriage
Atlanta, GA
2/26/01


E-mail


...Forever in our hearts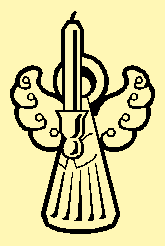 In Loving Memory of Madison Nicole Vickery ~ 10-21-99




MADISON NICOLE

OCTOBER 21, 1999
Only God knows why you were taken from Mommy for you were such a beautiful, healthy baby. You just came a little too early. After you were born I held you for so long and just cried, asking God why, but I already knew why. Babies as beautiful as you belong in heaven and God needed a new angel that day. Your baby sister and brother carry your name on and every time I look at them I think of you. Until I hold you again Angel, know you are loved more each and every day.
Love forever and always,
Mommy, Ravenne, Danny, Olivia Madison and Nicholas (your brothers and sisters)

Melissa
Madison Nicole Vickery
Stillborn
Wilmington, DE
2/28/01


E-mail


...Forever in our hearts
Continue in the garden...




Return to "Memorial Garden..Forever in Our Hearts" Menu


copyright(c)SHARE Atlanta '97-'00



Graphics on this Site are Copyright